Our Fortnite Season 6 Week 7 Challenges List and Cheat Sheet brings you all of the solutions and answers for the challenges you need to complete for the week. We have maps to treasure and item locations, as well as tips for completing all of them as quickly as possible!
This week has you searching through ammo boxes, dealing headshot damage to opponents, dealing damage in a single match, destroying trees and other resources, skydiving through rings, consuming apples and other healing items, and eliminating opponents in Pleasant Park!
Fortnite Season 6: Week 7 Cheat Sheet
A cheat sheet isn't really required for this one as there's no exact spots you'll need to hit to complete any of the challenges aside from Pleasant Park. You might need some apple locations, but there's a map shown below with a bunch of spots you can hit for those.
Week 7 Challenges List for Season 6
Free Battle Pass Challenges List
Paid Battle Pass Challenges List
Hidden Battle Star Week 7
Check out our Fortnite Season 6 Guide for guides on every week of challenges, and you'll find all of the hidden stars on our Season 6 Secret Battle Star Locations Guide!
Search 7 Ammo Boxes in a single match (7)
We've had this one a bunch in the past, but it's pretty easy to just hit a spot that's far off the bus path and just loot up all the ammo boxes there. If you get into a longer match and into the late game, you might just get lucky and come across a bunch of the boxes.
Deal Headshot Damage to opponents (500)
Another pretty easy one, you'll just finish this as you play normally. If you are desperate to finish it, going into a 50v50 and sniping people is usually good for a lot of damage to the head.
Stage 1: Deal damage to opponents in a single match (300) (HARD)
This shouldn't be too hard, and you could actually finish it with one Heavy Sniper headshot! Again, your best bet is going into an LTM and finishing this if you are struggling. However, this challenge actually does get a bit harder as the stages go up. The second stage has you dealing 400 damage, and the third one has you dealing 500 damage in a single match!
Stage 1: Destroy Trees (50)
Wow, these are really uninspired this week! After you destroy trees, you will be moving up the food chain to destroy 25 rocks. There's quarry areas to the east and west of Fatal Fields, so that might be a good spot for you to hit. Finally, you will move onto the much superior metal, which requires you to destroy 10 cars. You can find a ton of cars at Risky Reels.
Skydive through floating Rings (20)
Another one we've had in the past that's super easy. Just fly through the rings as you drop from the bus in the beginning of the game. You can also use the port-a-rift to hit some more in a game if you find one.
Stage 1: Consume 5 Apples (5) (HARD)
Pretty easy first stage, you'll be consuming some apples. There's a map below showing off some of the known apple locations, but there's likely even more.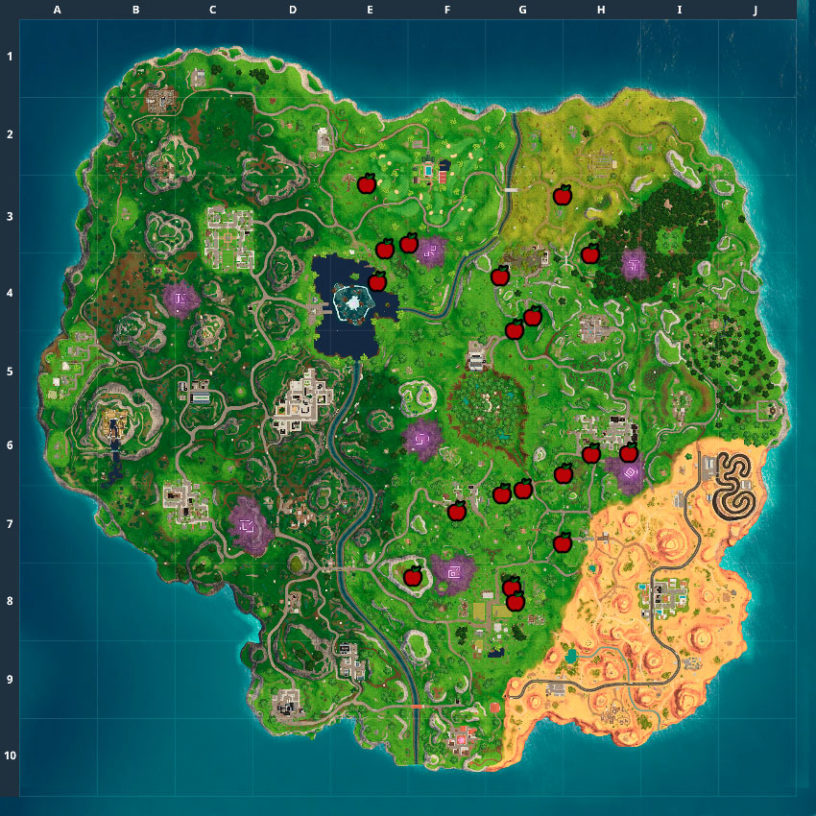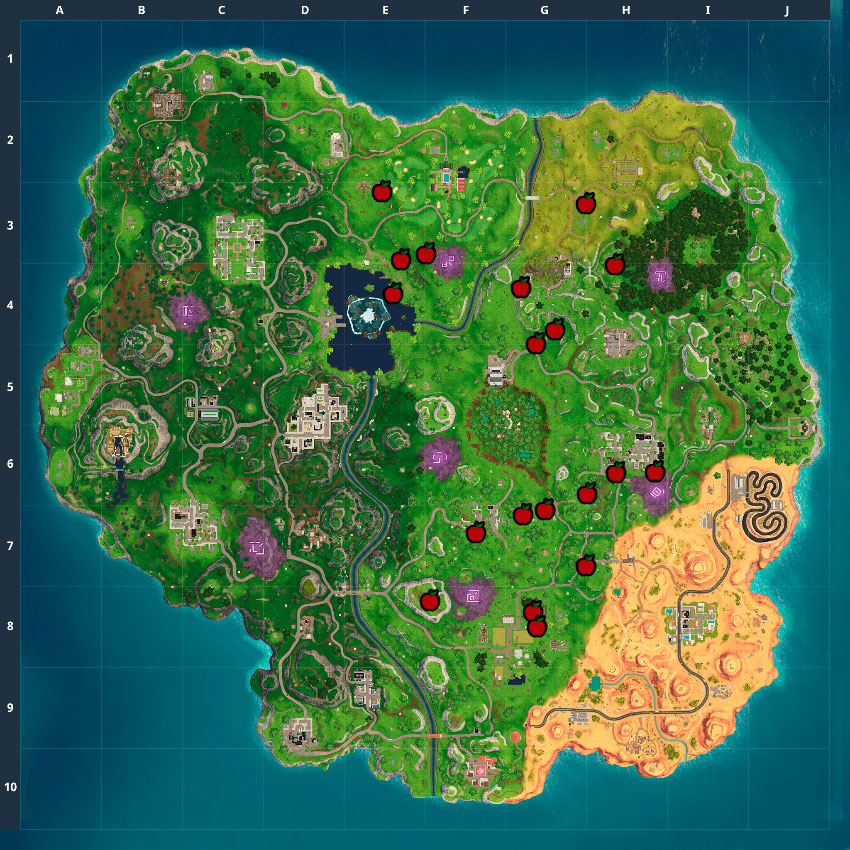 The second stage has you gaining health from Bandages (60). Another pretty easy one, you'll have to use 4 bandages to gain the health required to complete it. If no one is around to damage you, just jump off a high ledge and take some fall damage.
Stage 3 is using Med Kits for 100 hp. You'll have to get yourself to 50 health and use a med kit, and then do it again to gain the additional 50 hp required to complete this stage.
Stage 4 is gaining 50 health using a Slurp Juice. You might need to do some more falling to the ground again once you actually find a juice. The finding part will be the most difficult.
Eliminate opponents in Pleasant Park (3) (HARD)
This won't be too hard, but you'll be seeing a lot of action in Pleasant so you'll need to head there multiple times probably. Dive for a gun and start shooting at anyone foolish enough to not dive on one!
Hidden Battle Star
Once you've completed all the challenges for the week you will be given the following loading screen. The battle star is located at the top right of the image below. It's over a boat in the newly reformed Leaky Lake area.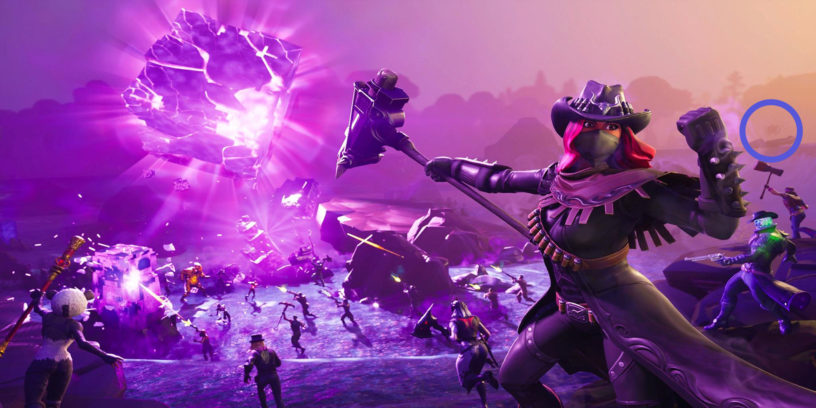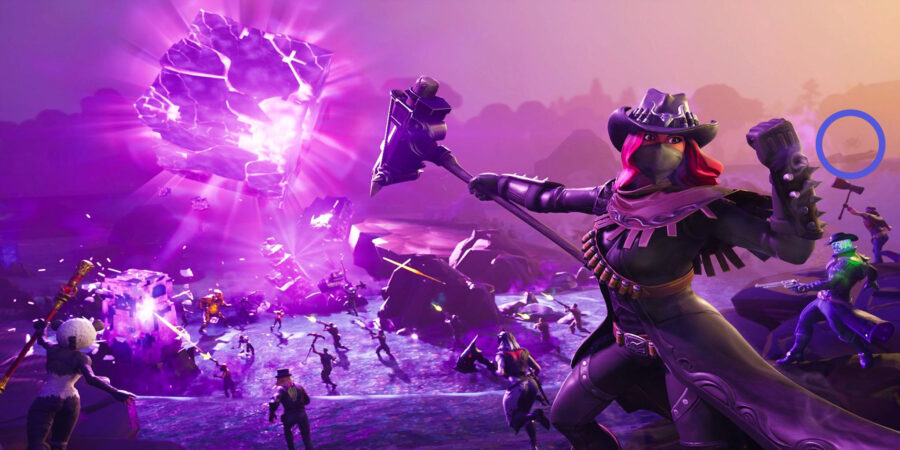 Check out the map below for the exact location!