We're catching up on the battle pass weeks we missed from season 3, so here's a guide for week 1 if you haven't yet finished it!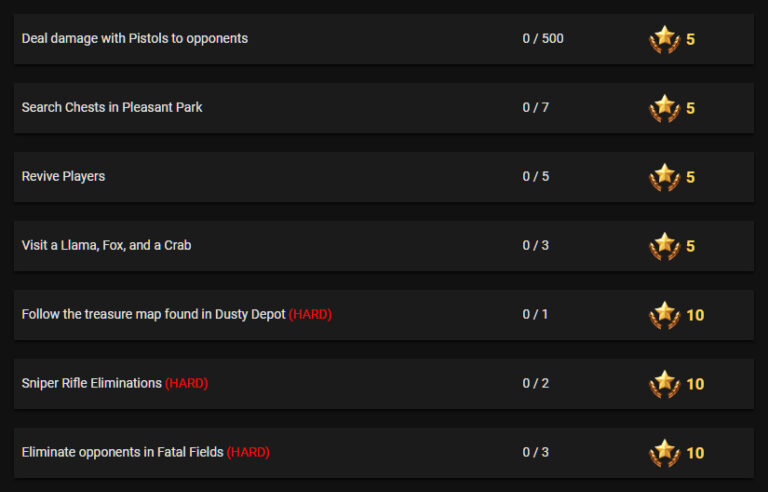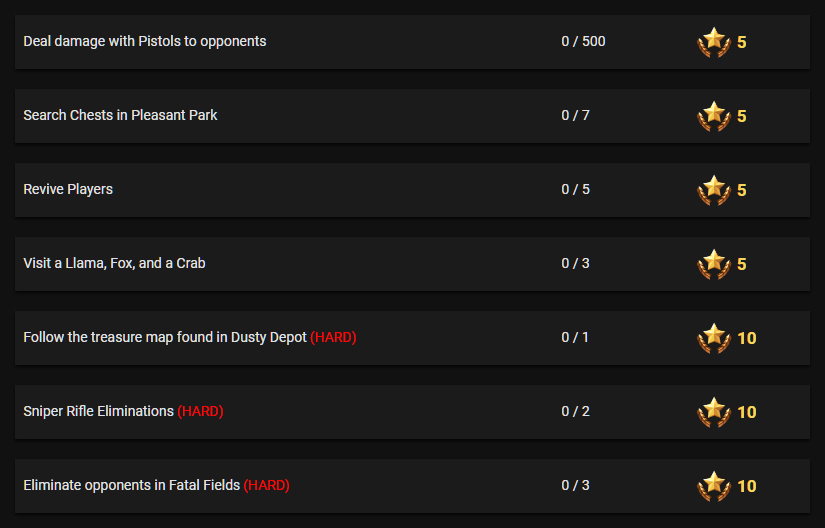 Deal damage with Pistols to opponents
Simple enough to do and now with the first shot accuracy on the hand cannon makes that gun a quality pick up to pair with your assault rifle and shotgun. The suppressed pistol is also a great gun, and worth keeping around if you aren't fully kitted.
Learn more about pistols with our Fortnite Pistols Tips Guide!
Search Chests in Pleasant Park
Pleasant Park is a pretty chest heavy area, so this one should be too difficult to accomplish. It's better to do ones like this when the bus path isn't directly over the area, so if you get a bus where you have to glide pretty far to reach Pleasant Park, that will be the most ideal.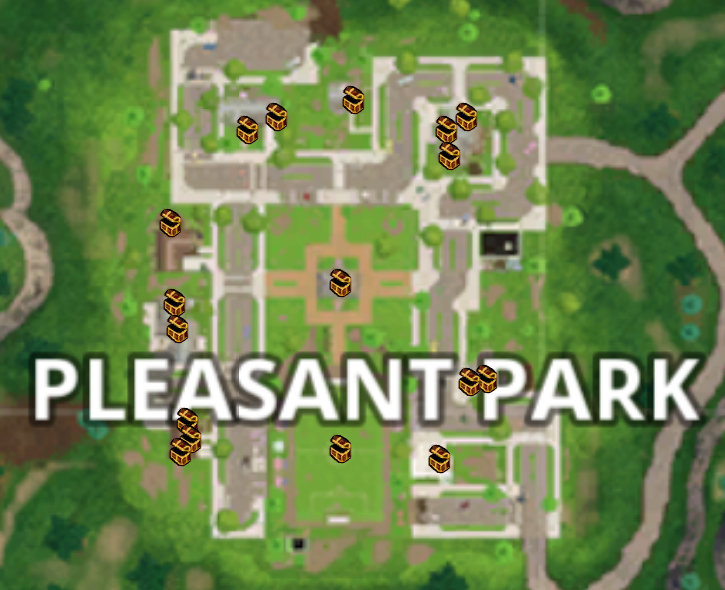 Revive Players
Go into duos or squads and help out your teammates! If you are really desperate you could have your friend explode themselves so you can pick them up 5 times, but that seems like a lot of work when you can just finish this naturally.
Visit a Llama, Fox, and a Crab
If you are wondering what this cryptic challenge is alluding to, then you'll be happy to know that these are structures made out of the materials we build with in the shape of animals! Check out the map below for each location.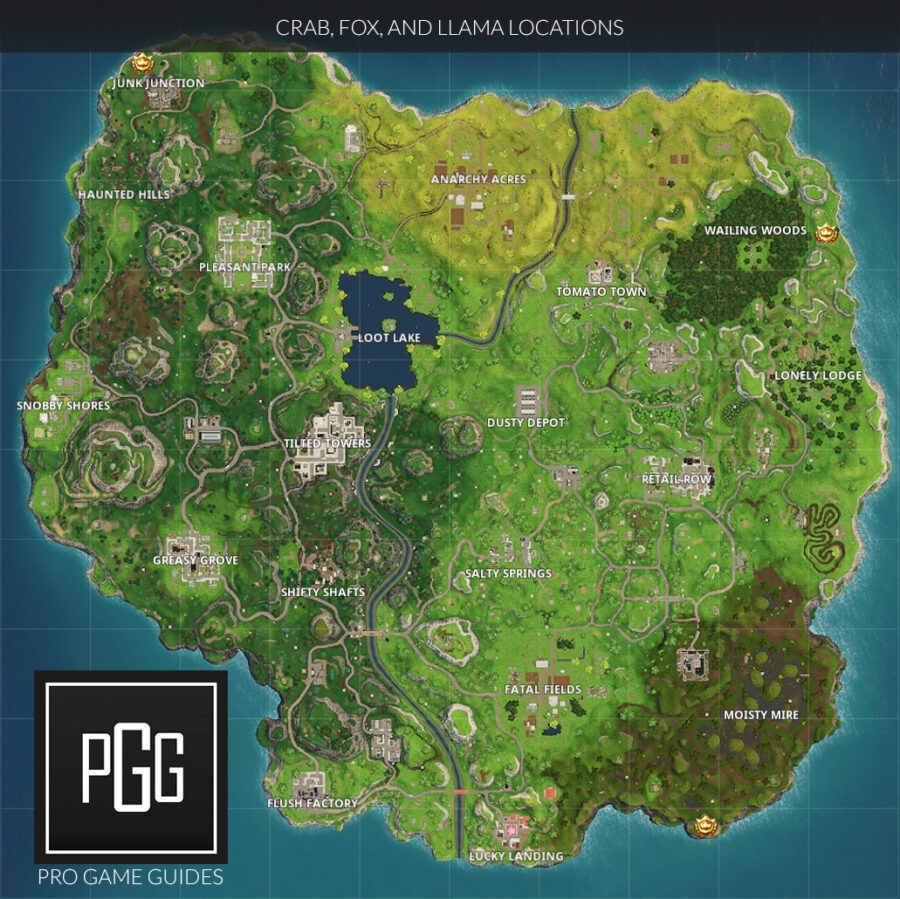 Llama - You'll find the llama to the very north west of the map right near Junk Junction.
Fox - The Fox is to the east of Wailing Woods on a ridge looking over the forest.
Crab - And finally, you will find the crab in the swamps of the Moisty Mire!
Follow the treasure map found in Dusty Depot
The map can be found in Dusty Depot, but the actual treasure is found south of Shifty Shafts!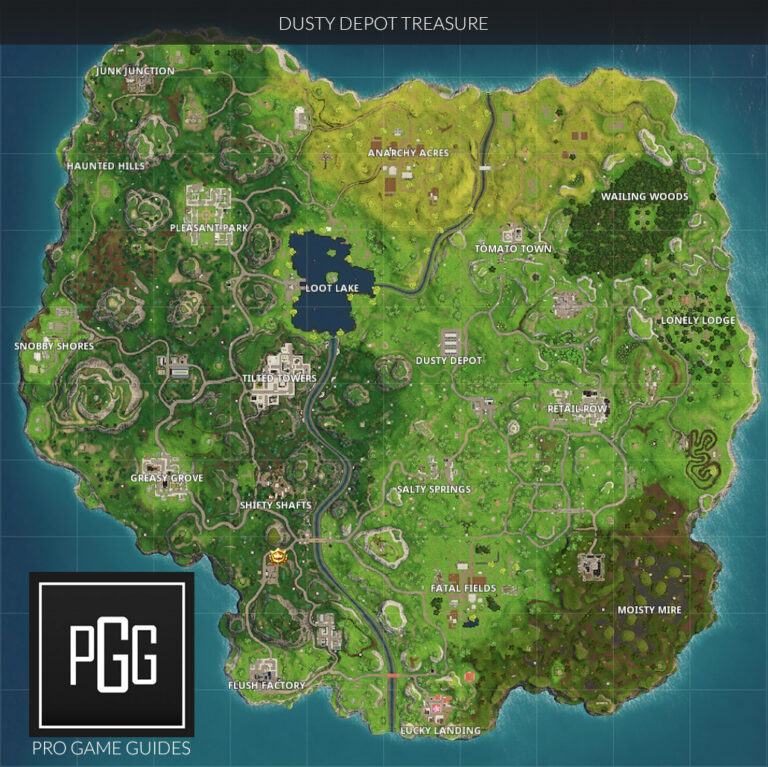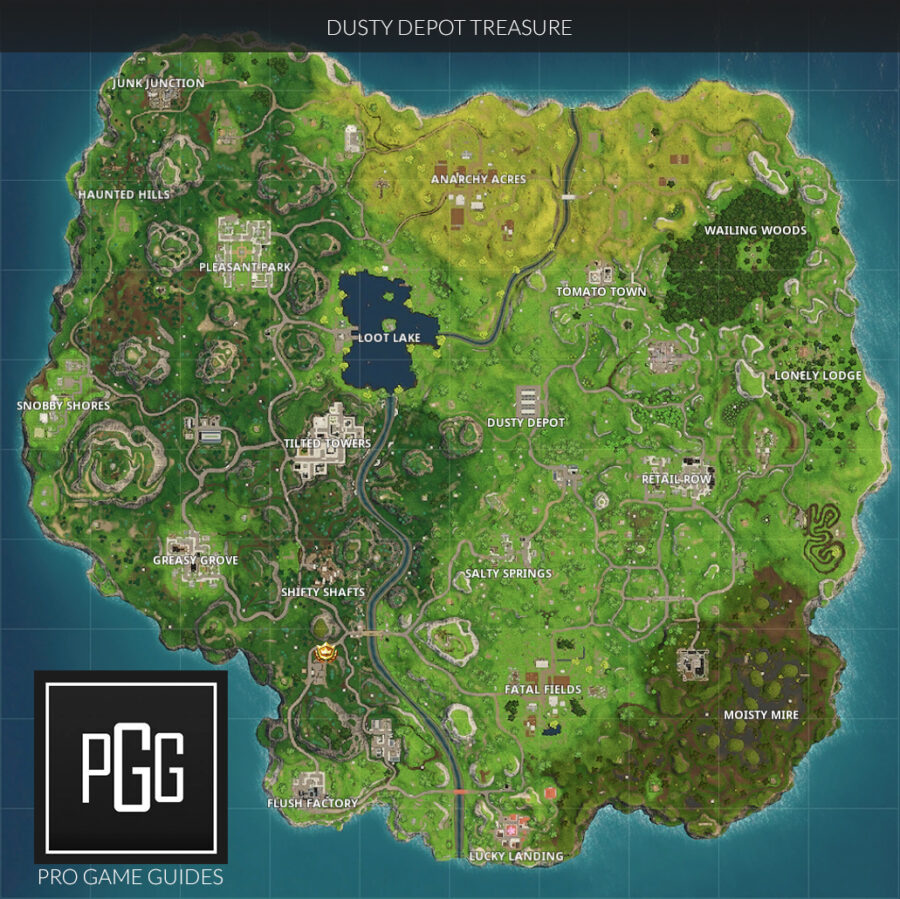 Snipe Rifle Eliminations (HARD)
The sniper rifle can be a bit tricky to get used to, but one key thing to remember is that just about every shot you take with it is going to drop at least a bit (unless you are nearly point blank). So always aim a bit high on your target. While most people dislike the semi-automatic sniper, it can be useful in squads where you can pop off a lot of shots and take out an enemy.