This guide features exactly where you'll need to go to find Fortnite's second hidden "T" letter location! This is a post about the #2 T you will need to find in Season 11. You'll want to grab all of these hidden letters to unlock the mystery skin for the season.
These are pretty much exactly like the battle stars from previous seasons, but instead of gaining stars you will now gain experience. This is a pretty big change because you would gain tiers by earning stars and not experience, but for Chapter 2 it looks like you will only need to obtain xp.
If you're looking for the first T, you can find that right here!
How-to Unlock
You'll need to complete eight of the Trick Shot Challenges to unlock the loading screen that enables you to search for the letter T.
Hidden T Loading Screen
Once you've completed eight of these challenges, you will receive the Trick Shot loading screen! The 8-ball versus Scratch battle is taking place in an idyllic forest with a stream nearby! This is the second T you will need to collect, so don't confuse it with the first one! If you look to the center of the the image you'll see the letter T sitting under the bridge.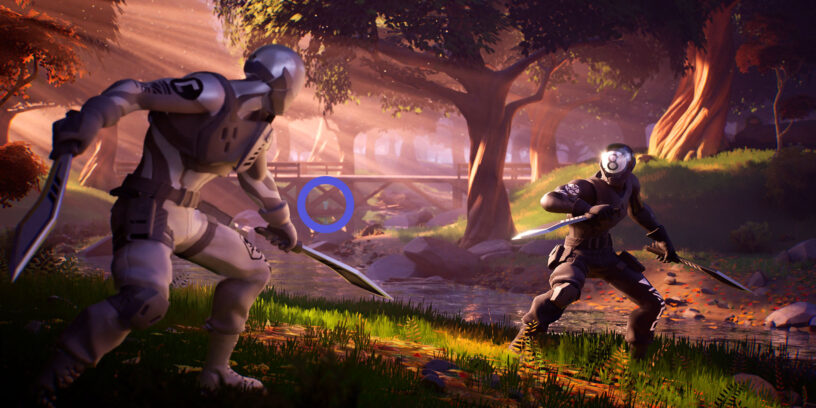 T Location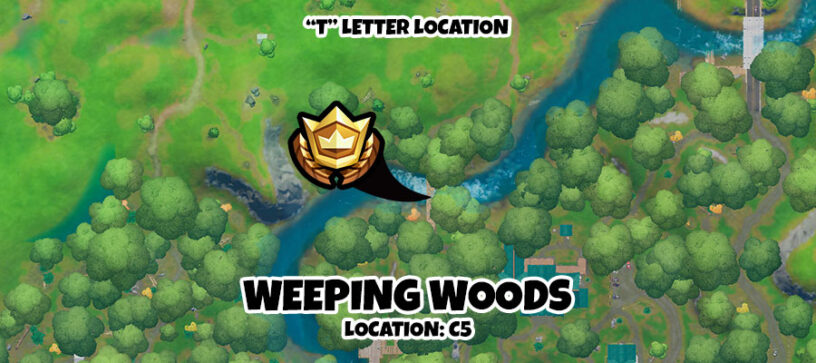 The T location is under a bridge in the northern portion of Weeping Woods. You can see it pretty well on the map, look for a white water section with some wood planking.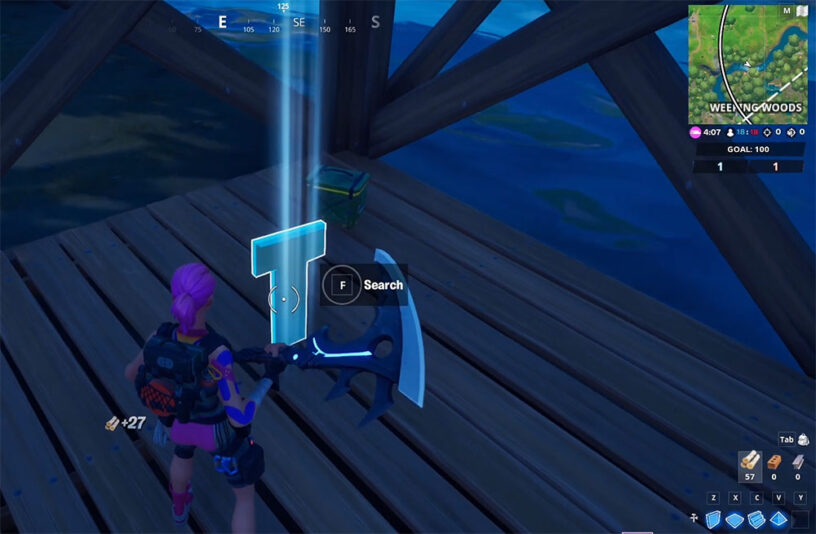 Video Guide