This guide features exactly where you'll need to go to find the hidden "T" letter location when it is released! Collecting these letters will eventually unlock the hidden mystery skin for the Chapter 2: Season 1 battle pass! There's eight weeks in total, so be sure to get them done when you can.
These are pretty much exactly like the battle stars from previous seasons, but instead of gaining stars you will now gain experience. This is a pretty big change because you would gain tiers by earning stars and not experience, but for Chapter 2 it looks like you will only need to obtain xp.
If you're looking for the second T, you can find that right here!
How-to Unlock
You'll need to complete eight of the Dockyard Deal Challenges to unlock the loading screen that enables you to search for the letter T.
Hidden T Loading Screen
Once you've completed eight of these challenges, you will receive the Dockyard Deal loading screen! This shows off a couple of the battle pass skins, along with the creepy Fortnitemares Big Mouth skin. You'll notice the T is located on the crane at the very top right of the loading screen.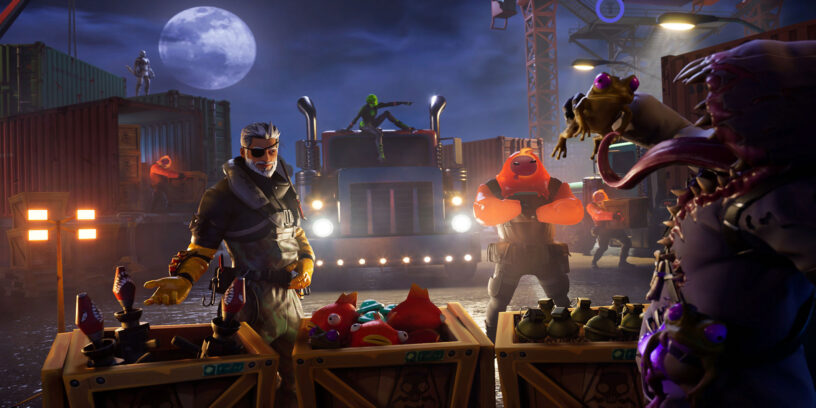 Hidden T Location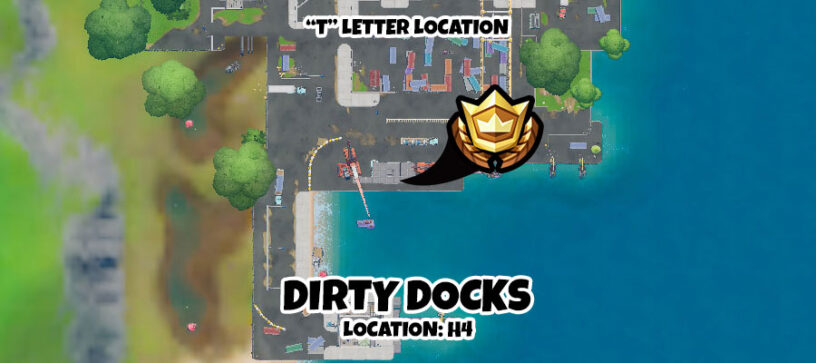 The T is located on scaffolding between the large cranes at the Dirty Docks. You'll find it on the big middle platform, it will be located on either the left or right side after you come up the stairs. The cranes are hard to miss, it's big and orange on either side!
Video Guide