We've got a quick look at where you will find the highest mountain location in Fortnite Chapter 2: Season 1! Why would you want to know this? Well, if you want to get the Hazard alter ego skin, you will need to visit the summit of this mountain.
Hazard Style for Journey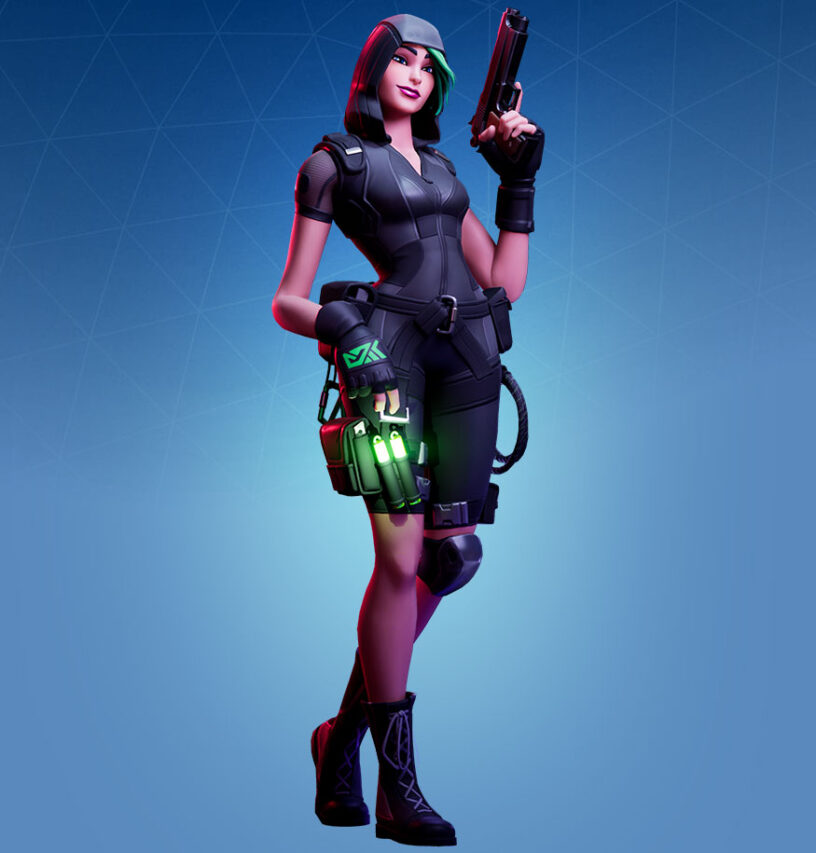 This is the second style you can unlock from the Alter Ego Challenges, now that the third week of challenges has been released! Each one of the skins from the Battle Pass has an alter ego, and you'll need to complete a few challenges to unlock them. Here are the challenges for Journey:
Stage 1: Reach Level 1
Stage 2: Complete 3 Missions
Stage 3: Summit the highest mountain wearing the Journey outfit (1)
That obviously leads us to looking for the highest mountain, which you will find below!
Fortnite Highest Mountain Location
The highest peak right now on the map is Mount Kay. The mountain is south east of Lazy Lake, if you glide over here you should see a big orange flag waving at the peak. Land or climb up to that spot and you'll complete the challenge! Don't forget to equip the Journey outfit!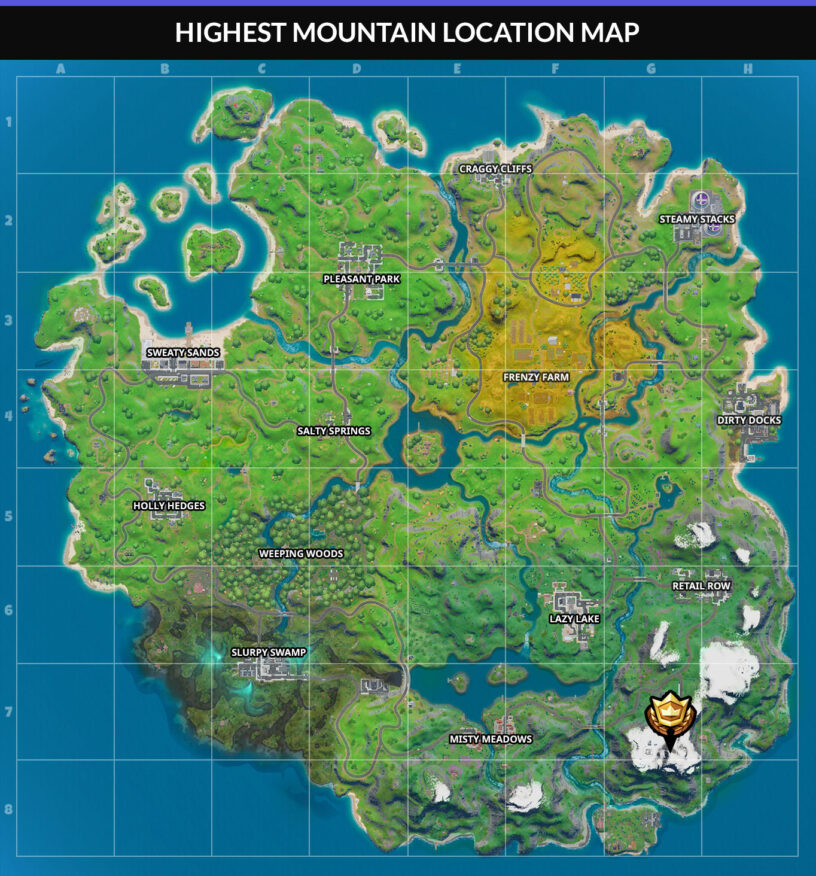 Here's what it will look like if you land at the right spot! Remember, look for the orange flag and the gas canisters in the area.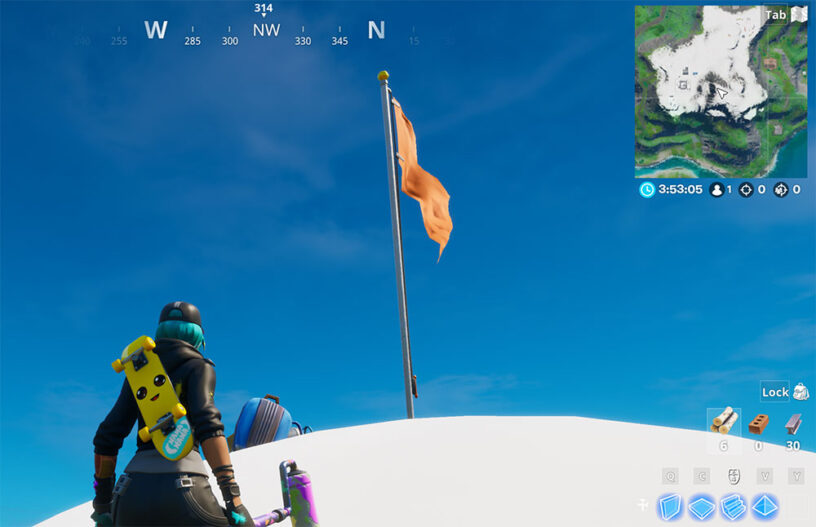 Once you land at the spot, your skin should change into the new Hazard version!