We're taking a quick look at how-to open vaults in Fortnite! This is a new addition to the game in Chapter 2: Season 2 of the Battle Pass. You will want to give this a try, because there's some pretty sweet loot behind these big doors.
How to Unlock Vaults
You will find vaults in five different locations scattered across the map. These are all new locations that have been kind of themed around the character who occupies them.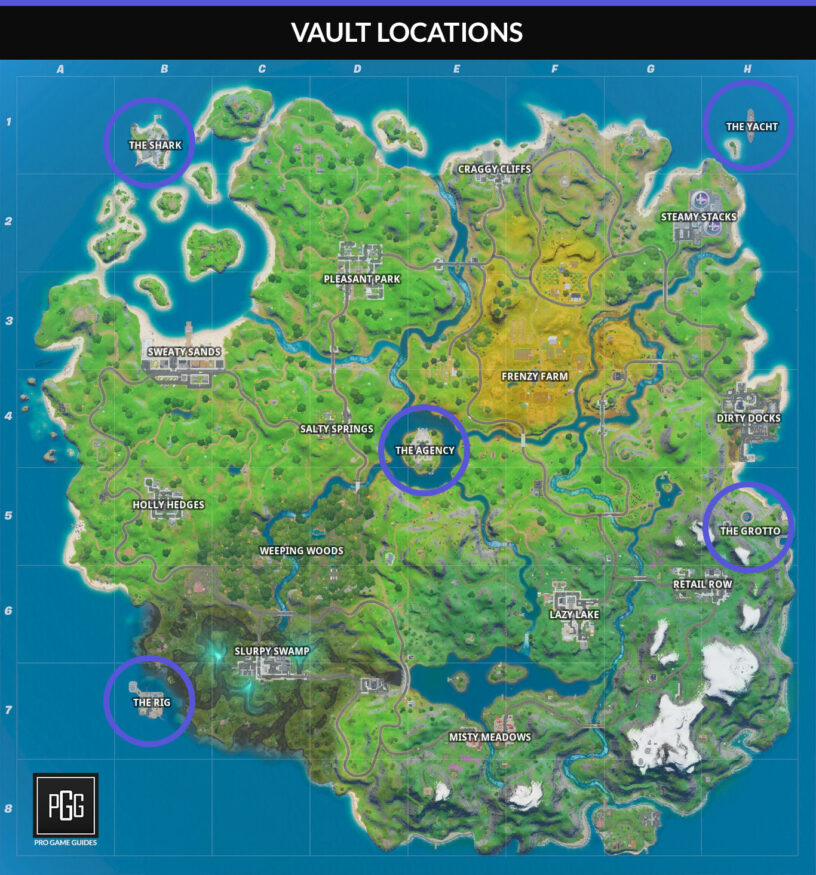 Each of these locations has a "boss" NPC. You will be familiar with these bosses, because it is one of the skins from your battle pass. There's TNTina, Meowscles, Skye, Midas, and Brutus to fight. It's important to take note of this, because to get into a vault you will need to eliminate one of these bosses at a particular location! It is also important to know that these bosses do NOT spawn in Team Rumble. So, if you want to access a vault, you will have to play in a normal mode.
So, head to one of those locations and look for one of the bosses. You will want to make sure to find loot first, because there's Henchmen, turrets, and the boss who will attack you if you are spotted by them. Sneak around the area and locate the boss. They will have around 100 Shield and HP, but it seems to be more if you are in duos or squads. Take them down and they will drop both a keycard and one of the following mythic items!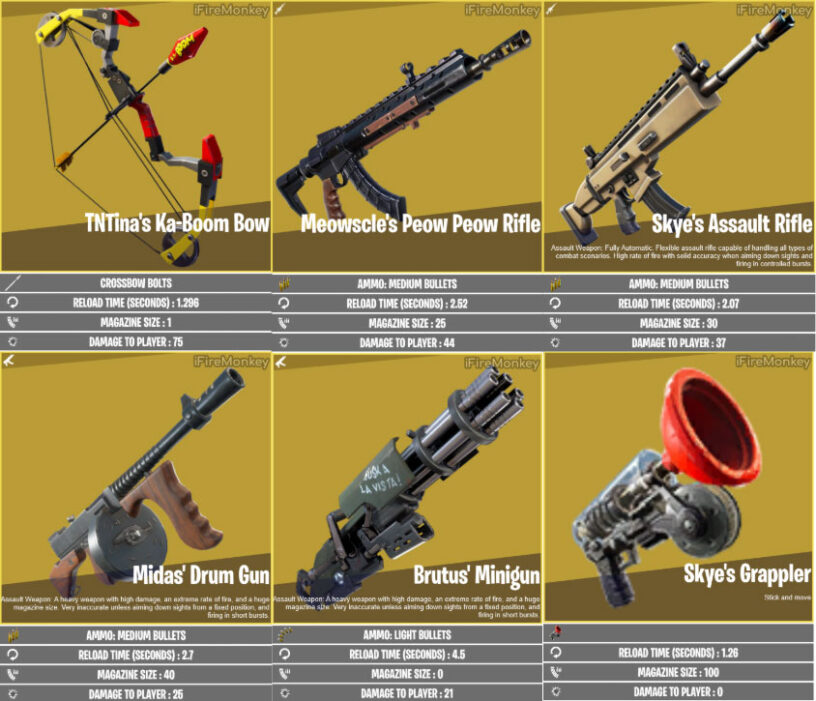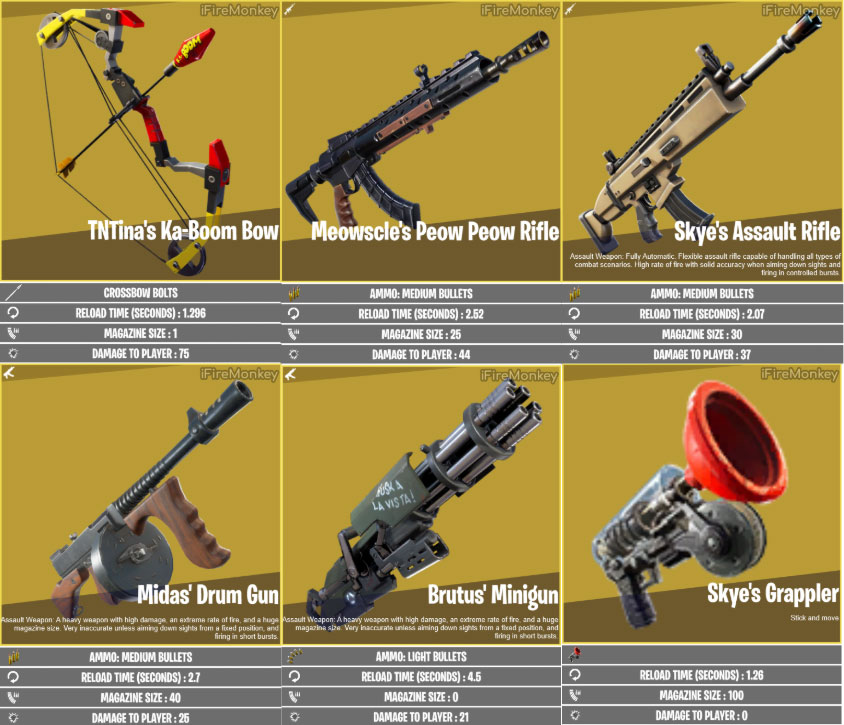 Skye can drop two different mythic items, so she's a pretty good one to target. One of those is the Grappler which has unlimited uses and can be used very quickly! Here's where you can find each boss:
Now, you will need to have that key card in your inventory. You can select it and it will point you in the direction of the vault. Head to it and you will then be able to unlock it via the terminal nearby. There's a ton of big chests in here, and you will likely be very set for the rest of the match if you can manage to survive the NPCs and other players to loot the vault!
Can't Find the Boss?
The bosses will spawn randomly in the area, so you won't find them in the same spot every single time. If you are desperate to locate them, you can knockdown one of the Henchmen and do the shakedown on them. When you do, you will see icons around you briefly. Look for the red crown icon, that indicates the location of the boss!
Can't Survive?
If you're struggling to survive when landing at these areas, then try to land outside of the location and loot up ahead of time. This will let things settle down a bit, and hopefully other players will eliminate themselves or take damage from each other! You can also head to a phone booth and put on a disguise so the NPCs won't immediately attack you once you've been seen.