One of the greatest villains ever is going to join Fortnite! The Last Laugh Bundle will be available to Fortnite players in November 2020, which will include The Joker, Poison Ivy, and Midas Rex skins along with it. Not only that you will get access to three Back Blings, Pickaxes, and a brand new contrail! Here's the names of all the new cosmetics you will receive in this pack:
1,000 V-Bucks
Outfits: The Joker, Poison Ivy, Midas Rex
Back Blings: Laugh Riot, Back Bloom, Midas Crest
Pickaxes: Bad Joke, The Joker's Revenge, Ivy Axe, Kingmaker
Contrail: Pick a Card
The exact release date of the pack should be November 17th, 2020! This is pretty far away, so it's a surprise that this information was released so soon!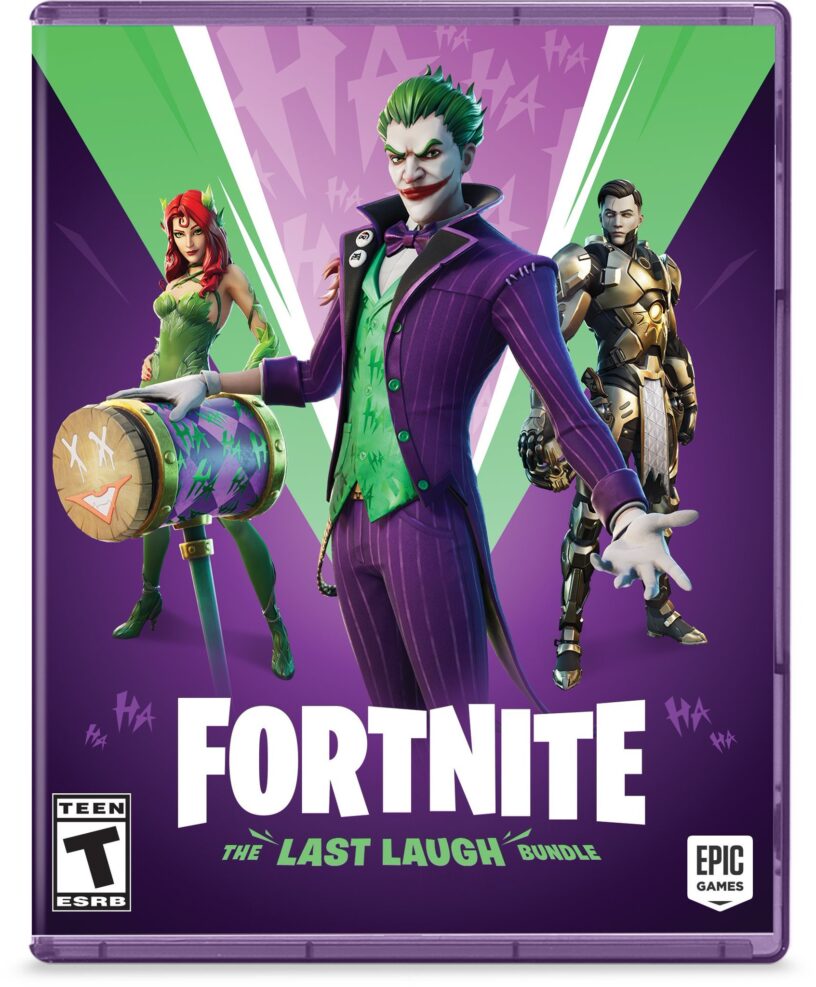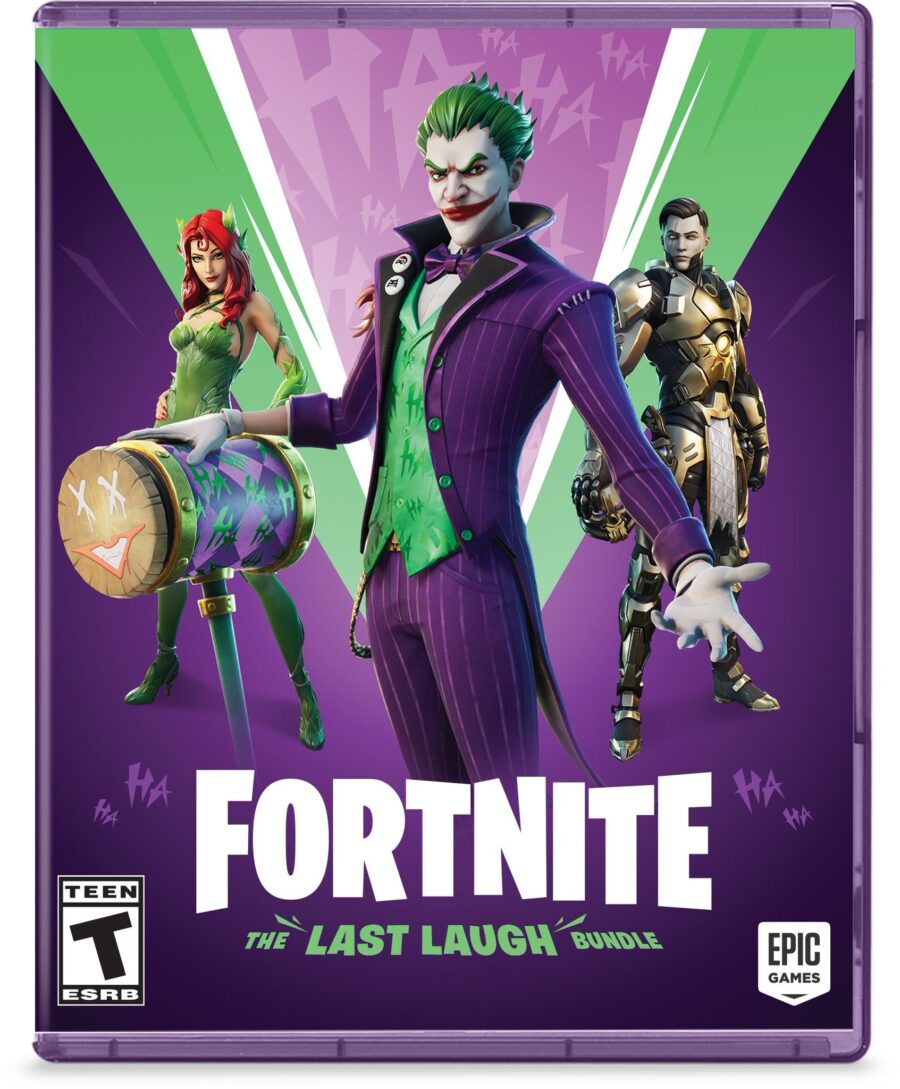 The Joker is more based upon the comic book version rather than the Heath Ledger or Joaquin Phoenix versions we have seen in movies lately. Poison Ivy is another Batman villain who can utilize plants to dispatch her enemies. Midas Rex is an interesting edition to this pack, it looks like a robotic version of Midas, who might have not recovered too well after his run in with a shark at the beginning of Chapter 2: Season 3!
Epic has been doubling down on bringing you the best of what comic books have to offer lately. We've seen Captain America, Deadpool, X-Men, and a variety of other cosmetics from Marvel. DC has gotten into the fray with Batman and Aquaman, but now throws down the gauntlet with one of the most iconic villains in all of media with The Joker! If you're a Marvel fan, however, you can likely look forward to the appearance of Thor in the near future!
The price has been said to be $30 USD and will be available in physical copies that you can purchase in-store and likely via the Item Shop! We hope to have additional information on this package in the near future.