Let's take a look at where to find the Lake Canoe, Lazy Lake, and Flopper Pond Locations! You need to go to these to catch fish, which is part of the Cameo vs. Chic Overtime Mission. You should be able to do it in one game, but the areas are pretty far away from each other.
Lake Canoe, Lazy Lake, Flopper Pond Locations Map
You can go to all of these locations in one game, but it's probably a lot easier to just split it up. I would do this in Team Rumble because you get the glider and can travel across the map a bit better. You could also potentially grab a boat at the Lazy Lake area.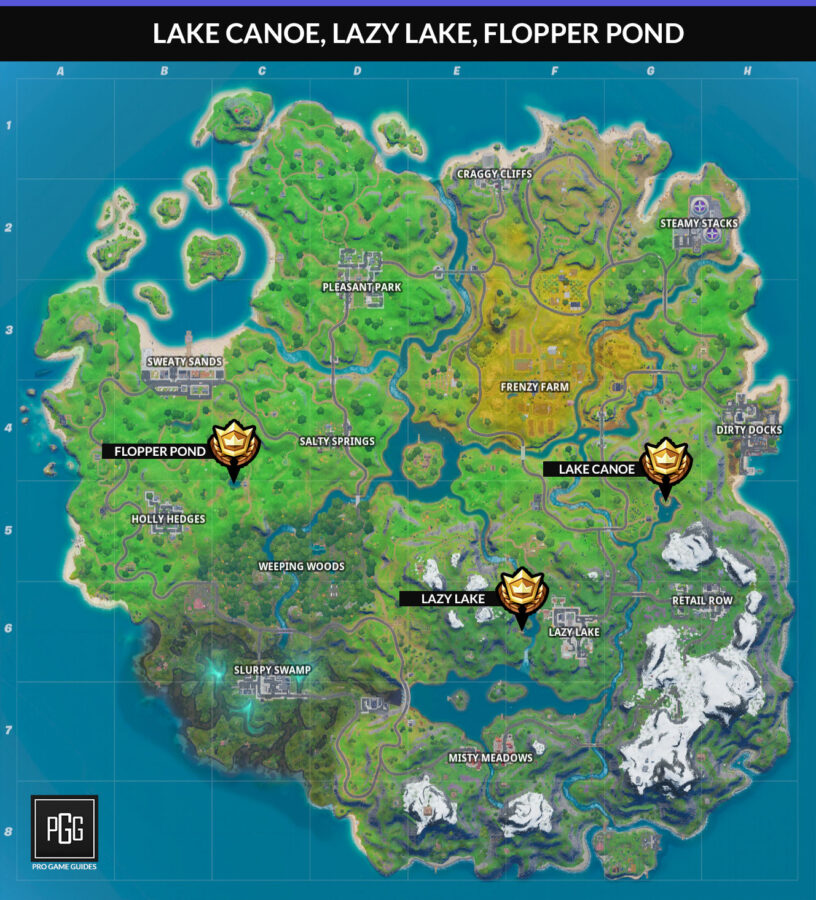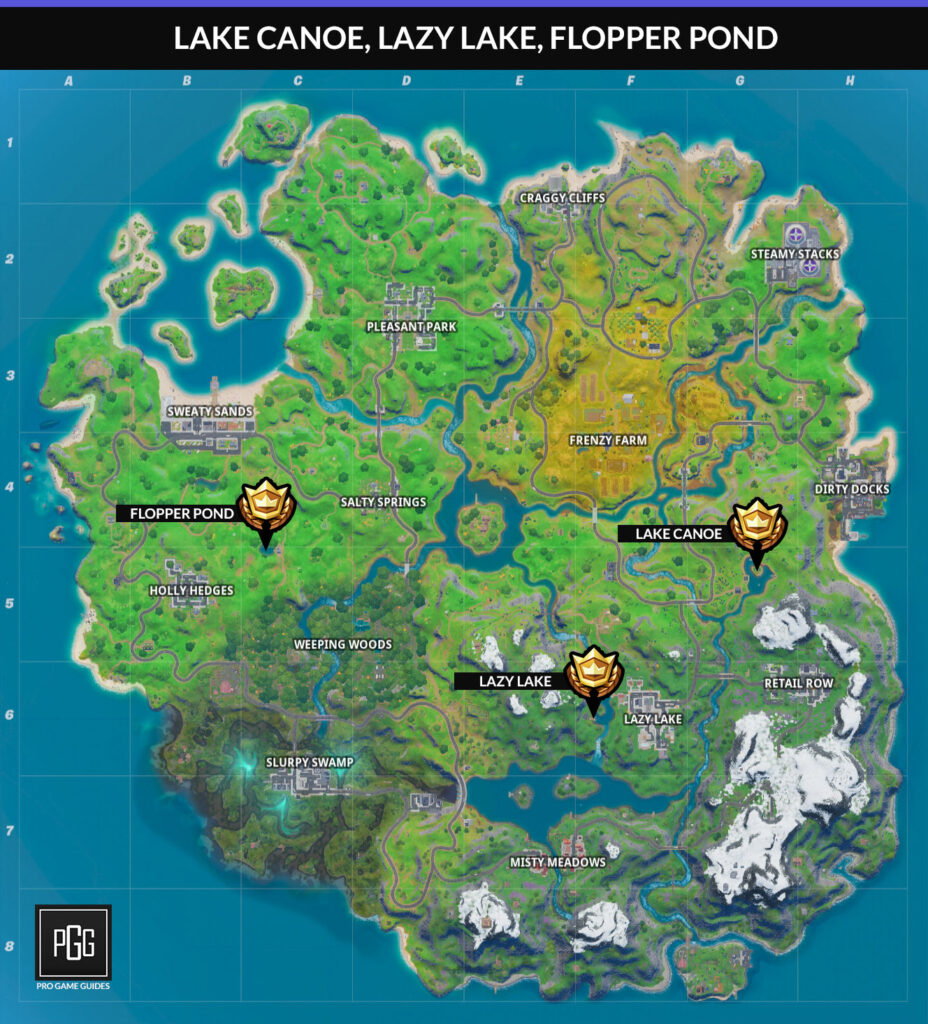 Flopper Pond
Flopper Pond can be found to the east of Holly Hedges in the middle of nowhere. It's a small little fishing hole that's on the way to Salty Springs from Holly Hedges.
Lazy Lake
Lazy Lake is a town, but you'll need to be out on the water which is directly west to get credit for this challenge.
Lake Canoe
You can find Lake Canoe directly north of Retail Row. It's a good sized area with an island in the middle that has a barrel of fishing poles to use.
You can find more information about these challenges in our Season 11 Overtime Challenges Guide!