Our Fortnite Oversized Piano Guide features the exact location you need to go to complete Visit an oversized piano challenge in Season 10/X's Boogie Down Mission. We've also got a quick look on how-to play the sheet music connected to the prestige version of the challenge.
You can find more information on the Boogie Down Mission here.
Oversized Piano Location
The oversized piano has been in the game for a while now. There was originally two locations, but now there's just the big one that can be found east of Lonely Lodge. It is also just north of the abandoned superhero hideout. All you need to do for the regular version of the challenge is to visit the area.
How-to Play Sheet Music
Once you've completed all the regular challenges in the Boogie Down mission, you will need to return to this location again. However, this time you will need to play some sheet music. The music can be found by the south end of the piano, or on the very left if you are facing the piano in the correct direction (looking west on the east side of it).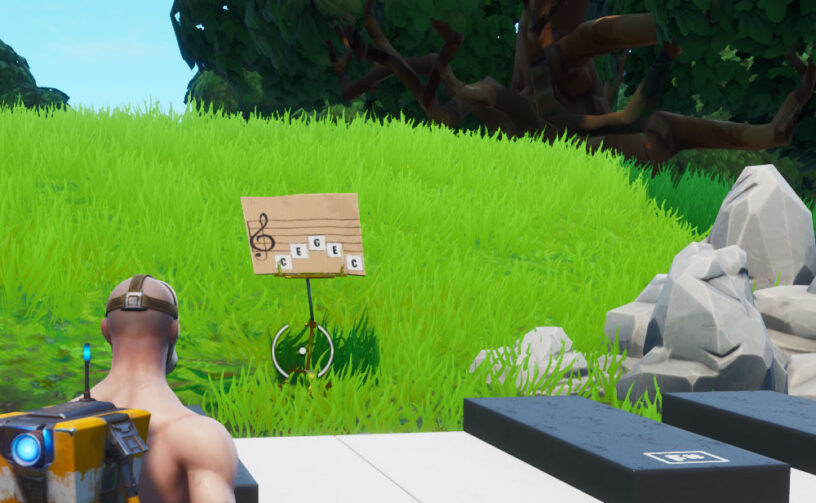 The sheet music displays the following keys, "C-E-G-E-C." All you need to do is step on the correct keys in that sequence. Use the left most side of the keyboard to do this, there's keys that are the same letters to the right, but we just want the ones on the left. Once you complete the correct sequence, it will play the song on its own.
Video Guide
If you're confused on how-to play the piano, check out this video demonstration!