In the week 4 challenges of Fortnite Chapter 2: Season 3, one of them will require you to collect four different floating rings from Pleasant Park! We've got all of the ring locations you'll need so you can complete this challenge quickly and easily! We've got a map and images of the exact spots you'll need to go.
Find out more details about this week's challenges in our guide. We're also compiling information on everything to do with the new battle pass in our Season 3 Guide!
Update: Challenge is Auto-Completed
Looks like Epic has given up on this one for now and has automatically completed the challenge for all players!
Due to an issue with the Collect Floating Rings at Pleasant Park challenge, we've automatically completed it for all players.

— Fortnite Status (@FortniteStatus) July 9, 2020
All Pleasant Park Floating Ring Locations
While last week we had some troubles with rings showing up, hopefully Pleasant Park's situation is better. If you're having trouble seeing the rings, you can run around the exact locations on the map below to grab them. You can also temporarily increase the quality of your game, which apparently was the reason some players couldn't see the rings.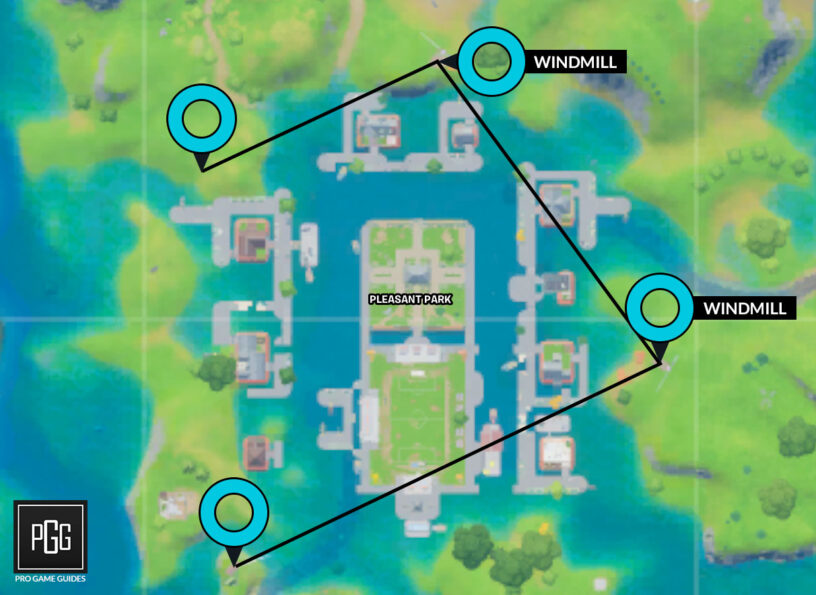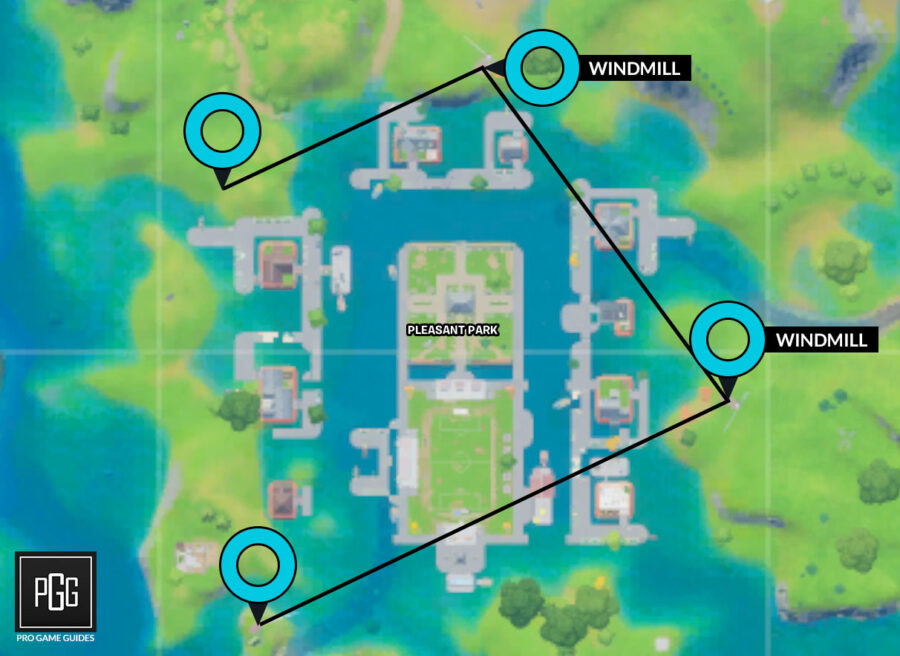 I'm going to describe the locations starting from the southern most ring and following the path from there and into the fourth ring. This process is pretty slow because you're taking ziplines, so I would do it in Team Rumble so you won't get eliminated. You're pretty much a sitting duck while riding on the lines.
Southwestern Floating Ring
This is on the very edge of town towards the southwest of the soccer field. There's a big pipe here that leads into a storage area of sort. Grab that ring and then jump onto the zipline for the next one.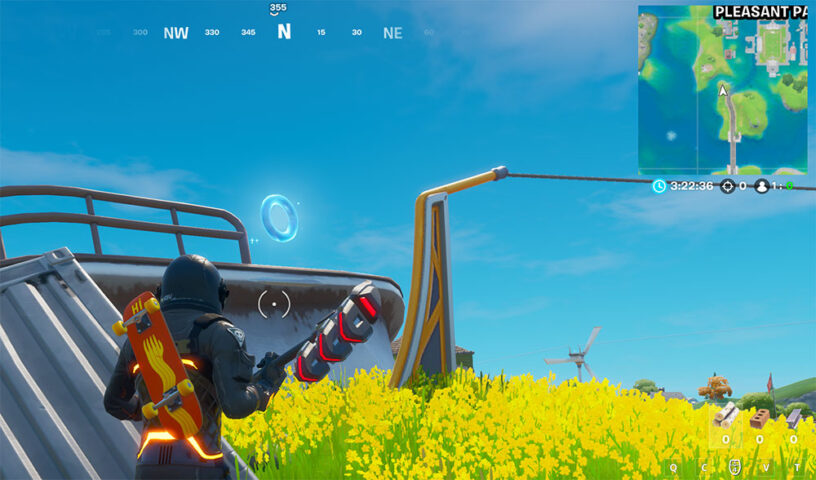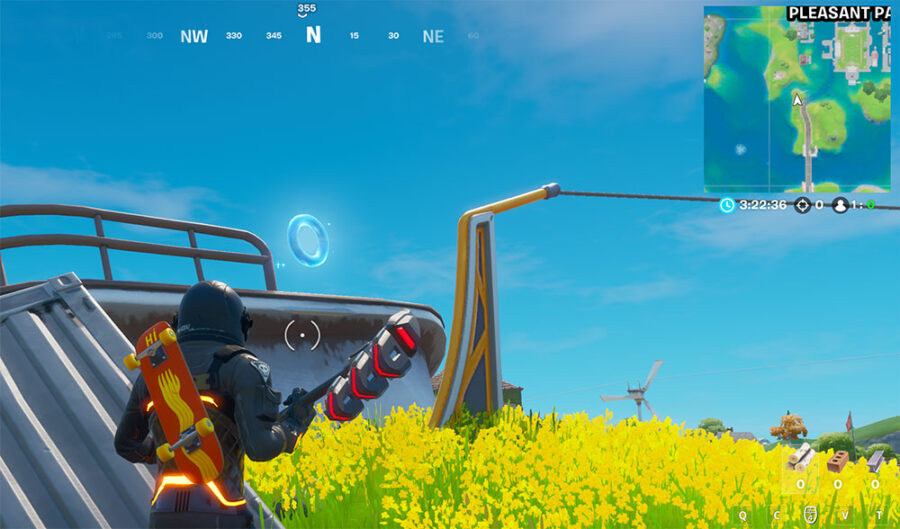 Mideastern Floating Ring
To the mid-east portion of Pleasant Park there's a windmill. You'll find the second floating ring here! Now, just jump onto the zipline that heads north for the third one.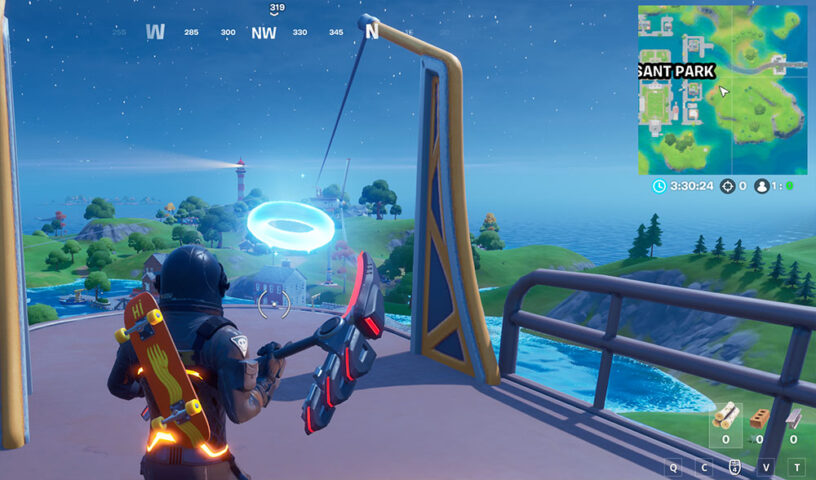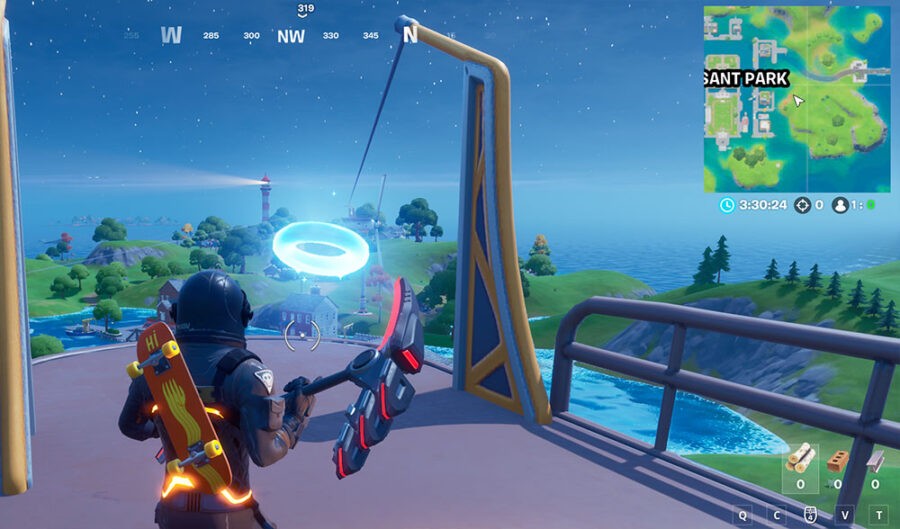 Northern Floating Ring
That zipline takes you to another windmill that's at the north edge of Pleasant Park. Grab that floating ring, and then grab the zipline that goes to the west.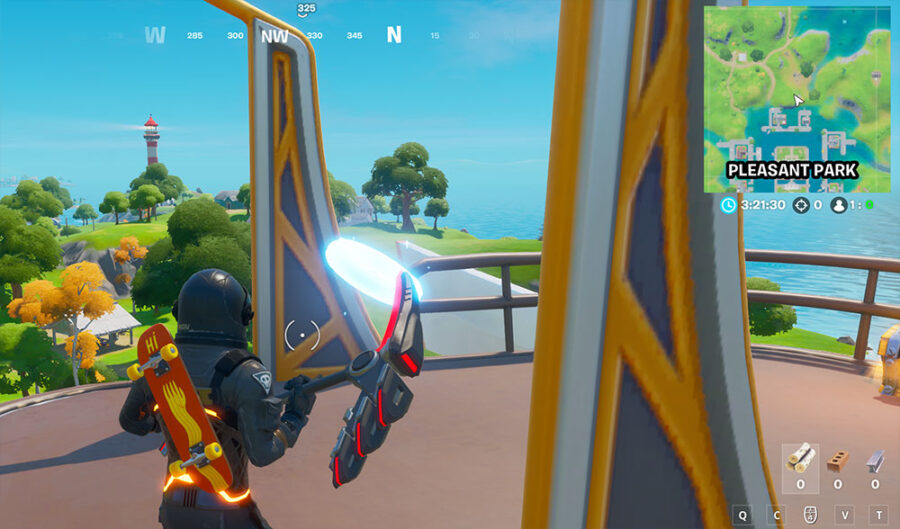 Western Floating Ring
This ring is pretty far west and is more in the unnamed grass area than actually in Pleasant Park. Grab the ring to complete the challenge! You can also start from this ring and go back on the ziplines to collect the rings as well.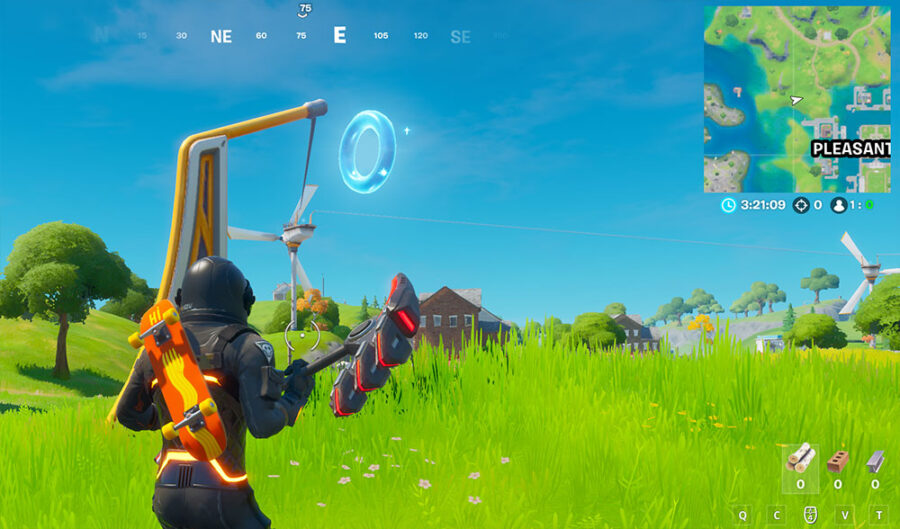 If you're having trouble locating any of these, check out this video that features a potentially more specific route to each of the locations: