In Fortnite, players get to select from a pool of Reality Augments, which function like perks and give certain boosts. The Rift-Jector Seat is one of the new Augments added to the game, and players need to how to efficiently use this perk. Here's what the Rift-Jector Seat Augment does, and how to use it in Fortnite.
How to use the Rift-Jector Seat Augment in Fortnite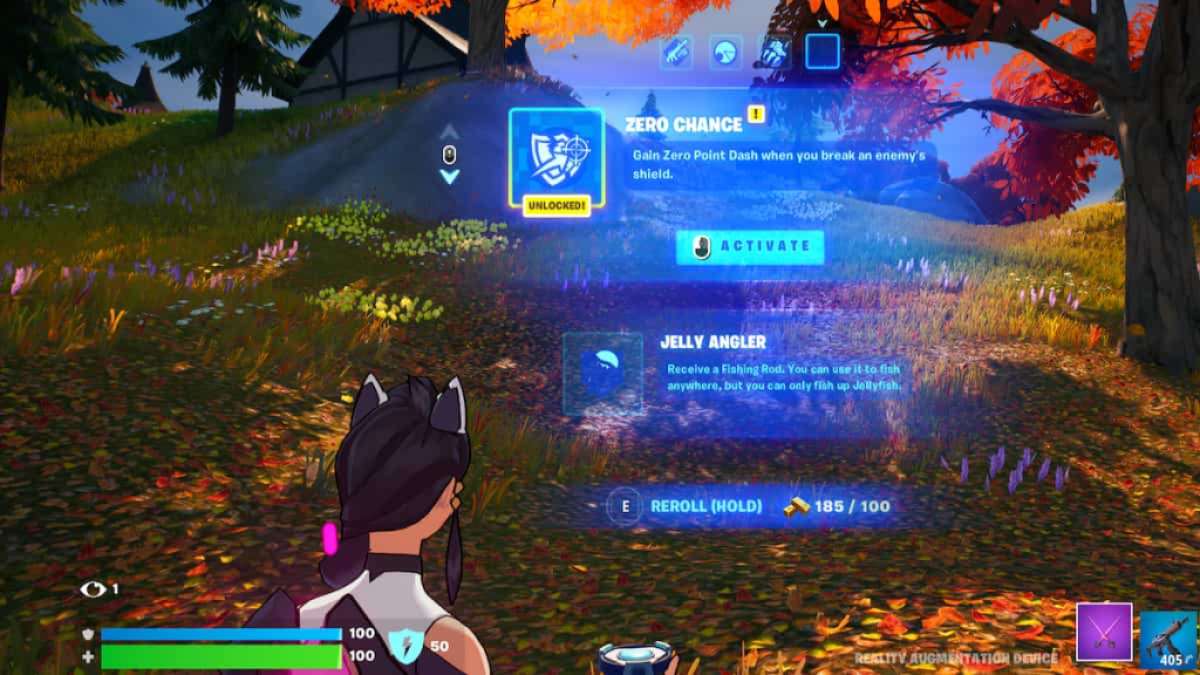 The Rift-Jector Seat Reality Augment allows players to enter a Rift, as soon as their shields get broken. This only includes the regular +100 HP shield and not the overshield. While engaging in gunfights, players may often end up outnumbered or cornered in a rough situation, and with this Augment, they can easily escape from any fight. The Rift-Jector Seat Augment can be an overpowered perk, giving players a free-escape card during gunfights.
Players can effectively pair up this Augment with other perks to always have the upper hand in a match. The Rift-Jector Seat can be paired up with Zero Chance and Storm Mark. Zero Chance gives players the ability to Rift Dash, while Storm Mark reveals enemy locations within a certain radius. Similarly, players can also use the Rift-Jector Seat with Forecast, Soaring Sprints, and Peely's Plunder.
Rifting into the sky while fighting with the last person alive can easily fetch a victory royale, especially this season with the Kamehameha and Deku's Smash Mythic weapons. While the Rift-Jector Seat is equipped, make sure to avoid selecting Augments like Party Time or Aerialist as both of them allow players to gain flight. Instead of these two, you can rely on the Rift-Jector Seat to escape from any fight without taking too much damage.
Wondering how to take control of POIs in Chapter 4? Check out How to Capture Point in Fortnite on Pro Game Guides.