Fortnite Chapter 4 Season 1 introduces four new categories of Reality Augments featuring different perks that players can choose from. Each Reality Augment that players select grants them unique abilities that acts to their advantage during the gunfights. One such Augment is the Peely's Plunder using which the players can find buried treasure. Here's how to use Peely's Plunder in Fortnite.
What does Peely's Plunder Reality Augment do in Fortnite?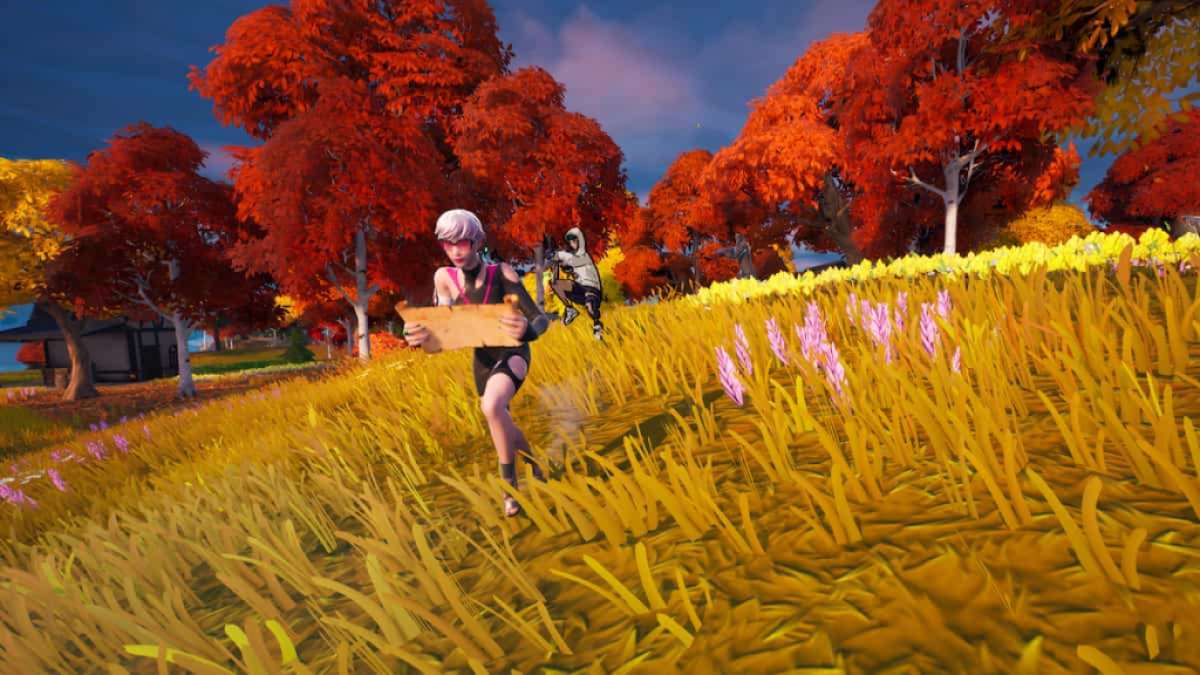 Peely's Plunder is one of the five new Reality Augments added in Fortnite Chapter 4 Season 1. It falls under the Looting category, meaning players can use this perk to find high-tier loot quickly. Peely's Plunder gives players a map for buried chest, similar to Nathan Drake's treasure map. After selecting this Augment, a buried treasure map will appear, which players can add to their inventory. Select the map, and it points to a buried chest located nearby. To access the buried chest, use the harvesting tool and strike the X mark on the ground. After a few shots, the buried chest pops up allowing players to get loot from it.
Buried chests usually have Epic and Legendary weapons, along with Gold Bars, Chug Splashes, Shield Pots, and ammunition. However, Peely's Plunder is quite a rare Reality Augment, and players might need to reroll perks several times. Players would get only one free reroll, after which they have to use Gold Bars to choose from new perks. These buried chests are scattered randomly around the map, so it is best to activate Peely's Plunder early in a match.
Related: What is Siphon in Fortnite?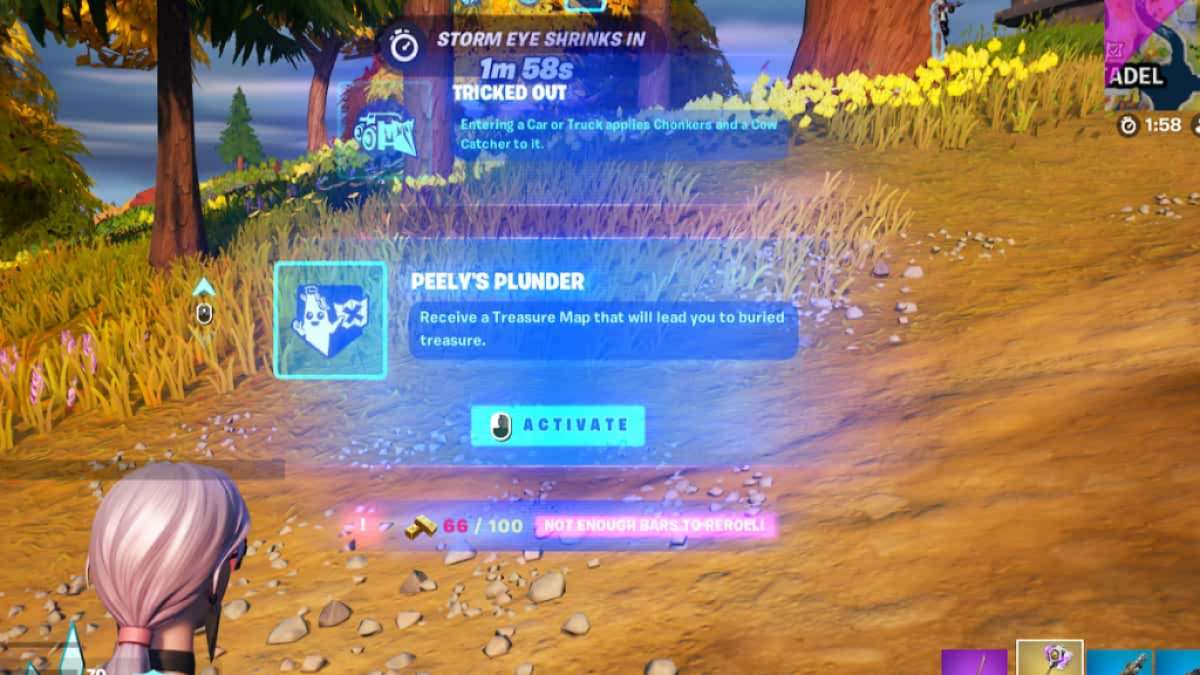 Reality Augments appear arbitrarily while players are in the match. Players can choose between two random Augments and stack up to four perks provided they have survived long enough. Players will get to see the Reality Augment option appearing on the right side of the screen. Once, the countdown ends, the Augments are ready to be used. Players can combine different Augments tactically to stay one step ahead of opponents in every match.
To find out more about Reality Augments in Fortnite, check out Fortnite Shotgun Striker augment, explained on Pro Game Guides