In Fortnite Chapter 4 Season 1, players will see various events and collaborations in the game. My Hero Academia is the upcoming collaboration, and players will use Deku's Smash soon in Season 1. Naturally, players are wondering how to get their hands on this Mythic item and use it against opponents. Here's where to find Deku's Smash in Fortnite.
When will Deku's Smash arrive in Fortnite?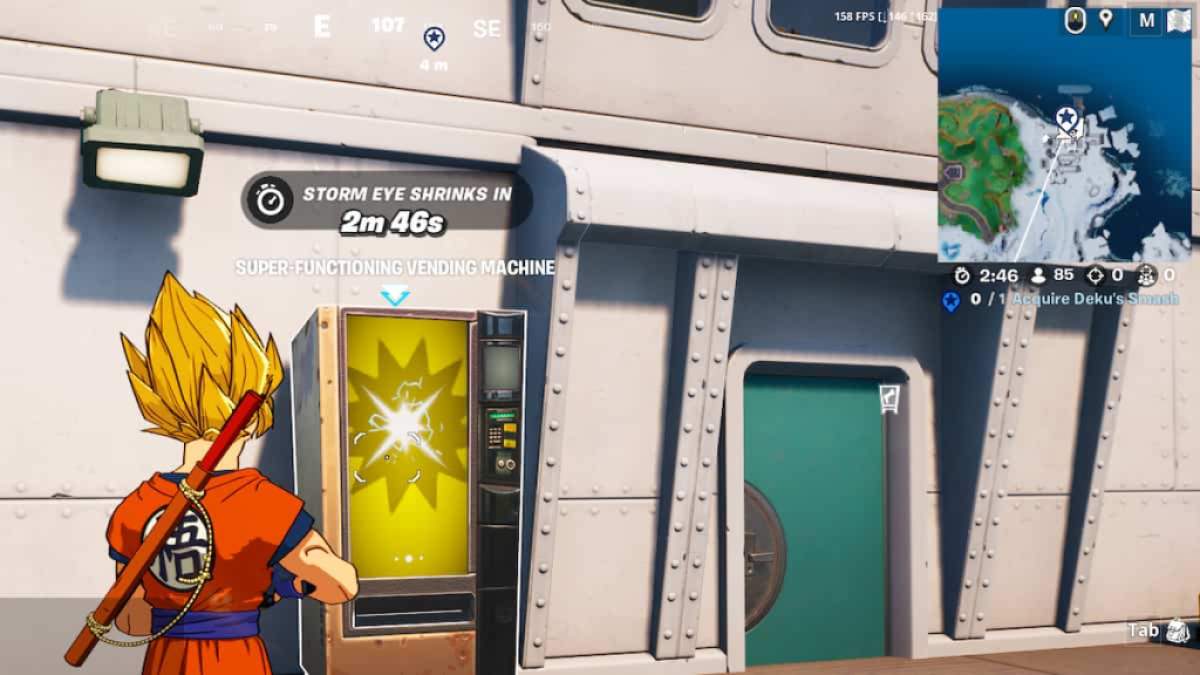 Deku's Smash is the new Mythic ability that will be added in Fortnite Chapter 4 Season 1. This Mythic ability will remind players of Goku's Kamehameha and it follows a similar mechanic. The character goes up mid-air to reel in a powerful punch, which is then directed toward the enemy. Players can acquire Deku's Smash from All Might Supply Drops and from My Hero Academia Super-Functioning Vending Machines . This item can also be acquired by eliminating opponents who have them.
Purchasing Deku's Smash from Super-Functioning Vending Machines, and it costs around 250 gold bars. These Vending Machines stock three of the Mythic items, so its best to buy them all at once. Players need to be careful while using this ability, as the animation forces the character to stay stationary in the air for a few seconds. This makes the character vulnerable and an easy target to focus on.
With Deku's Smash ability, we recommend players use it from a safe distance. Remember, charging it in front of opponents is a bad idea, as this will give them enough time to shoot at your character. Instead, try to create distance before mid-air and aim at the opponents for full impact. We will update this section when the mythic item arrives in-game.
Deku's Smash has a 15-second cooldown, with three punches per clip. Once the three punches are over, this Mythic item disappears from the inventory, and players must find another one. Players can purchase the My Hero Academia cosmetics from the Item Shop with V-Bucks. Players saw Marvel's Hulk arriving in the Item Shop, and Epic Games confirmed MrBeast will also be available with several accompanying cosmetics. With three big collaborations within the first few weeks, Fortnite Chapter 4 Season 1 is off to a brilliant start.
Wondering how to take control of POIs in Chapter 4? Check out How to Capture Point in Fortnite on Pro Game Guides.