We've got the Fortnite Season 10 Week 8 Secret Battle Star Location ready for you once you've completed three challenges in the week! Each week has a hidden battle star you can find by clues taken from the loading screen that can be earned by completing three challenges in Gothic mission.
Learn more about the Gothic Mission here. Find all of the other secret battle stars right here.
Week 8 Hidden Battle Star Location
Once you've completed three challenges in the week, you'll receive the Gotham City loading screen. This screen is showing off the new Gotham City area that's going to apparently replacing Tilted Town once the challenges go live. You can see the coordinates to the battle star etched in the side of one of the gargoyles.
Check out all of the other past battle star locations right here.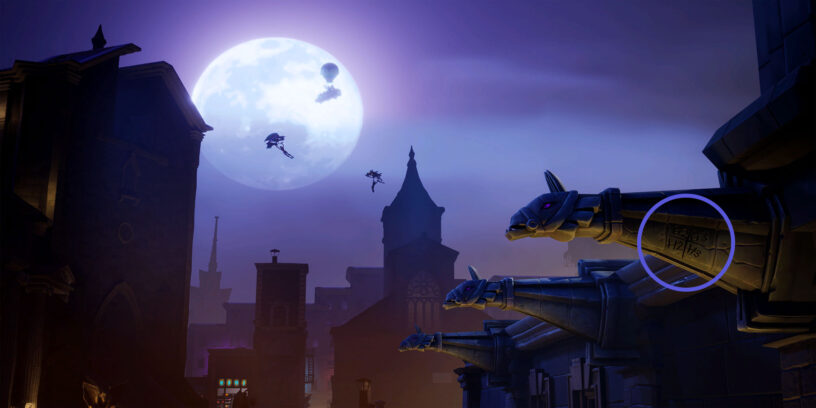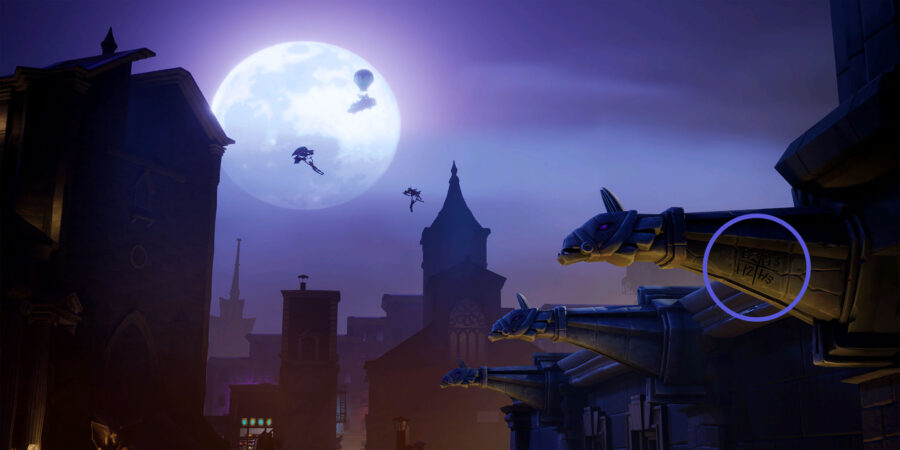 The coordinates are G2, G3, H2, H3 and the exact location can be found at the thermal pools which are east of Lazy Lagoon.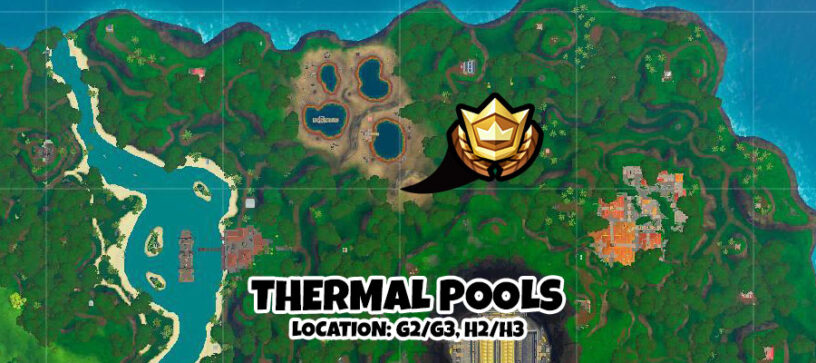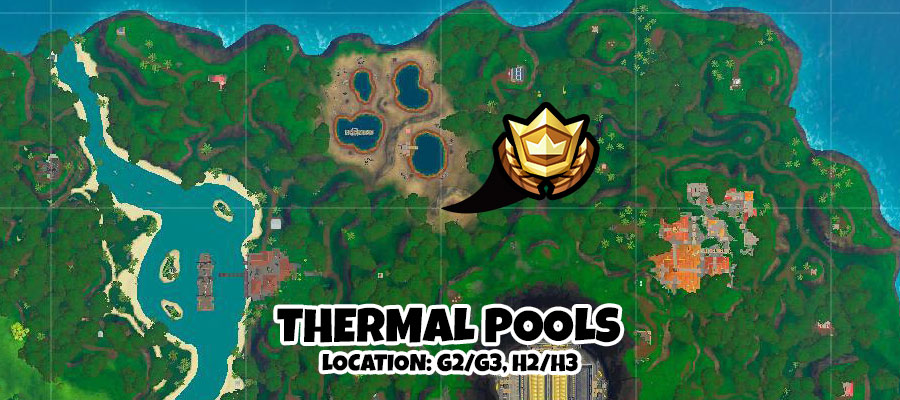 The star is located in the little crater that can be found in this area.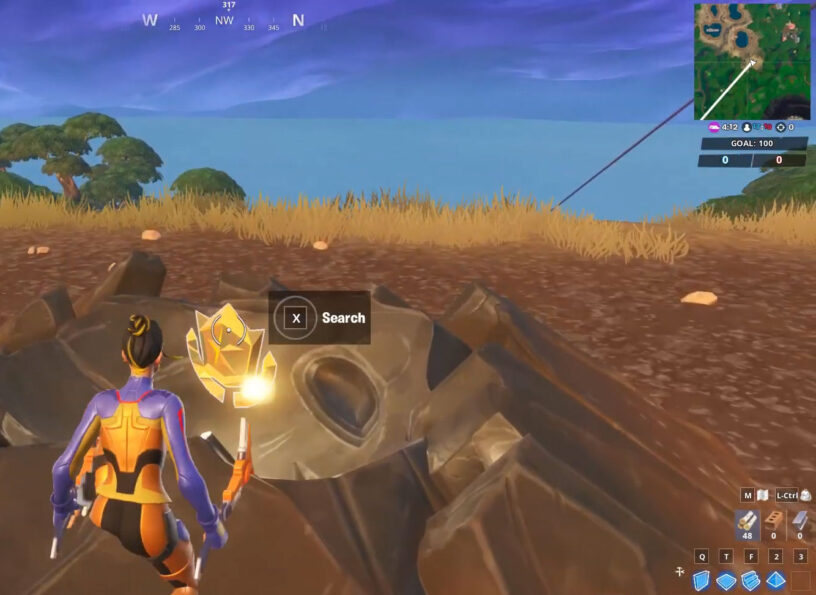 Credit to EveryDay Fortnite
Video Guide