We've got the Fortnite Season 10 Week 9 Secret Battle Star Location ready for you once you've completed three challenges in the week! Each week has a hidden battle star you can find by clues taken from the loading screen that can be earned by completing three challenges in Ready or Not mission.
Learn more about the Ready or Not Mission here. Find all of the other secret battle stars right here.
Week 9 Hidden Battle Star Location
Once you've completed three challenges in the week, you'll receive the Ready or Not loading screen. This screen is showing off the new Combine LTM that people are enjoying showing off in currently. This also displays a couple of leaked skins! The cuddle bear is known as Ragsy, and the llama is known as Bash! They are both part of The Leftovers cosmetic set.
Check out all of the other past battle star locations right here.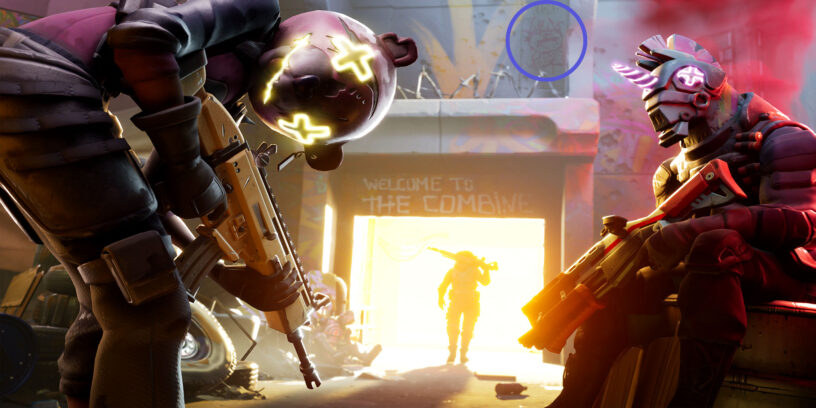 You can see the Tomatohead on the wall there with the battle star over its head. That means you'll be heading to the temple of the tomato!
It is right above the big tomato head that can be found on the temple there!
Credit to Fortnite Events
Video Guide