XP coins are out for the first week of Chapter 2: Season 4 in Fortnite! It looks like Epic has gone back to the format of bringing in gold coins later in the season, which means there might be a different method to collecting them than in the previous season. While we will have to wait and see, the current coins are the same as before! Green ones can just be collected, blue are hidden in an object, and purple ones explode into baby coins.
There's four green, three blue, and two purple XP coins to collect for the week two. These are fairly easy to find overall, but the Steamy Stacks one is a big difficult if you go to the wrong building. You will need to land on the very top of the roof and enter into the doorway to find the black box that can be broken!
If you want to collect coins from past weeks, we have another post with All of the XP Coins from Season 4!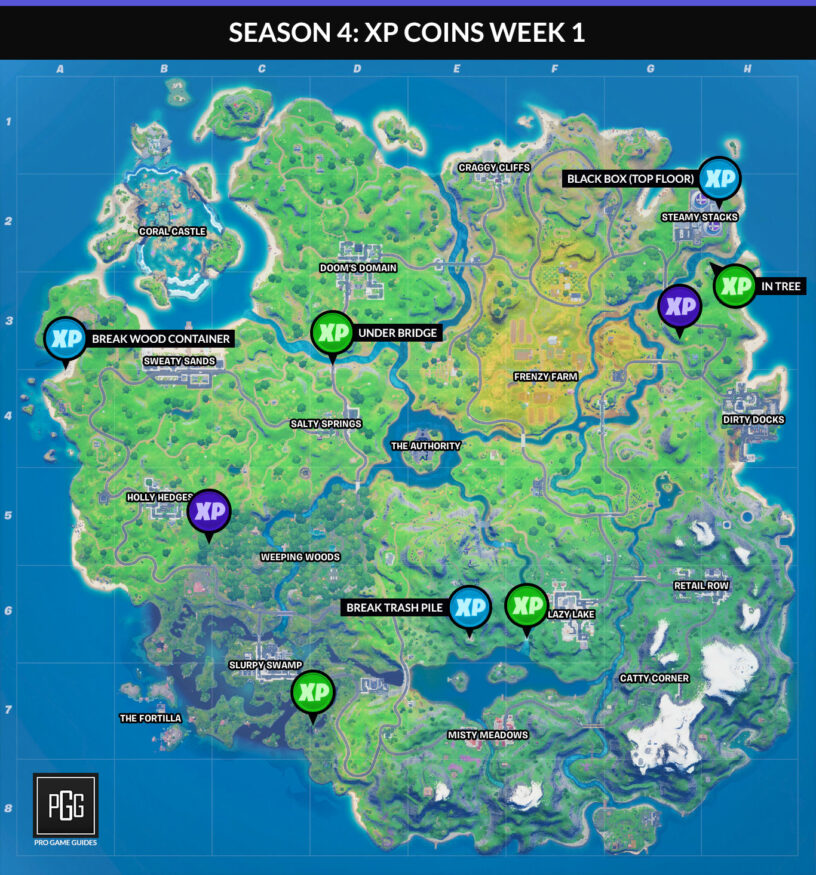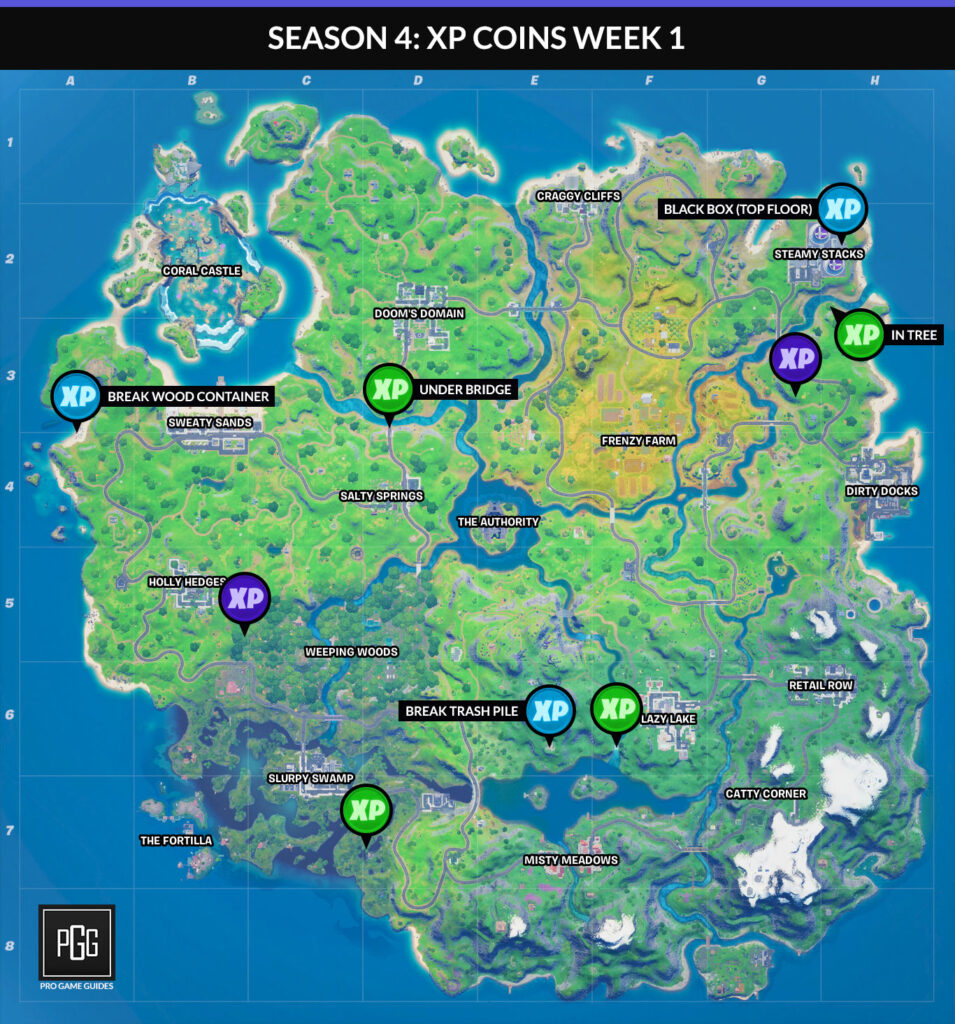 If you're having trouble locating any of the coins, you can find them in the video below!