A new bunch of XP coins are out for week 2 of Chapter 2: Season 4 in Fortnite! While there's still no gold coins to be found, you've got some easy experience to receive by gathering up the nine total coins that can be found on the map. They are scattered around pretty well, so you'll likely want to grab a car or a helicopter to get to them more easily! Make sure to look for objects that are glowing blue to break open to find those blue coins. You'll also want to box in those purple coins because they explode all over the place making them hard to collect!
There's four green, three blue, and two purple XP coins to collect for the week two. They are in pretty normal spots, but some of the green coins are a bit harder to find due to their locations.
If you want to collect coins from past weeks, we have another post with All of the XP Coins from Season 4!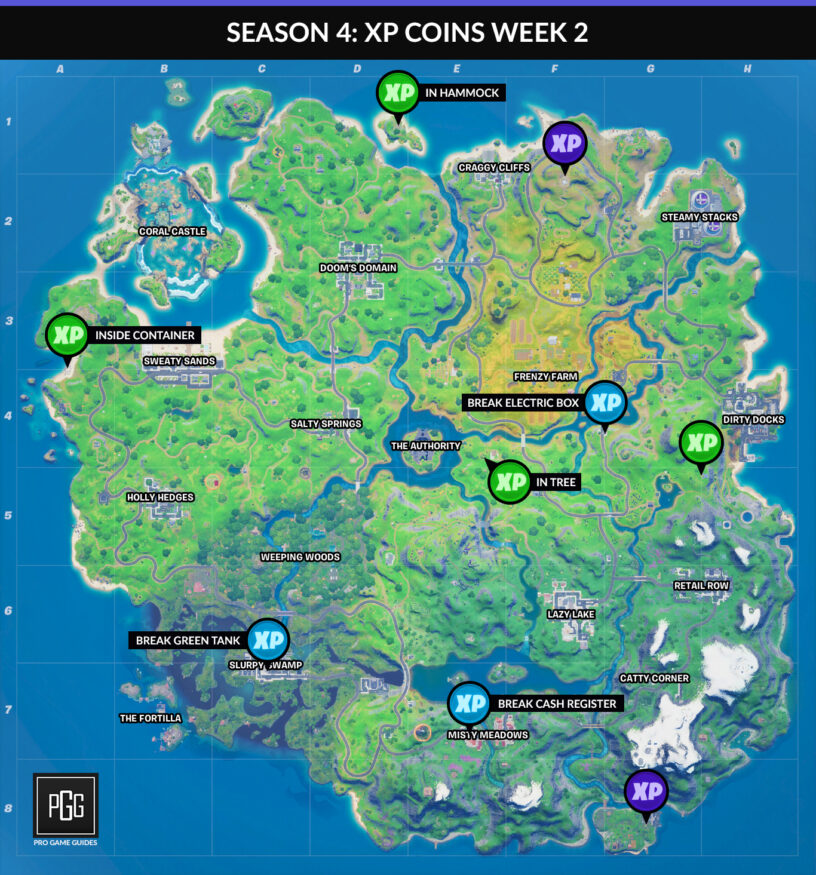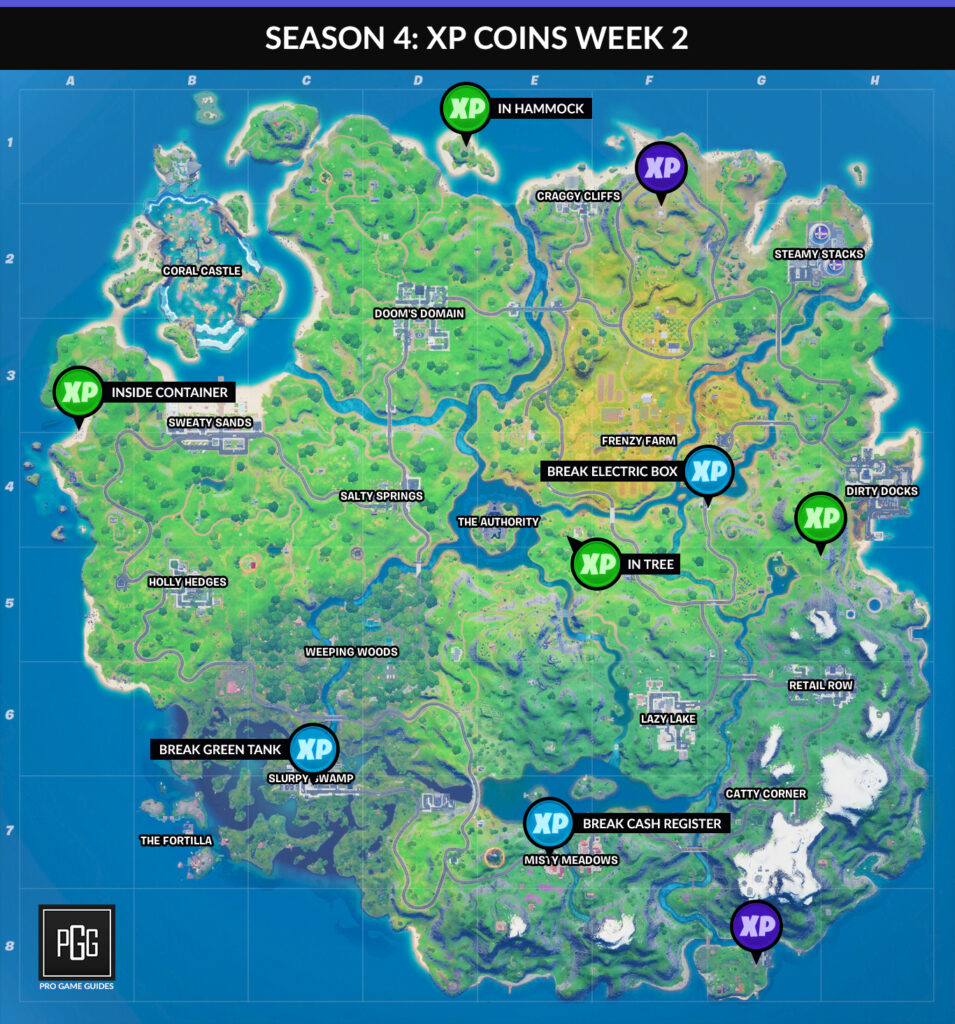 If you're having trouble locating any of the coins, you can find them in the video below!