You're going to want to jump on Fortnite and start completing the Star Wars Find the Force quests to claim all sorts of Star Wars goodies. Plus, you can find hidden gems all around the map while you play, including some Star Wars weapons only found in Republic Chests. There are specific spots on the map you'll need to head to loot these chests, but you'll have to be fast to claim them before your competitors. Here's where to find them!
Star Wars Republic Chests Locations in Fortnite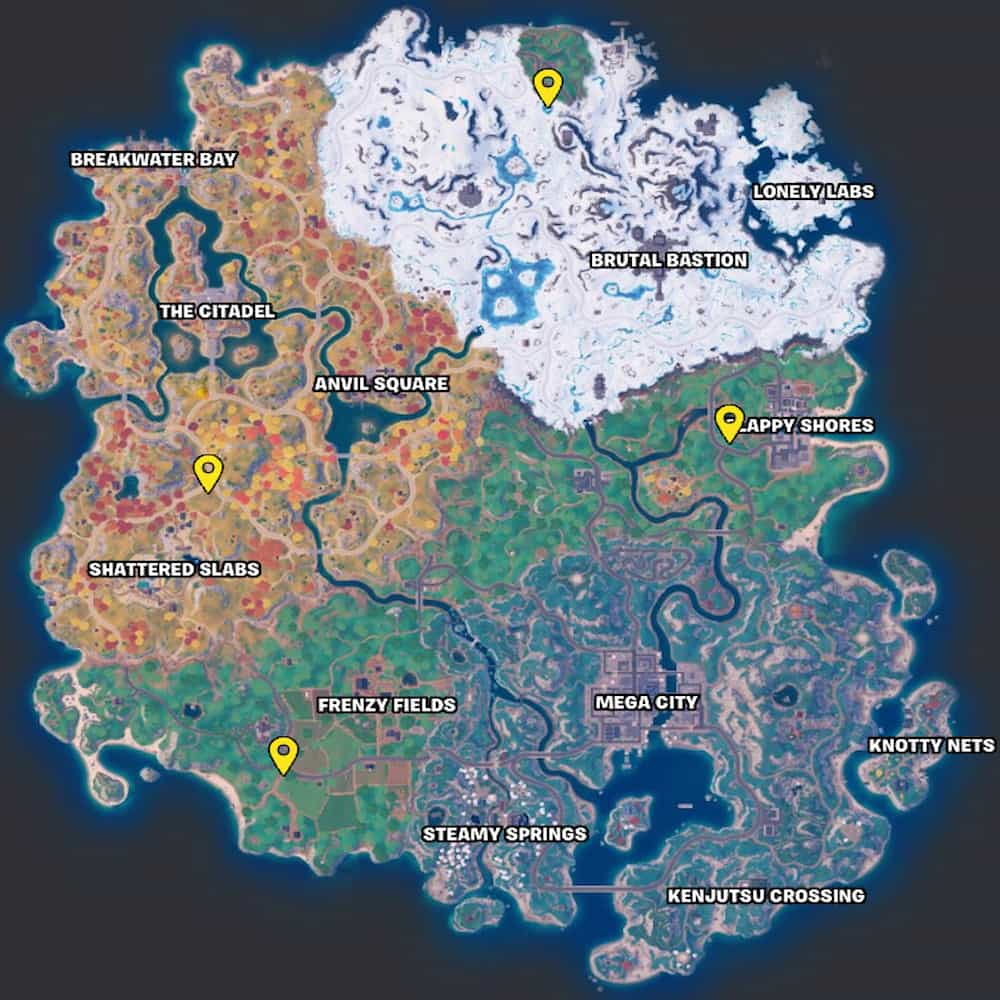 Republic Chests can be found in four different spots on the island, which are usually set up as little Star Wars-themed waystations. These areas become a hot drop whenever they are available, so depending on where your Battle Bus is headed, you'll want to drop to the closest one and ensure you do so quickly. Here's where to find them:
Northeast of Shattered Slabs
Southwest of Frenzy Fields
West of Slappy Shores
Northwest of Brutal Bastion
When you drop at these locations, you'll probably find two little huts there. There is usually a Republic chest in each hut, meaning only two players will be able to claim the loot in each location, except for up near Brutual Bastion, where you can sometimes find three chests.
The Republic chests are a must for completing your Find the Force challenges and often hold the DC-15 Blasters as well as shield, healing, and other essentials to surviving the match. Drop quickly to get first dibs, or loot up and track down the player who did to gear up with those handy Star Wars Blasters.
Looking for more Pro Game Guides Fortnite content? Check out our guides on How to launch Kinetic Ore in Fortnite or Where to get Star Wars Blasters and Lightsabers in Fortnite!