Visiting The Agency, Hayman, and Greasy Graves locations in a single match is one of the new challenges you'll be completing in the Fortnite Chapter 2 Season 2 Midas Mission. You will need to visit each one of these location in the same game to complete it. You will earn yourself 40,000 XP which should help you level up a bit more and get you close to completing your Battle Pass!
You'll find the following on this page:
Find more information about this mission in our Midas Challenges Guide.
Fortnite The Agency, Hayman, and Greasy Graves Locations Map
The Agency, Hayman, and Greasy Graves can be found at the following locations on the map: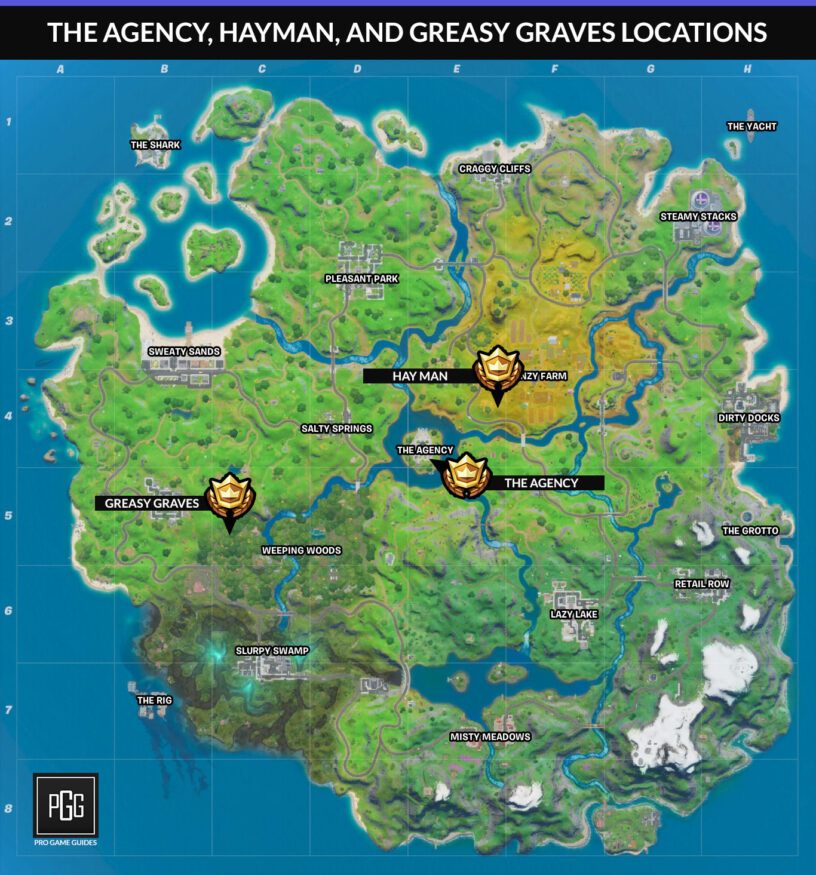 The Agency is a pretty obvious one to find since it is labeled on the map. However, the other two are landmark locations which need to be located by either knowing the map or running into them. You will know you are at the right location once you see the Landmark name pop up on the screen once you enter the area.
Fortnite The Agency Location
The Agency can be found smack dab in the middle of the map! Be careful, however, because if you're playing in a normal mode you might get shot at by Henchman while landing there.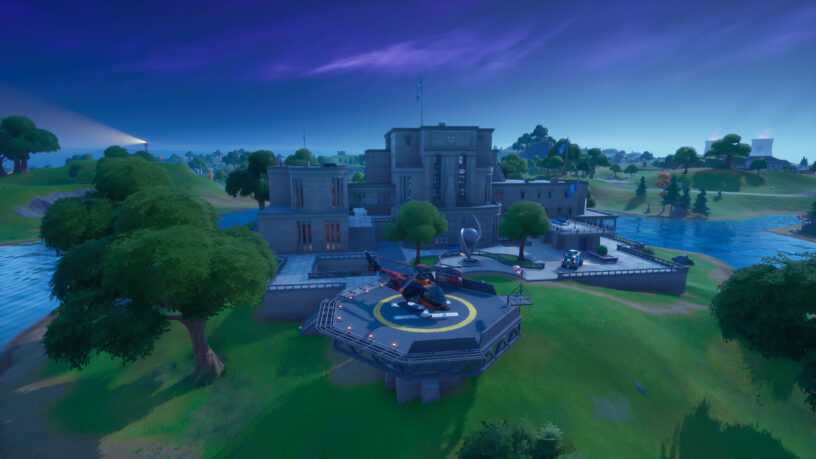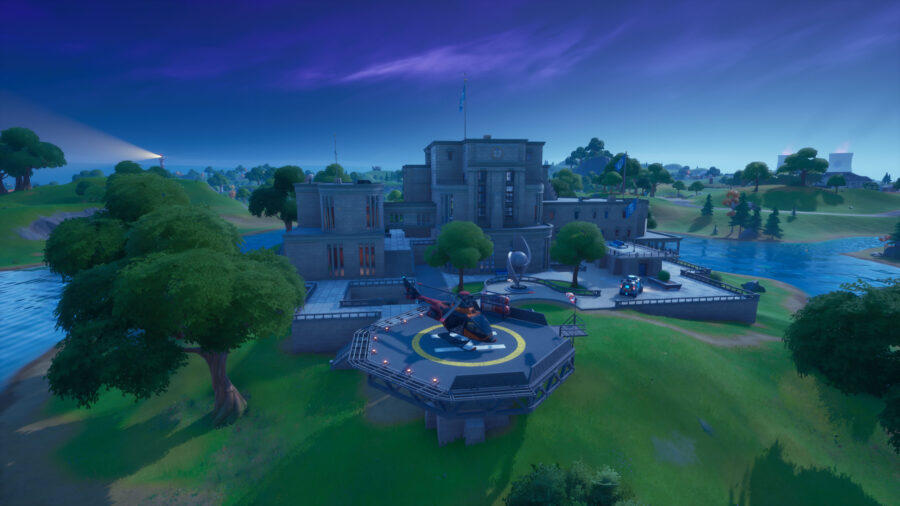 The map coordinate is E4, so just make sure to glide or take a Choppa to this location to complete this part of the challenge!
Fortnite Hayman Location
Hayman is a pretty famous landmark at this point because you'll often see it as you make your way into Frenzy Farms. He is just southwest of the farm and is a pretty large target so you shouldn't miss it.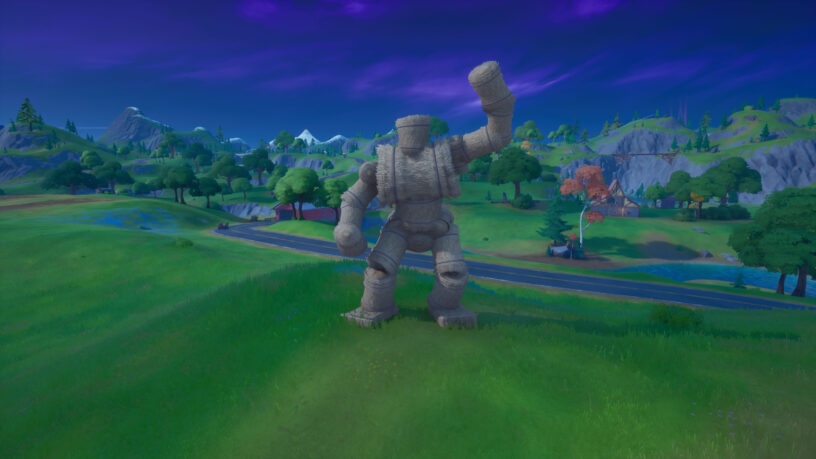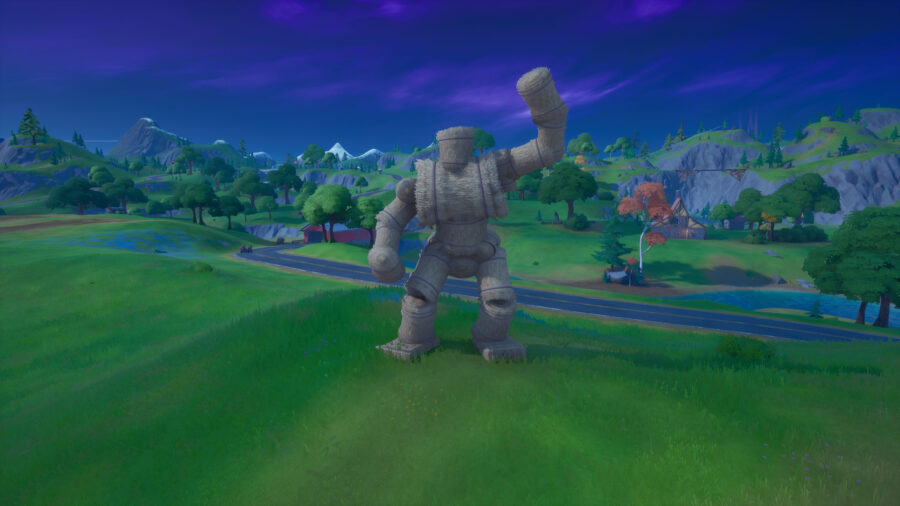 Hayman is also located at E4 which is similar to The Agency, but it's northeast of that area and really isn't too far away. If you get lucky, you can grab the Choppa that's at The Agency and take it over to the farm.
Fortnite Greasy Graves Location
Greasy Graves can be found in the northwestern part of Weeping Woods. If you weren't aware, there's been quite a bit of action in this area because of the Hidden Challenges that have been available.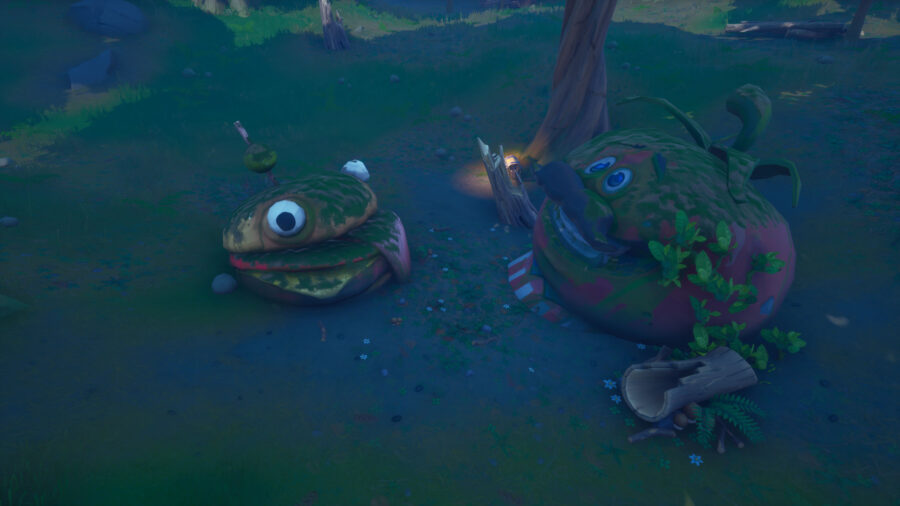 The Greasy Graves coordinates are C5 and can be found within the trees there. The mascot heads are pretty large, and you've likely come across them in the past.