In Fortnite Chapter 2 Season 7, one of the first Epic Quests available to us is given by Rick Sanchez. He instructs us to go to a Payphone (a new object you can interact with in Fortnite) and accept a Quest. This is a fairly straightforward task, but the payphones can be hard to find! In this guide, we explain the quick and easy way to complete this task.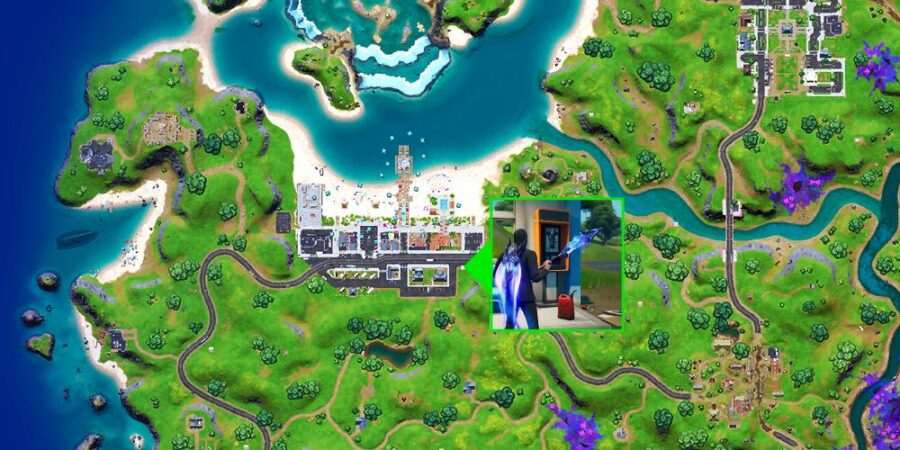 Related: How Much XP Is Needed for Each Level in Fortnite Chapter 2 Season 7? - Pro Game Guides
There are many payphones throughout the map, but we're zeroing in on the one in Believer Beach (formerly Sweaty Sands). In the southeastern corner of the town, you will find a Payphone at a bus stop. Approach the payphone to see the prompt to use it, show in the image below on the left. When you interact with it, the conversation radial will pop up, and you'll have the option to select one of multiple quests. An example of this is shown in the image below on the right.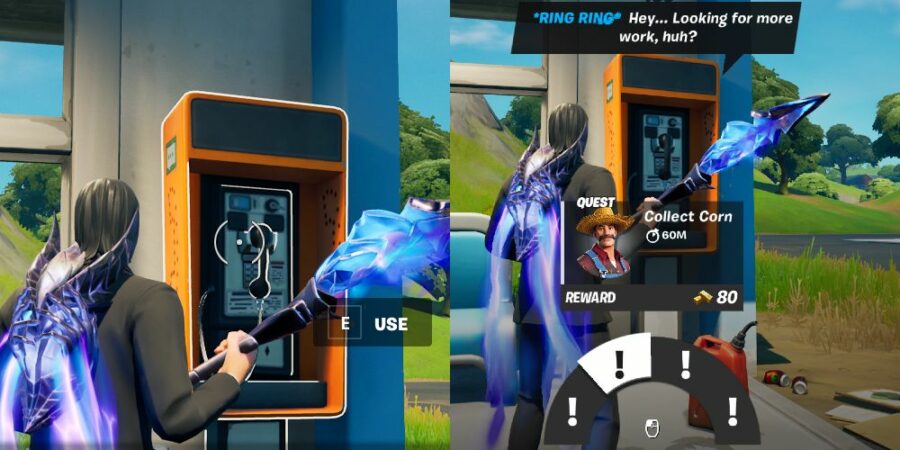 Once you have followed the instructions above, the quest will be marked as complete! You're not ready to move on to the next weekly Epic Quest!
Video Guide
If you'd like to use a video guide for this quest, watch the embedded video below!
Want to see the full guide for this week's Epic Quests? Take a look at our Chapter 2 Season 7 Week 1 Cheat Sheet to breeze through the quests!