Right at the start of Season 8, we saw a brand new game mechanic in Fortnite Battle Royale: The Sideways. In these areas of the map, we entire what appears to be an alternate dimension. It has limited visibility, lower gravity, and building is impossible (amongst a myriad of other changes).
One of the new NPCs for this season wants you to investigate the Sideways anomalies and go inside them. However, since it's a new mechanic, not everyone knows how to do this! Luckily, completing this quest is simply a matter of looking at the map.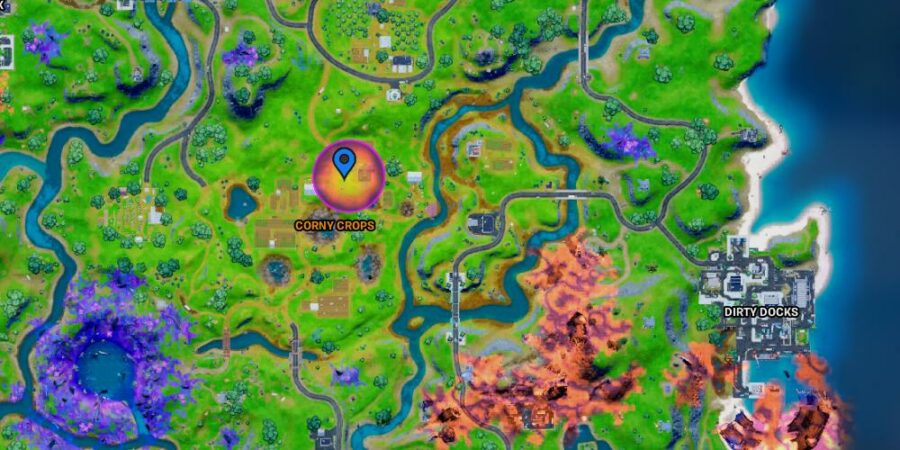 The Sideways is in a unique spot with every new match that you play. To find where it is in a particular match, look at the map and look for an area that looks like the circle in Corny Complex shown in the image above. This is where you'll find the Sideways Anomaly.
To enter The Sideways, you can simply walk or glide into it. There is no solid barrier for you to break through. When you approach the edge of The Sideways, you can easily walk into it and transition to the alternate universe. However, it should be noted that no one can see you inside the anomaly, and you can't see anyone outside the anomaly once you're inside!
Don't forget to check out our full Fortnite Chapter 2 Season 8 Guide, which covers all updates, mechanics, and features of Season 7!