In Fortnite Chapter 2 Season 7, we have several new weapons available to us. One of them is the Pulse Rifle, which is a IO tech weapon that uses Assault Rifle ammo. It's design for medium-range combat, has high accuracy, and low recoil, making it a magnificent weapon for players who like to keep a distance. The only problem is it difficult to find on the map. The guide below explains the easiest way to find one.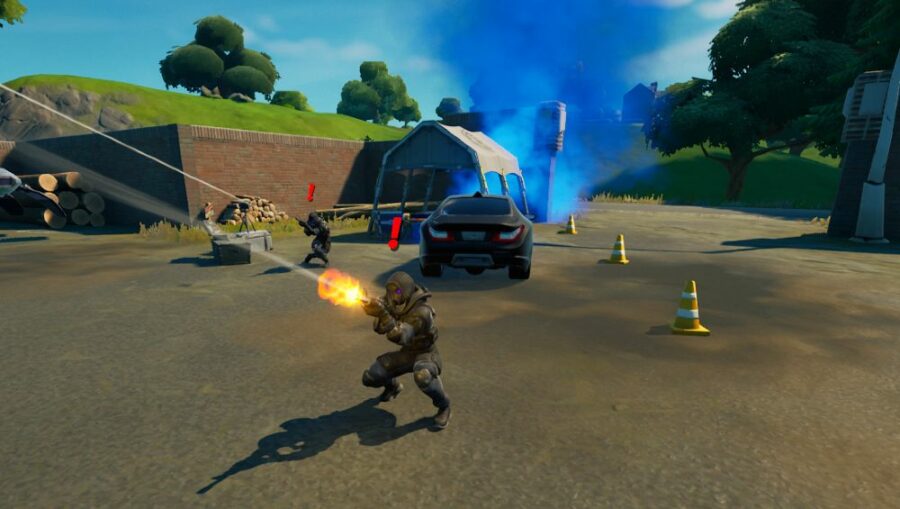 Related: How Much XP Is Needed for Each Level in Fortnite Chapter 2 Season 7? - Pro Game Guides
The IO Guards are the key to getting a Pulse Rifle. All IO Guards use a Pulse Rifle as their primary weapon and drop it when they're eliminated. Once they drop it, you're free to pick it up and use it. However, IO Guards are spread much more thinly across the map than they were in Chapter 2 Season 5. The easiest way to find them in Chapter 2 Season 7 is to follow the blue smoke that you see throughout the map. So far, there are four primary IO points, all of which are shown on the map below.
There is also a Mythic Pulse Rifle that is only dropped by Doctor Sloan, who is in the underground base at Corny Complex. If you eliminate her (which is no simple task!) then you can pick up her Mythic Pulse Rifle, which deals additional damage without sacrificing accuracy.
That's all there is to know about how to get a Pulse Rifle! Be sure to check out our Fortnite Homepage for all the latest news, guides, and content related to the game.
Don't forget to check out our full Fortnite Chapter 2 Season 7 Guide, which covers all updates, mechanics, and features of Season 7!