Feathers are new collectible items added to the base game in Fortnite Update V.19.20. The newly added item allows you to craft/unlock the various Haven Mask outfit from the game store. To get some feathers in Fortnite, you will need to jump inside any game mode and open any gold chest boxes of your choice, as they usually tend to spawn at a higher rate inside such chests.
Related: Where is NPC #23 Ronin in Fortnite Chapter 3 Season 1?
Do you need to equip the Haven Battle Pass Skin to collect feathers?
Despite popular opinion, you do not need to equip the Chapter 3 Season 1 Battle Pass skin "Haven" to collect feathers. However, you will need the skin to unlock the various Haven Masks and their mission.
Locating Feathers in Fortnite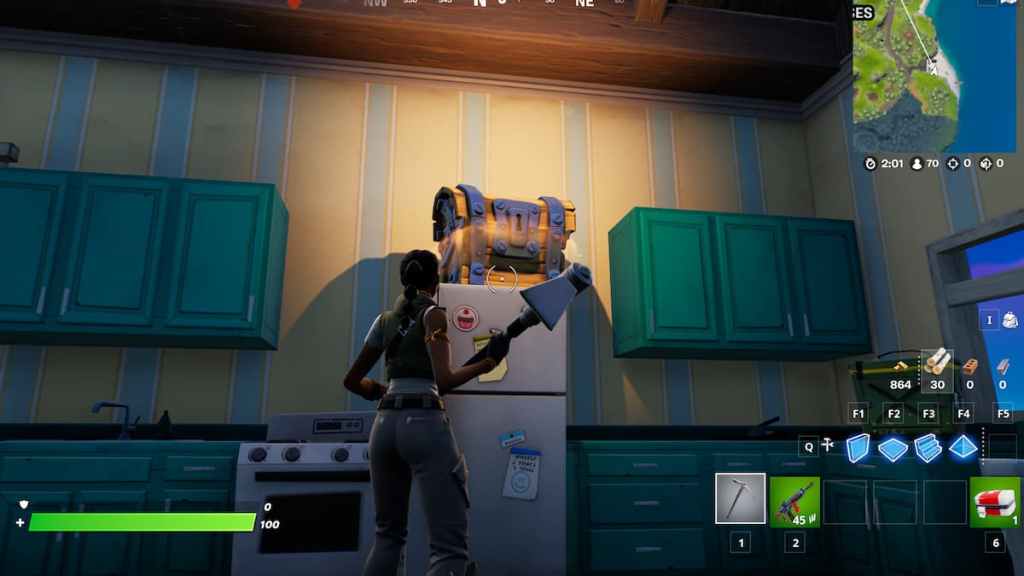 As mentioned earlier, there are no fixed locations to find feathers at, as they spawn inside chest boxes. So, the best way to collect some feathers in Fortnite is to jump inside any game and drop at landmarks with good loot like Covert Cavern, Tilted Towers, Condo Canyon, or Greasy Groove.
After landing at the prescribed landmarks, look for any chest in the surrounding area. You can easily locate a loot chest, using the chime/buzzing sound. Open a couple of chests, and you will find some feathers pretty soon. Also, you can check the number of feathers you have collected in the inventory under the currency section.
Remember, you can also collect feathers from eliminated enemies.
For more on Fortnite, check out How to find and defeat Gunnar in Fortnite Chapter 3? on Pro Game Guides.