With our last week of Epic Quests in Season 5, we're tasked with some of the easiest challenges to date. Most of them focus on making us interact with NPCs in some way. In this guide, we're going to explain the quickest and easiest way to drop in, gather intel, and be on your merry way through the rest of the match.
How to Get Intel From a Character | Fortnite | Week 15 Epic Quests
With this challenged, we only need to gather Intel from one NPC, and we selected one close to the middle of the map: Lexa! You can find her in Hunter's Haven. So when you load up a match, be sure to set your marker early and drop here to get it done before anyone else can stand in your way.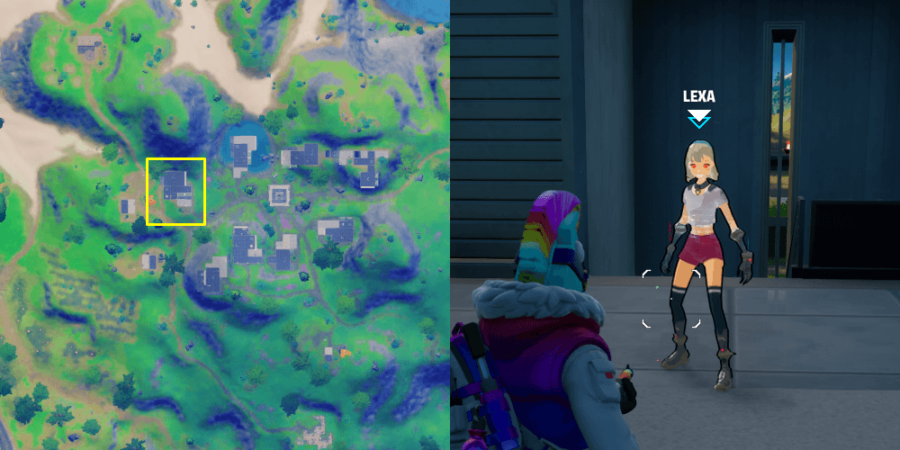 Related: How to Hire a Character | Fortnite | Week 15 Epic Quests
Lexa is located in the house farthest to the West in Hunter's Haven. You might know her as the NPC that used to sell the Storm Scout. You can see her location in the image above. Once you have reached Lexa, press the button on your controller to interact with her. It will pull up a radial with several options.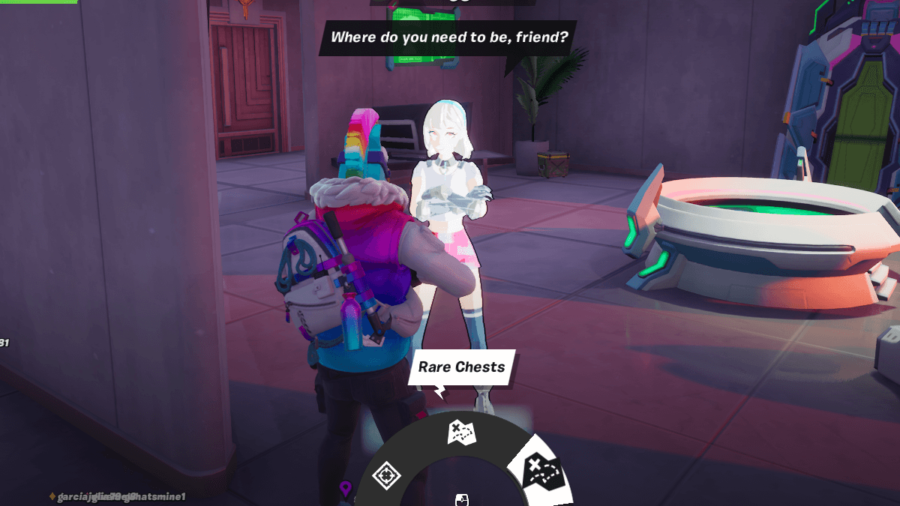 Lexa will offer intel on nearby Chests or, if applicable, nearby Rare Chests. You will need to select one of these, as shown in the image above. Once you do that, the challenge will be marked as complete in your log!
Did you know we have the entire list of all the challenges for Chapter 2 Season 5? It even includes guides for the tougher ones! You can check out the full list here.