Fortnite wasn't going to be left out during the Epic Games Mega Sale. Keeping in line with the several freebies that Epic Games is handing out during the event, loopers can now redeem the Volcanic Assassin Quest pack for free in Fortnite. The entire process isn't that difficult either. Here's what you need to do.
Related: How to call in an Air Strike at The Collider or The Fortress in Fortnite
How to claim the Volcanic Assassin Quest Pack for free in Fortnite
In order to claim this pack, all you need to do is log into Fortnite through the Epic Games Launcher as you normally would. Once you log into the game, make your way to the Fortnite item shop and scroll down to the bottom. You can claim the Volcanic Assassin Quest Pack from there. Once you've claimed the quest pack, you will receive new quests that are associated with this quest pack. The quests are as follows: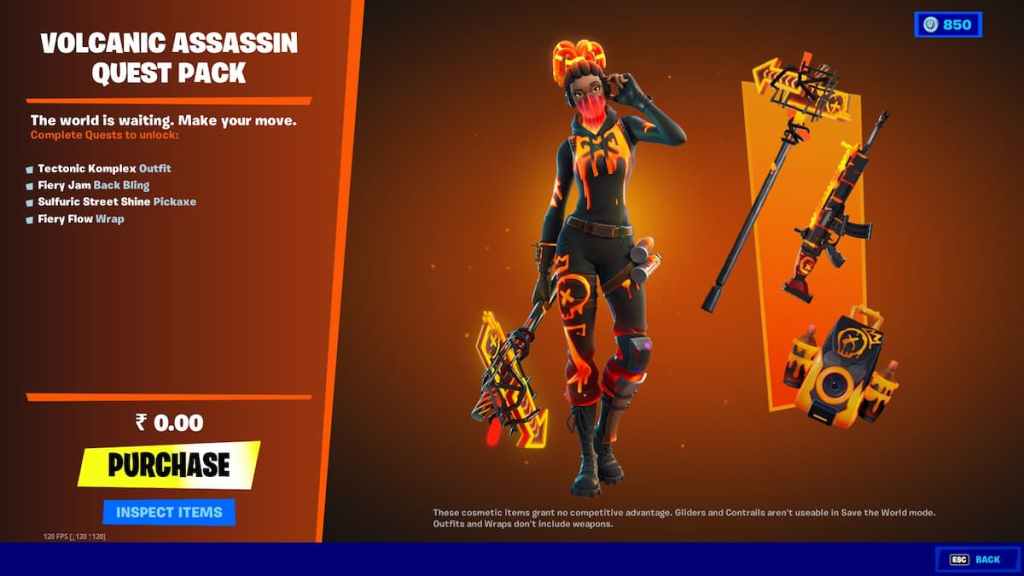 Once you've claimed the pack, you can complete these quests at your own pace. These quests aren't time bound, so they won't vanish once the current season comes to an end. However, you need to claim this pack before June 16 if you want it for free. The Volcanic Assassin Quest pack will be available in the Fortnite item shop at a later date, but it won't be available for free.
For more guides on Fortnite, check out How to get the Obi-Wan Kenobi outfit in Fortnite: Fortnite Obi-Wan Kenobi Cup on Pro Game Guides.