Fortnite has released an update that includes Thunder Spears and ODM Gear inspired by the popular anime series Attack on Titan. While these additions are sure to add excitement to gameplay, it can be challenging to locate them. So, we created this guide to help you get Thunder Spears in Fortnite.
Where to find Thunder Spears in Fortnite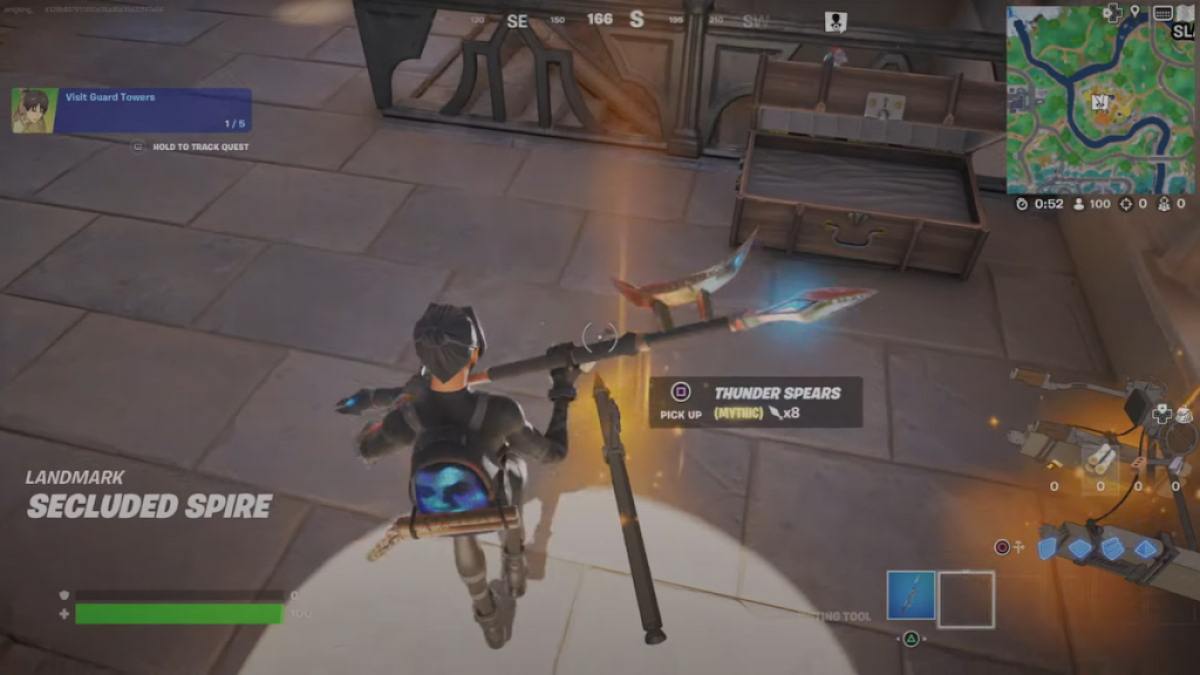 If you're on the hunt for Thunder Spears in Fortnite, there are a few places you can look to find them. Firstly, you can find them on the ground in various locations throughout the game. They can also be found in Chests, which are scattered throughout the map. You can also obtain them from Scout Regiment Footlockers. These arm-launched rockets are designed to penetrate armored structures, detonating to damage enemies on both sides. With their explosive power and ability to penetrate defenses, Thunder Spears are an excellent addition to your arsenal.
How to use Thunder Spears in Fortnite
If you've just got your hands on Thunder Spears in Fortnite, you may be wondering how to use them effectively. Here are the steps to use them:
To use Thunder Spears in Fortnite, you need to equip them in your inventory by pressing the E key.

Once you have Thunder Spears equipped, you can take aim by using your crosshairs.
To shoot an explosive spear, you need to press the left mouse button. The Thunder Spear will launch toward your target and detonate on impact, causing damage to both the enemy and any structures in the surrounding area.
Thunder Spears are powerful weapons, but they're also limited in supply. Use them strategically to take down your opponents or to break through enemy defenses.
Thunder Spears use Rockets as their ammo, and these can be quite challenging to obtain. Be sure to use your resources wisely, and consider stocking up on Rockets before engaging in battle to ensure that you're well-equipped to take on any situation that comes your way.
For more on Fortnite, come check out 10 Best PVP Fortnite Creative 2.0 Map Codes on Pro Game Guides.