With the new Fortnite update titled Most Wanted, Heat Levels were introduced. The normal way to level up is by eliminating opponents and opening vaults. As you level up you will gain buffs, but you will also be more visible to enemies on the map. The Burner Pay Phones can help you get the maximum Heat Level by sacrificing some gold bars. It can be quite difficult to find all of them because they are scattered across the map. We prepared a guide to help you use the Pay Phones and learn all of their locations.
Burner Pay Phone locations in Fortnite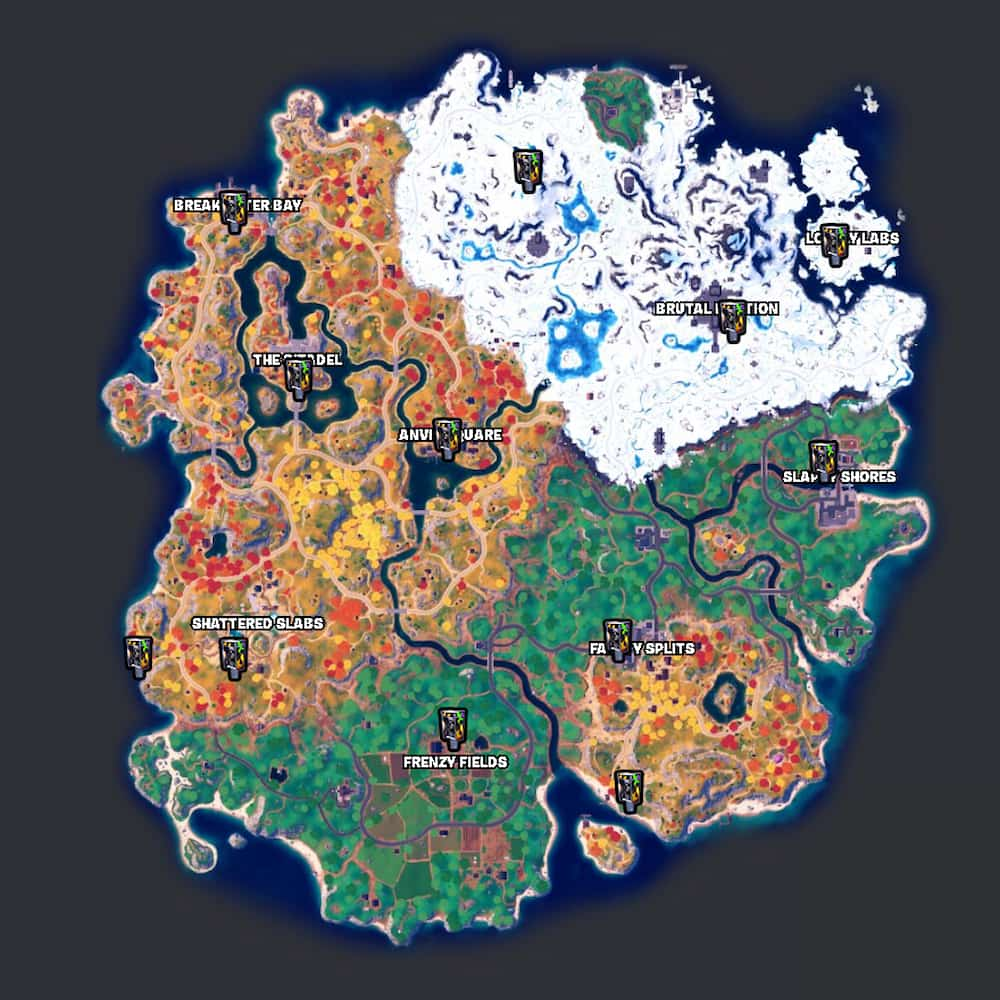 These are the locations where you can find Burner Pay Phones:
Slappy Shores
Anvil Square
Breakwater Bay
The Citadel
Brutal Bastion
Cold Cavern
Frenzy Fields
Humble Hamlet
Faulty Splits
Rocky Docs
Lonely Labs
Shattered Slabs
When you are approaching a Burner Pay Phone you will start to hear ringing. You can guide yourself in their direction by walking to the ringing noise. As you get closer, a telephone icon will appear on the mini-map.
Related: Fortnite v23.40 Patch Notes | Fortnite Chapter 4 Season 1 Updates & Patches
How to use Burner Pay Phones in Fortnite
Make your way to a Burner Pay Phone and interact by pressing E on PC, X on PlayStation and Y on Xbox. An option will appear to increase your Heat Level in exchange for 500 gold bars. Every increase using the Pay Phone will grant one Heat Level, the maximum being four Heat Levels. It can be used multiple times in a row, maxing out to 10 uses per Pay Phone. Do not forget to use your gold sparingly if needed elsewhere.
For more on Fortnite, come check out What does Team Heat mean in Fortnite? on Pro Game Guides.