With the introduction of Unreal Editor and Creative 2.0 in Fortnite, you'll get to experience several new maps with exciting game modes. Forest Guardian is one of these new maps added in Creative mode, and you need to know how to get into it. Here's how to play the Forest Guardian map in Fortnite Creative 2.0.
Fortnite Forest Guardian map code
Forest Guardian is one of the new maps added in Fortnite Creative 2.0, and it is a single-player mode where you face off against wild animals like wolves and boars. To play the Forest Guardian map, you need to enter the following code into the Island Code section in the Discover Tab. The Creative code for the Forest Guardian map is 0348-4483-3263.
Open Fortnite, and visit the Discovery Tab from where you can select different game modes
In the Discovery Tab, select the Island Code option
Enter the Islannd Code for Forest Guardian
Press Play to enter matchmaking
Related: 9 Best Unreal Editor Fortnite Creative Map Codes (UEFN)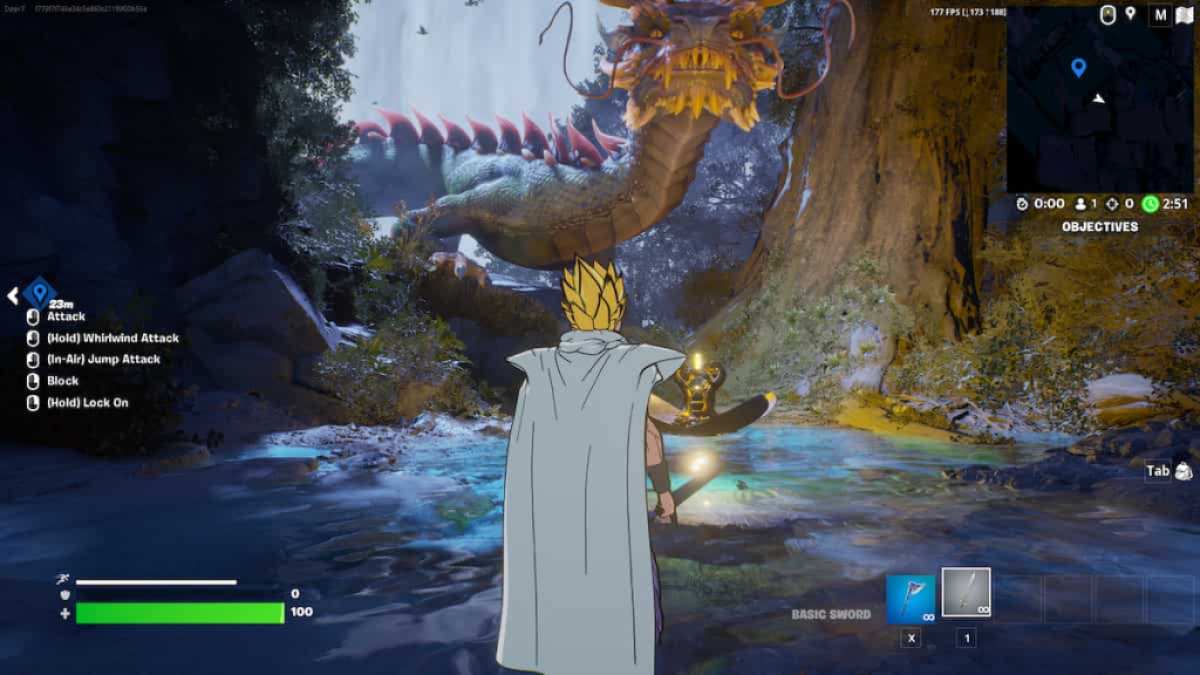 In Forest Guardian, the gameplay is quite linear, and you'll come across various wild beasts while exploring the map. There is a massive dragon that appears at the start of the game, and your objective is to reach the dragon's egg. However, the path is blocked by several wolves, and you'll need to fight them with the basic sword weapon. After defeating all the wolves, the egg opens up, and you can collect the coin from inside it. This is where the game ends, and you can expect more to come in Forest Guardian with upcoming updates.
For more on Fortnite, come check out How to turn on Visual Sound Effects in Fortnite on Pro Game Guides.