Fortnite is one of the best battle royale games due to its regular cycle of fresh content, as well as giving players the freedom to play the way they like and offering them fun events to compete for prizes. Fortnitemares is one of the best events in Fortnite, with its spooktastic decor, surprises erupting around the Island, and exclusive rewards for players to claim. These challenges may be tricky at times, but they always come with a treat in the end.
Where to find Candy in Fortnite
Fortnitemares' challenges almost always include something special with Candy, fitting to that Halloween theme. However, you can only find Candy in trick-or-treat Candy Buckets spread around the map in various locations. They are usually found in residential neighborhood areas or shops. This means they can be found in small random places on the map, including some gas stations as well, but here are some guaranteed spots you can find them:
Willow's Haunt - northwest of Reality Tree
Loot Lodge - the center of Loot Lake
Tilted Towers
Greasy Grove
Chrome Crossroads
Fort Jonesy
Cloudy Condos
Related: How to destroy haunted household furniture in Fortnite
How to throw Candy out of a car in Fortnite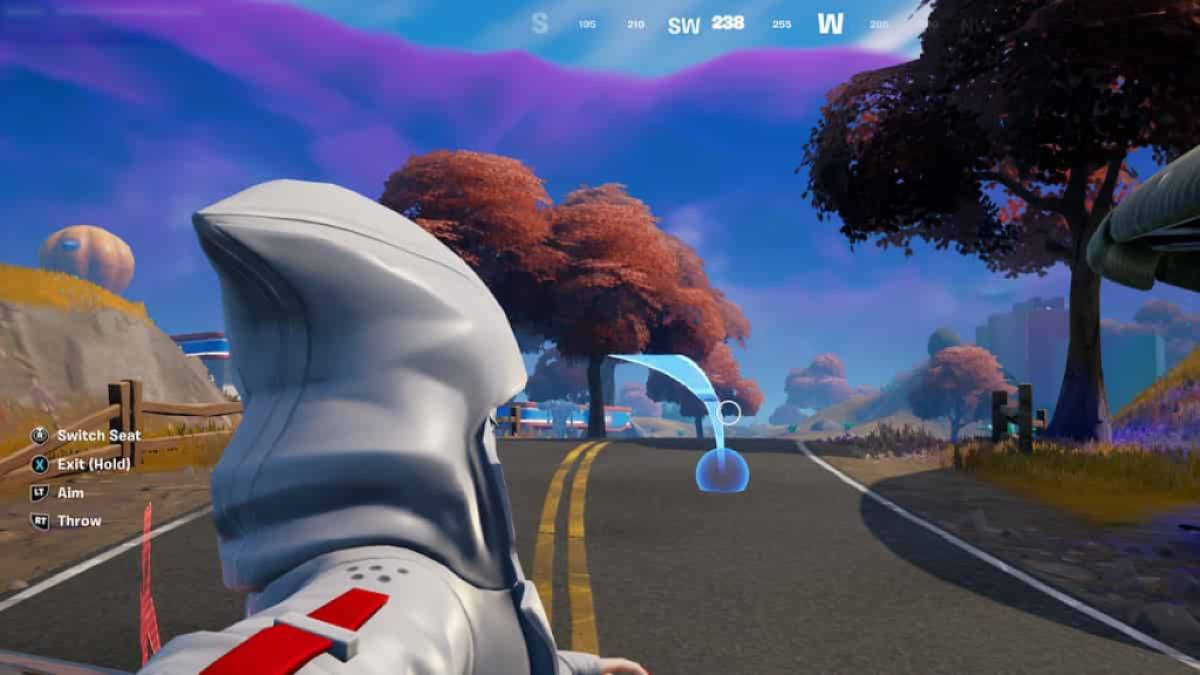 Once you have some Candy (be sure to have three), you will need to find a vehicle. Completing this challenge will be a piece of cake if you are in a duo or squad. Just have someone else drive the car while you aim and throw the Candy from the passenger seat or back seats. Although it's easier to complete with a team, you can achieve this challenge solo without any extra hassle simply by switching out of the driver's seat. You can follow these steps:
Have Candy equipped - Bumpers on Console or Mousewheel on PC
Switch seats to Passenger or Back Seat - Right Stick on Console or Left Control on PC
Aim your throw - Left Trigger on Console or M2 on PC
Throw the Candy - Right Trigger on Console and M1 on PC
Completing this challenge puts you closer to claiming the exclusive Fortnitemare rewards. There are plenty more challenges to complete, so get ready in that spooky festive spirit and check out our other guides to get them done quickly and efficiently.
Looking for more Pro Game Guides Fortnite content? Check out our guides on How to hunt Zombies or Zombie Chickens in Fortnite or How to acquire the Zero Point Pretzel effect in Fortnite!