Fortnite continues to be one of the best battle royale games due to its constantly evolving content and features, allowing players to enjoy the experience continuously over the years. From fresh skins and accessories to map changes and events, there is always something unique coming to the Island, such as the fan-favorite event, Fortnitemares.
Fortnitemares is one of the best events in Fortnite because it brings special rewards for players to win with challenges and a bunch of spooky surprises around the map. You can find trick-or-treat candy, Halloween decorations, and even some haunted locations and furniture.
Where to find haunted household furniture in Fortnite
Past Fortnitemares challenges had us destroying Halloween props and decorations, but this time it's a little bit different. Although the decorations may give off a spooky festive vibe, the haunted furniture it refers to is far more malicious. These are actual poltergeist-like items that you can find floating off the floor in specific haunted locations.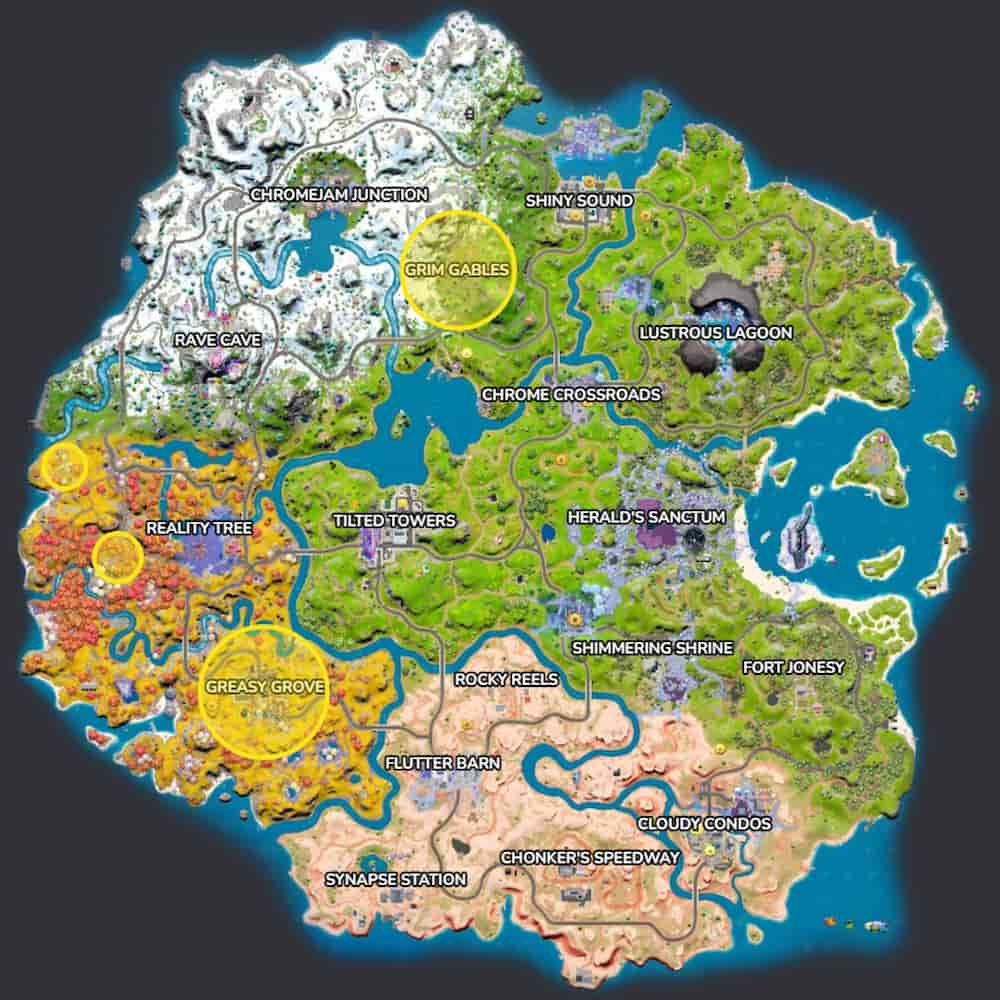 As the challenge suggests, these are household items, such as a table, a cabinet, or a couch, so they are located in residential buildings and neighborhood areas. The best places to look for them are the more haunted spots on the map:
Grim Gables
Willow's Haunt - northwest of Reality Tree
The Knowby Cabin - west of Reality Tree
Greasy Grove
Your best chance of finding multiple pieces of haunted furniture in one match is to land at Grim Gables or Greasy Grove since these are bigger locations with more options. However, these locations are also more dangerous to land. If you're looking for an easier spot to land to better your survival chances, you can hit up Willow's Haunt and Knowby Cabin.
How to destroy haunted furniture in Fortnite
Once you land at any of the above locations and find a piece of haunted furniture, you can destroy it in a few ways. You can hit it with your pickaxe until it breaks, or you can shoot it with your weapon. Hitting it with your pickaxe is usually the better option since you can save your ammo for any approaching enemies. You will want to be careful of zombies in some locations as well.
Spotting the haunted furniture is relatively easy, and once you destroy them, you will see the ghostly essence evaporate from them. When you complete this challenge, you can earn a special Fortnitemares trail that will match your other exciting rewards.
Looking for more Pro Game Guides Fortnite content? Check out our guides on All Fortnitemare Rewards and how to unlock them in Fortnite or How to find and beat the Inkquisitor in Fortnite!