Fortnite is one of the best battle royale games due to its constantly evolving content that continues to entertain its players, such as creative play and fun, unique events like Fortnitemares. Fortnitemares is one of the best events in Fortnite, allowing players to get in that spooky Halloween spirit and earn some fun rewards. It usually means some surprising additions to the Island, such as unique bosses to face.
Inkquisitor Boss Location in Fortnite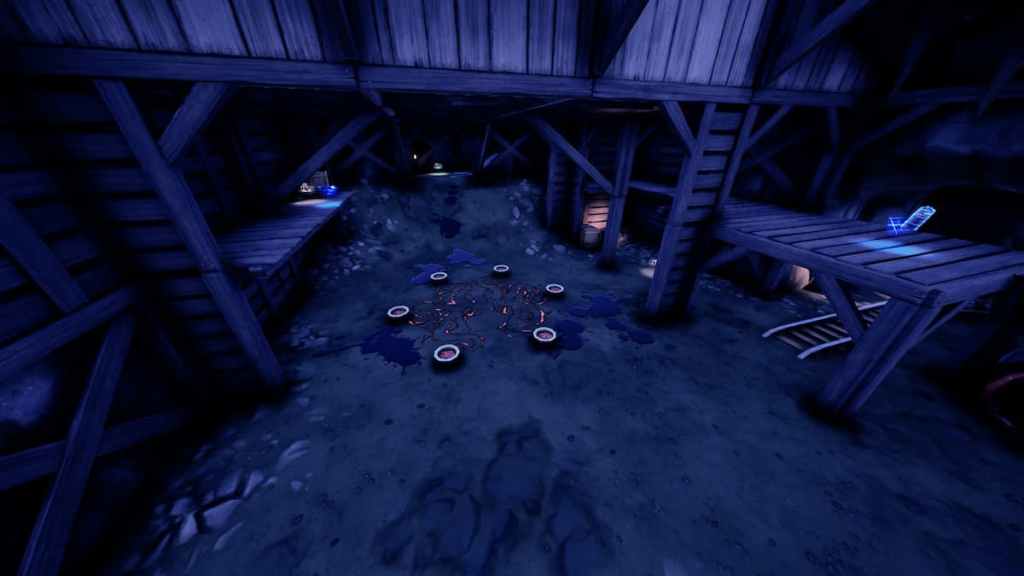 Grim Gables is a Halloween-themed named location on the map, located between Chromejam Junction and Shiny Sound. However, you will have to go to the very depths of the Grim Gables house for the Inkquisitor boss to spawn. If you can, land at the main house of Grim Gables and make your way to the lowest floor possible. You may have to break through the floor to get to the mine shaft and try to avoid the spawning Zombies as you do. Here you will see a marking carved on the ground surrounded by fires. The Inkquisitor will immediately spawn as the fires ignite around the carving.
Related: All Fortnitemare Rewards and how to unlock them in Fortnite
How to beat Inkquisitor, the Grim Gables Boss in Fortnitemares
The Inkquisitor, like most bosses, has a layer of shield and health. This means he can be quite the tank when it comes to defeating him. You will need to get rid of his shield to do some proper damage and defeat him. However, he can also do massive damage back at you with harmful projectiles, like fire, and other attacks with his SMG or Pumpkin Launcher that you will want to try and avoid. Try to keep moving as much as possible to avoid being hit by him.
Explosives are a great way to do big damage to him at once, so look for any Pumpkin Launchers, Goo Guns, or grenades before approaching him. It is also an excellent idea to make sure you are shielded and have the proper defenses before trying to fight him. Ultimately, the best way to take him down is to team up with friends in a duo or squad. This way, you can have twice the firepower, and even if he targets one person, you will have some backup.
What reward does the Inkquisitor drop?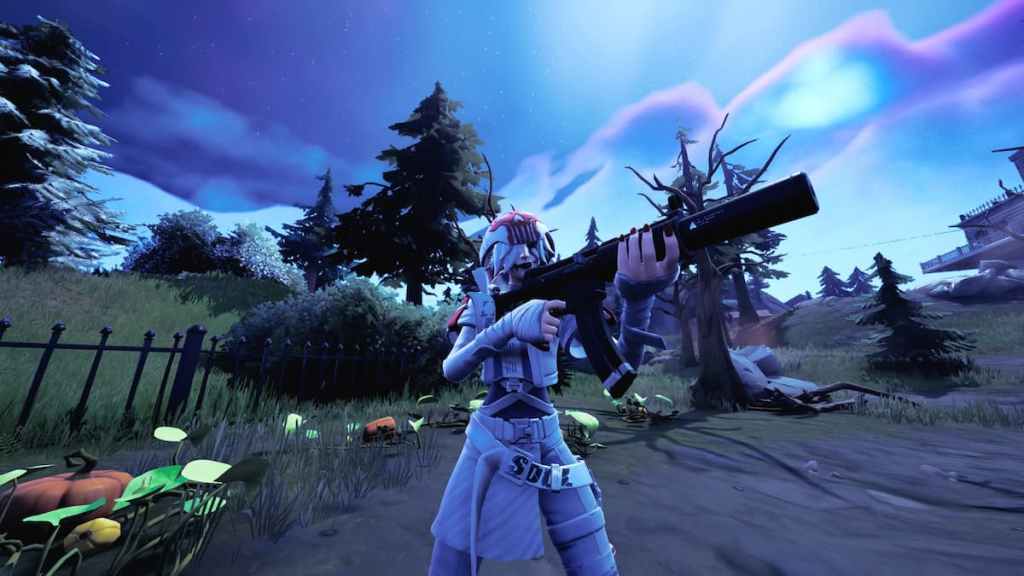 If you defeat the Inkquisitor you can claim his Inkquisitor's Mythic Suppressed SMG. Mythics are one of the very best rarities you can get in the game, with increased firepower and DPS. If you can get your hands on this Inkquisitor SMG, you have a deadly, quick-firing weapon that could win you that Victory Royale. He also has a chance to carry an Epic or Legendary Pumpkin Launcher that you will also be able to collect.
Bosses like this will continue popping up around the Island, especially during Fortnitemares. They can drop some amazing loot that will greatly benefit you as you strive to be the last player standing. Keep checking back to see when more exciting content is added to the game!
Looking for more Pro Game Guides Fortnite content? Check out our guides on How to get Howler Claws In Fortnite or How to Hit an opponent while Wolfscent is active in Fortnite!