The latest Fortnite Nightmares 2022 update brings a lot of new gameplay features and items to the base game. One among those is the newly added Howler Claws Mythic Item. Like every other Mythic Item, equipping Howler Claws allows players to gain unique abilities like slash, Wolfscent, and air slash. To get the fabled item in Fortnite, you need to perform a Ritual Emote in front of DJ Lyka at the Reality Falls POI located on the western part of the map.
Where is DJ Lyka in Fortnite?
DJ Lyka is one of the newly added NPC characters as a part of the Nightmares. As mentioned earlier, you can find her at the center of the Reality Falls landmark. Use the image below for the exact location of the position.
How to perform the Ritual Emote in Fortnite
After finding DJ Lyka, you need to perform the Ritual Emote. Stand in front of her on a platform and use the interaction button to start your dance ritual. Once you have completed the dance ritual, you will immediately get the Howler Claws and the headpiece.
All Howler Claws Abilities in Fortnite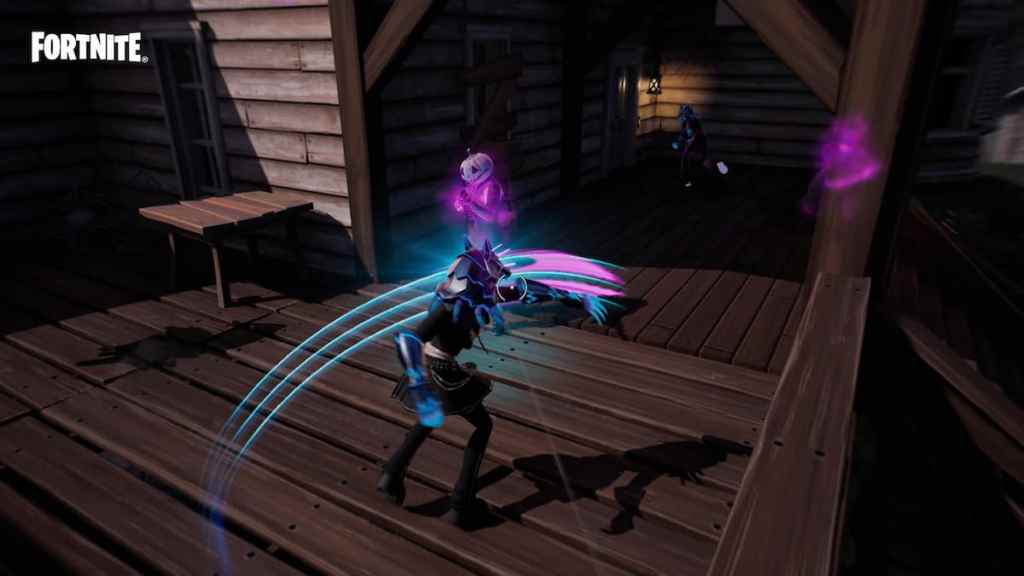 Once a player has equipped a Howler Claws, he will be able to use all the below abilities.
Wolfscent: Howl to activate this ability. Once activated, players can track down any players in their vicinity by applying a mark on them. If no players are available, the ability will go into a cooldown.
Slash: Use the Slash ability to perform a four-combo melee attack.
Air Slash: Use the Air Slash to perform a double jump that damages enemies upon landing on them.
For more on Fortnite, check out Where to throw a Launchpad at Flutter Barn or Shimmering Shine in Fortnite? or Where to find the Explosive Goo Gun in Fortnite? on Pro Game Guides.