Khaby Lame is the latest star to be featured in Fortnite's Icon series. The popular TikTok Star is well-known for his hilarious videos, in which he pokes fun at "life hacks" from other accounts. Epic Games gave an official sneak peek of the outfit ahead of Fortnite Chapter 4 Season 4 launch, and Khaby is now available as a playable character in the game. Here's how you can get the Khaby Lame skin in Fortnite.
How Do You Get Khaby Lame Skin in Fortnite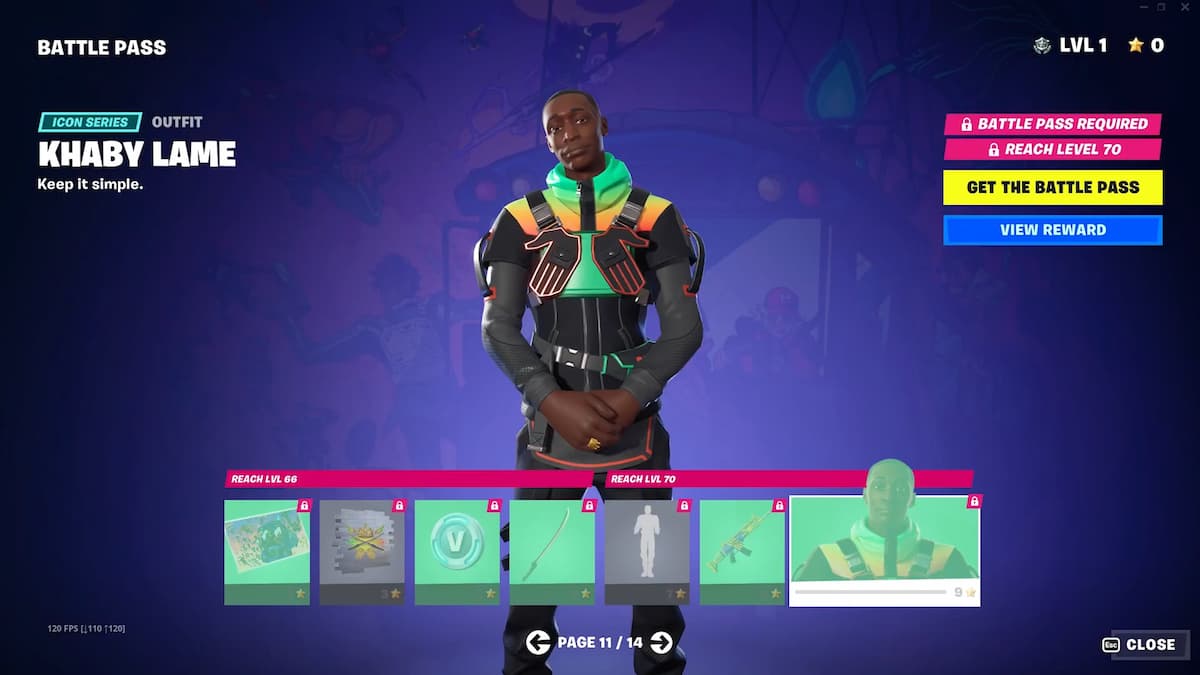 To unlock Khaby Lame in Fortnite, you need to reach Page 11, Level 70 on the Chapter 4 Season 4 battle pass. Once you're at level 70, you'll need to spend 9 stars to obtain the skin.
As always, you will need to buy the battle pass first in order to unlock the exclusive rewards. The Fortnite Battle Pass costs 950 V-Bucks, which is equivalent to $7.99 / £6.49. If you've finished all the tiers of the battle pass and saved your V-Bucks, you can buy the battle pass and get the Khaby Lame skin for free.
How To Earn Battle Pass Stars in Fortnite Chapter 4 Season 4
While there are several ways to earn battle pass stars in Fortnite, here are the fastest ways you can get them:
Complete challenges: Completing weekly challenges is the fastest way to get Battle Stars. Challenges can be accessed through the Battle Pass tab in the main menu.
Play matches: You can earn XP by playing matches, and gaining enough XP will level up the Battle Pass. Try to get as much XP as possible from matches.
Complete daily quests: Daily quests are updated every day and are a good way to earn battle pass stars. These are missions that are only valid for a day, so make sure to complete them before they expire.
Purchase tiers: Players can purchase tiers in the Battle Pass using V-Bucks to instantly unlock rewards and earn battle pass stars.
For more on Fortnite, check out Where to find Nitro Fang cars in Fortnite Chapter 4 Season 4 here at Pro Game Guides.