There are a lot of great skins and outfits in Fortnite, but very few are as iconic as Fishstick. This is one of the outfits that features some of the most styles, and has multiple different versions of it that have been in cosmetic packs and the item shop. While we have no idea where Fishstick came from in the Fortnite universe, we've always kind of wondered if there could be a female version in the works! Well, it is looking like a strong possibility based on the character showing up within a couple of Season 4's loading screens!
There's no official proof yet of whether or not the Princess Fishstick outfit will exist, but there's certainly some hard evidence if you look to the loading screens from Season 4! You can find the character in two different screens you can earn during the season: Carrying the Team and Storm Flight. One features the character admiring She-Hulk's strength, and the other one feature the princess getting launched away from Storm as she demonstrates some of her weather powers.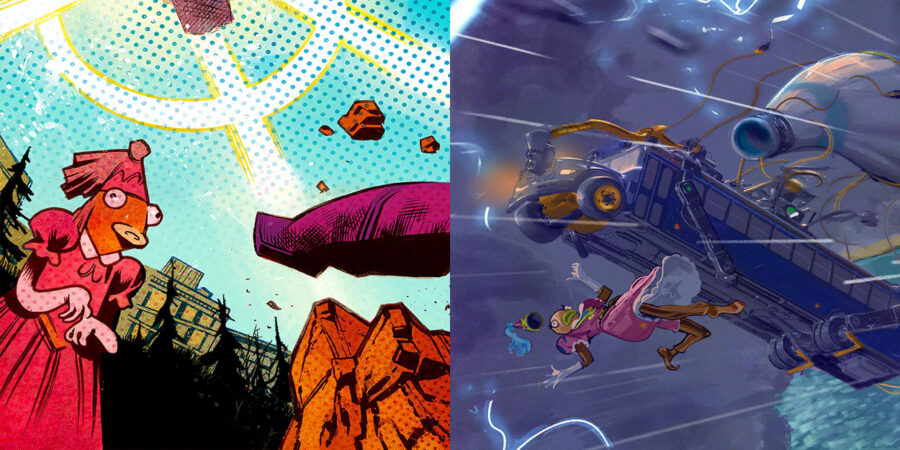 Is this going to be a style? I very much doubt it, I think they've likely given as many styles to Fishstick as they are going to at this point. They've already created a alternative skins based on the theme like Atlantean Fishstick, Triggerfish, Contract Giller, and Frozen Fishstick. Based on all of those outfits, you can expect that the Princess Fishstick will likely be a rare and cost you 1,200 V-Bucks. I would also expect at least a style or two, maybe the ability to remove the hat or change the color of the dress. We will just have to wait and see unfortunately, nothing has been confirmed yet, but there should be a patch coming up soon with some leaks that could answer the question for us!