There is word going 'round in the Fortnite Twitter community that Tilted Towers may make a return to the map in tonight's update to v18.30. This comes as a sudden shock to almost all players in Fortnite who are familiar with the location, which hasn't been seen since Chapter 1.
The rumor originates from some players noticing that the promo image for the game mode Late Game Arena's return shows Tilted Towers in the lower right corner. The image in question can be seen below.
Related: New Cosmetics for Fortnite Patch v18.10: Skins & Outfits, Wraps, Sprays, Pickaxes, Super Styles, and more!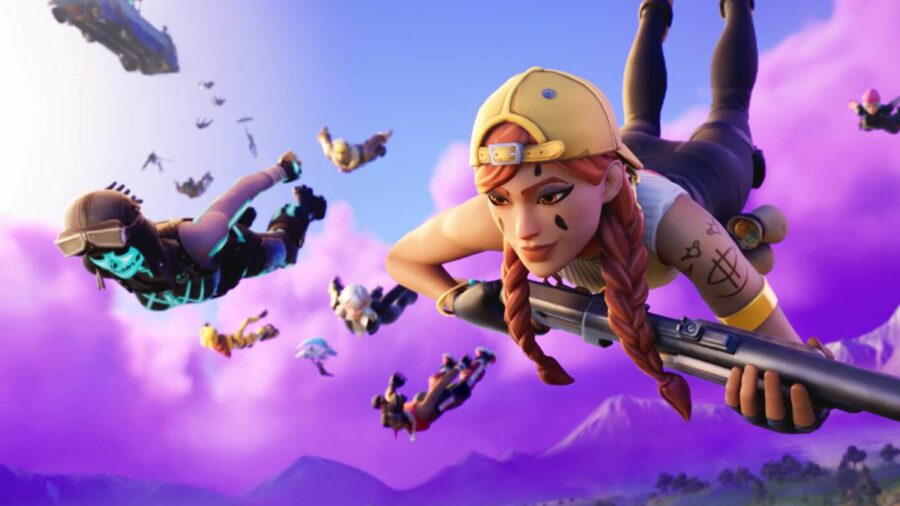 If you have been playing Fortnite since Chapter 1, you might remember Tilted Towers has one of the most popular drop points at the match's beginning. It was a favorite spot for many players, and many of those players were disappointed to see it go in Chapter 2.
There is a lot of speculation about what this teaser image might mean. Right now, players are trying to determine if it means it's coming when Late Game Arena returns (Oct. 1, 2021) or if it's coming in the update tomorrow morning (Sept. 28, 2021). If it comes back, there is also the question of whether it will be available on the Battle Royale island or only in the Late Game Arena game mode.
Either way, we're excited to see it return if it does!
Don't forget to check out our full Fortnite Chapter 2 Season 8 Guide, which covers all updates, mechanics, and features of Season 7!