Let's take a look at where to find the Rainbow Rentals, Beach Bus, and Lake Canoe Locations you need to dance at for some of the Overtime Challenges in Fortnite Chapter 2: Season 1! These aren't too hard to find, but you'll need to make your way around the map to find the spots!
Rainbow Rentals, Beach Bus, Lake Canoe Locations Map
You can go to all of these locations in one game, but it's probably a lot easier to just split it up and head to Rainbow Rentals in a game and then go to the other two in the second game. You could also just do three games so you can glide on over to each of them. Team Rumble makes it easier because you get a glider to use over and over.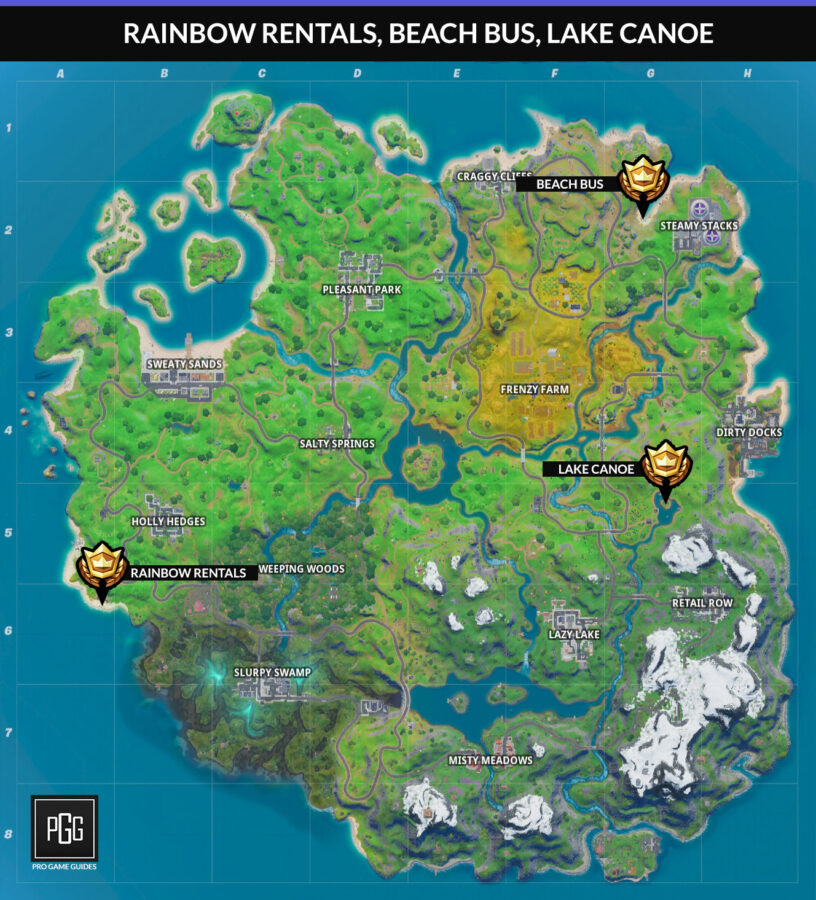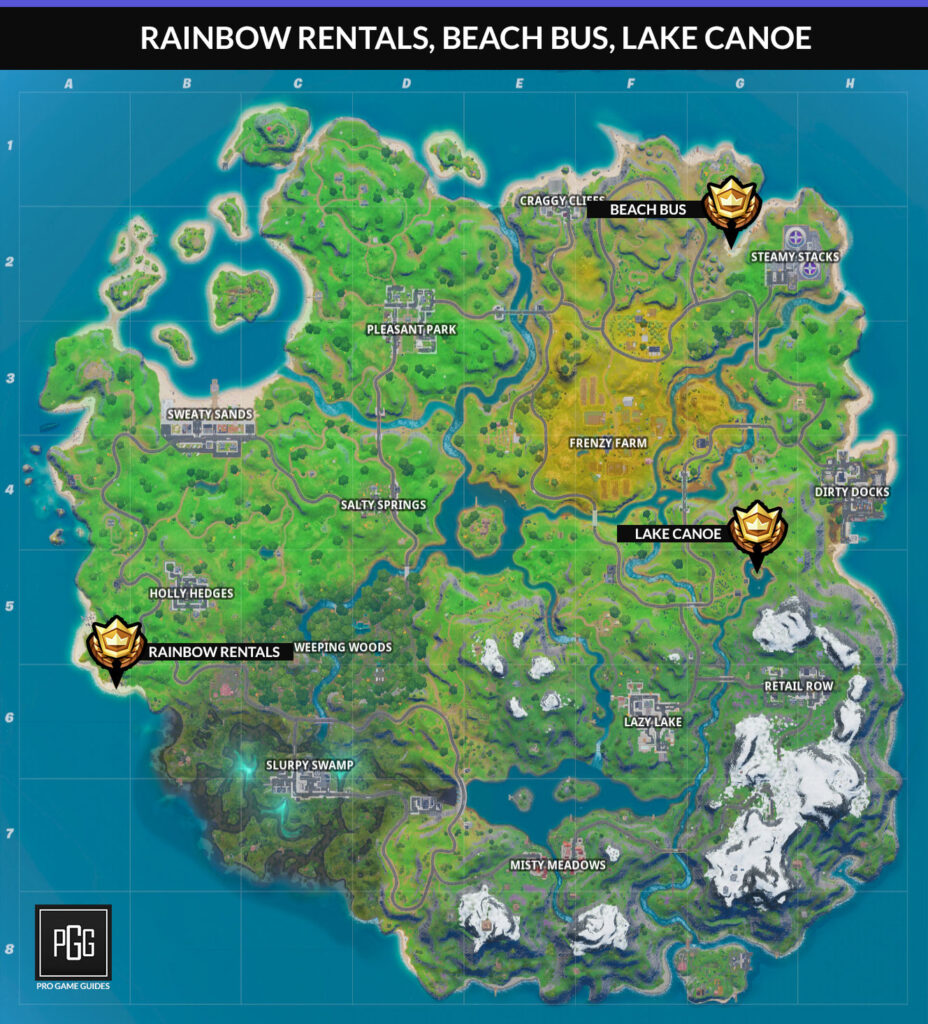 Rainbow Rentals
You can find Rainbow Rentals southwest of Holly Hedges!
Beach Bus
Beach Bus is found northeast of Steamy Stacks.
Lake Canoe
You'll find Lake Canoe to the west of Dirty Docks.
You can find more information about these challenges in our Season 11 Overtime Challenges Guide!
Video Guide
If you're having trouble finding any of these, check out this video: