It looks like rifts are going haywire and pulling in all sorts of things from other dimensions. We've had some recent updates to the Fortnite map, and one of those was the addition of Ant Manor. This is the Ant-Man themed location, and was code named dog house in the files. That's a pretty on the mark name for it, because it is literally a dog house with some ant tunnels and a dog dish with water in it!
If you're looking to find the Ant-Man POI, then you will want to head to Holly Hedges. It is just northeast of the area and right next to a little fishing pond location. It appears that this literally cut out of the earth and plopped into Fortnite's dimension.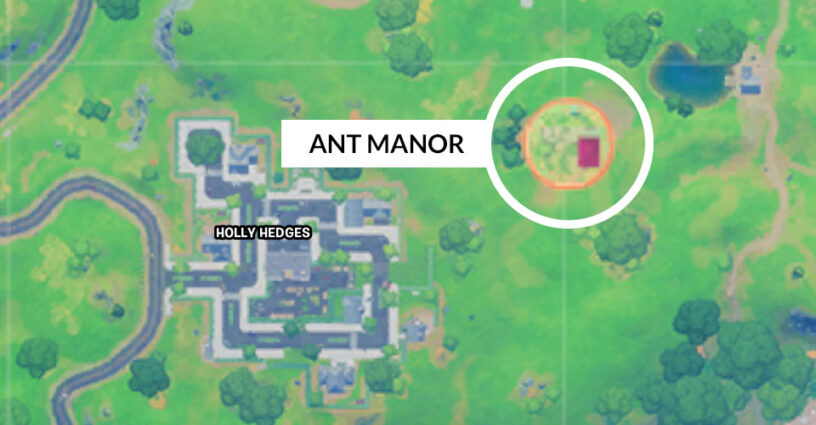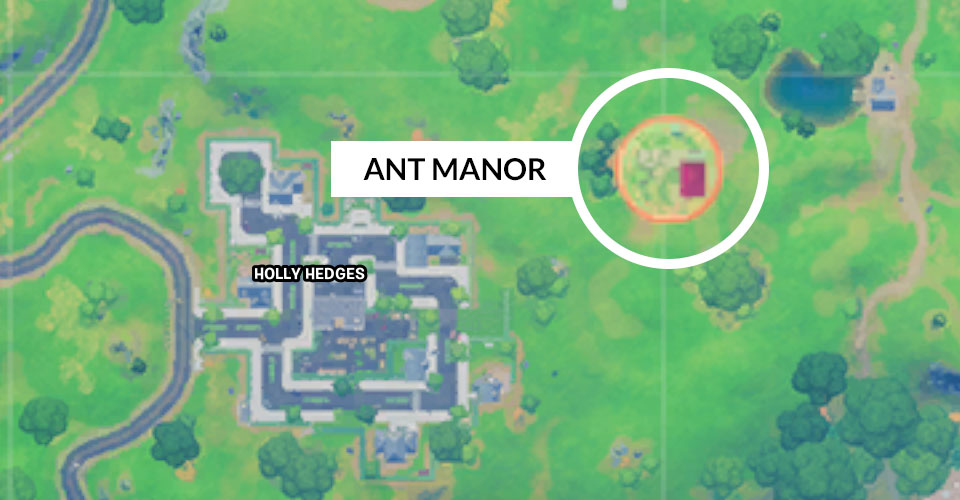 If you head to Ant-Man's domain, you will find a large dog house, dog dish, and a couple of holes that lead to some underground tunnels. You can find a chest in the water bowl, up high and inside of the dog house, and there's at least one possible spawn down in the tunnels. You can also enter the area from the underground via a couple of different holes in the dirt. From the location itself, you can investigate the tunnels by dropping in the hole on the outside or the one that has been dug out on the interior of the dog house!