In this week's epic challenge list, you're tasked with finding some of the most beautiful views on the map! It seems like this week, the developers really wanted to appreciate the entirety of the world they have provided for us. Let's check out where all these fascinating landmarks are located.
Where to Find Scenic Spot, Gorgeous Gorge, and Mount Kay | Fortnite | Week 12 Epic Quests
The problem with finding these landmarks is that they're not named on the map! Without a guide, the only way to find them is by your experience traveling across the map! Luckily, we're here to show you where you need to go to clear this challenge. If you want a video guide, you can find it at the bottom of this guide!
Related: Where to Destroy Inflatable Tubemen Llamas at Gas Stations | Fortnite | Week 12 Epic Quests - Pro Game Guides
Scenic Spot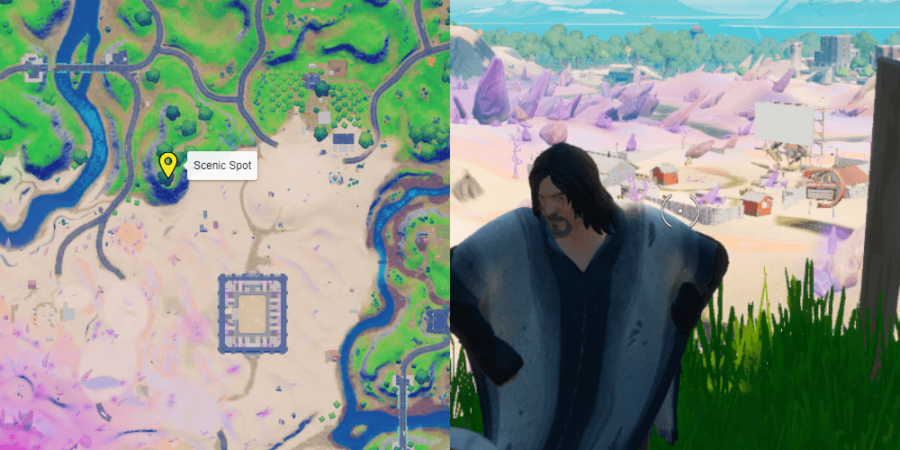 Scenic Spot is a popular landmark that has been on the map since the beginning of Fortnite Chapter 2! It is located west of The Orchard and Northwest of Colossal Coliseum. If you don't want to build your way up, you can access it by walking up the ramp from the northeast.
Gorgeous Gorge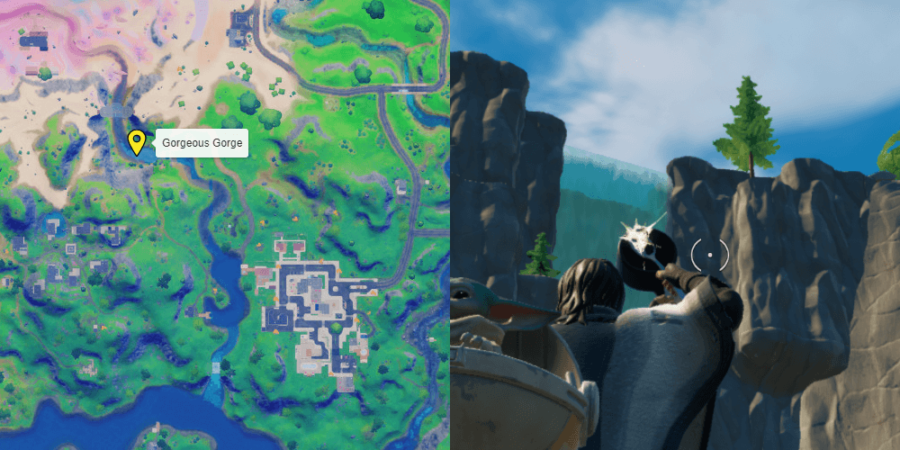 Gorgeous Gorge has also been on the map since the beginning of Chapter 2. This location is commonly referred to as a pit of death because you're an easy target from all angles above you. The gorge is northwest of Lazy Lake (you can follow the river straight to it) and just northeast of Hunter Haven.
Mount Kay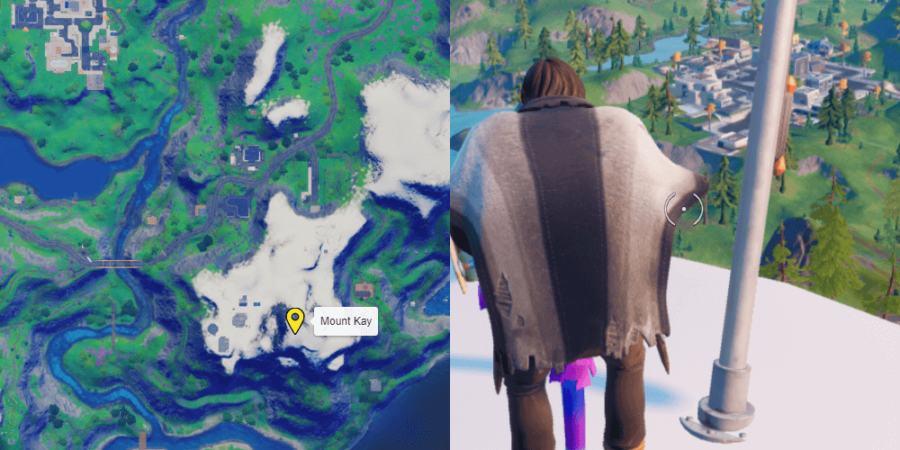 It turns out, all three of the locations to visit this week have been with us since the beginning of Chapter 2! Mount Kay is the highest point on the map. You can find it on the southwest corner, just south of Catty Corner. The best way to access the peak is to drop in from above, but there is a path to scale it from the north side.
Once you have visited these three locations, you'll be done with the challenge! Did you level up your character or your appreciation for nature?
Video Guide
The full list of challenges - we have information on - is available here, at our Fortnite Chapter 2: Season 5 Guide – Challenges & Information article!