If you've just gotten to the Storm outfit in your Season 4 Battle Pass then you are no doubt attempting to complete her challenges. They are mostly pretty self-explanatory, but one that might be confusing is locating the middle of the storm where you need to use your emote to complete the challenge and obtain the Storm Cloak! Well, we'll help you find where you need to go in this quick guide.
Where is the Eye of the Storm?
To find the eye of the storm in Fortnite, you will need to go to the middle of a storm circle and locate a purple icon that can be found there. The eye is always dead-center of each circle, and can be found within any circle that appears on the map. The larger the circle size, the harder it will be to find. The best way to do locate the eye is to head into Team Rumble because you get a small storm and a dotted line that you can follow right to the center!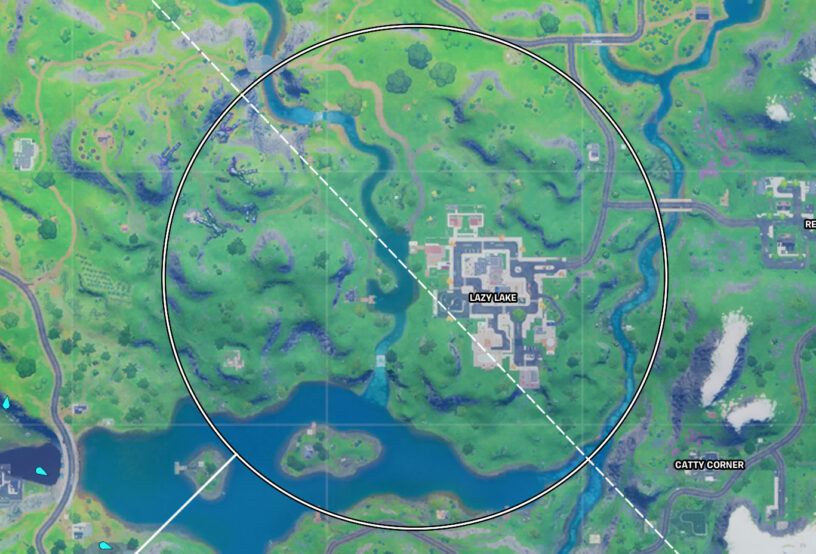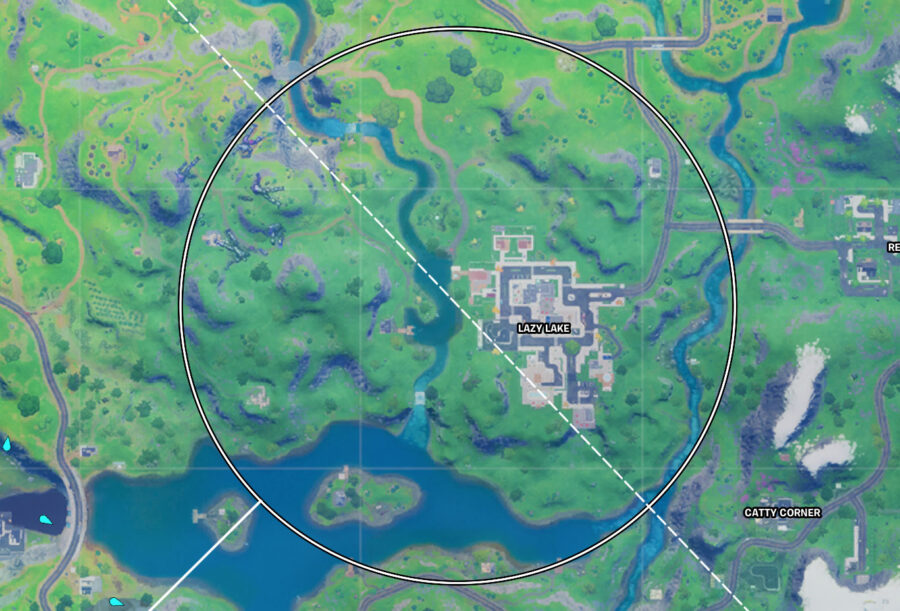 You will know you have located the eye when you see a large purple icon with a lightning bolt in the middle of it. This has been used in the past, there's been challenges where you need to locate the center of the storm previously, but they don't come back too often. If you're looking to complete those Storm Challenges, then you'll just need to use your emote at the icon and you will complete the task and gain the Storm Cloak back bling.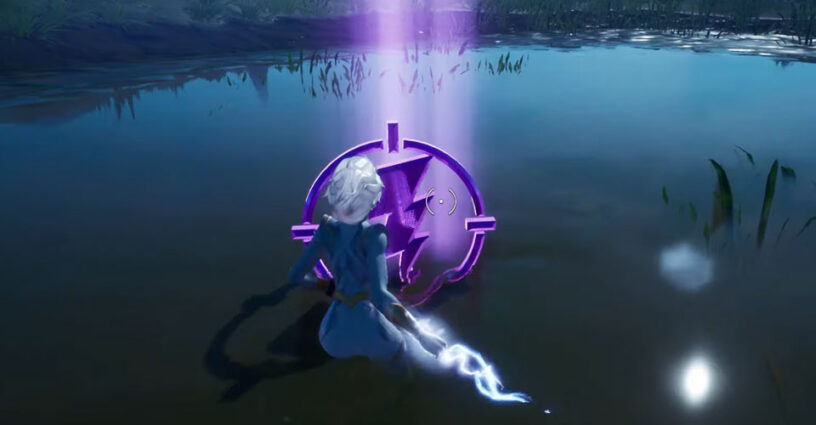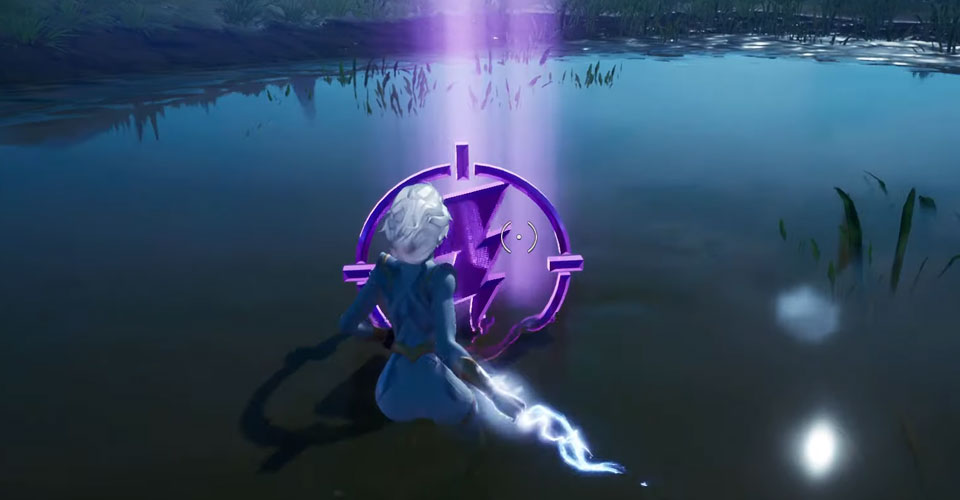 We'll see if Epic has more in store for eyes of the storm in future challenges, but it's likely going to be a one-off thing. Your next step in the process with Storm will be to obtain the Punk style for her, but that requires you to complete 10 challenges from week 3 or 4 which as of this writing aren't released yet!