Landmarks are a bit different than named locations on the Fortnite map. You won't really know you're in a spot until you enter it and the name of it pops up on your screen. So, if you're trying to find the location of Gorgeous Gorge, you might not know where to start looking. Well, we've got the exact spot you need to go if you're looking to complete your Aquaman challenge!
Where is Gorgeous Gorge?
You will find Gorgeous Gorge pretty much right in the middle of the map. It's southeast of The Authority and northwest of Lazy Lake. It's an unnamed area, but the location is pretty obvious if you fly by it. You'll see a large enclosed bridge that connects the large hills together. There's also a huge waterfall that dumps into the gorge area.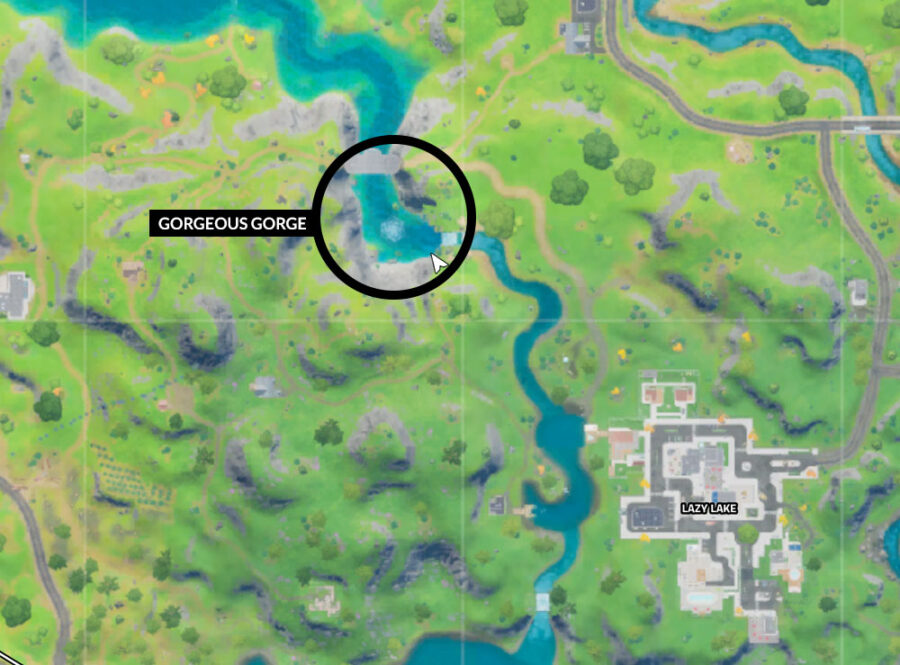 You don't have to go into the water below to get credit for being in the area. If you land near the waterfall at the top, this counts as being at Gorgeous Gorge. The area is rather large, so don't feel like you need to dive into the depths below to find it.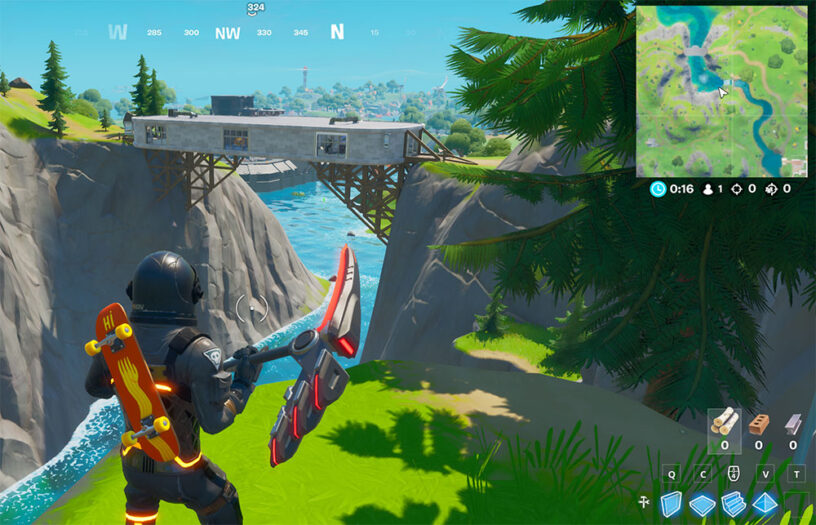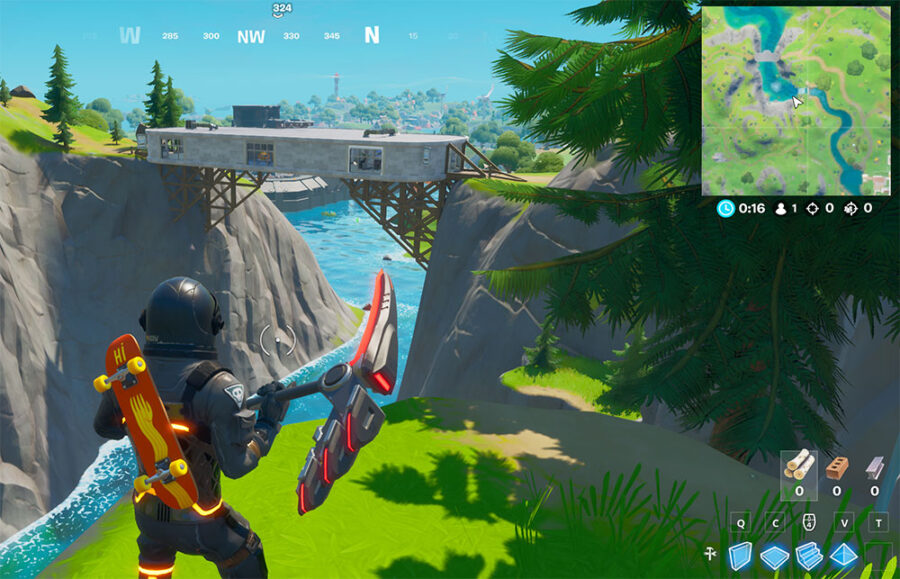 Why are people looking for Gorgeous Gorge?
Well, once you obtain your Aquaman skin via the Aquaman Challenges, you will be tasked with one final quest which will unlock the Arthur Curry style for it.
The challenge is that you need to dive over the waterfall while wearing the Aquaman skin. So, just make sure you have that equipped when you enter the game. Land at the top of Gorgeous Gorge, jump in the river, and then dive over the falls to complete the challenge and earn the style!