Thor's hammer has been dropped on the map and it has made quite the impact by leaving a huge crater that you can head to. If you want to prove your worth and get Mjolnir, you will need to find the location of the crater and hoist the hammer from its resting place!
To find Mjolnir in Fortnite, you will need to go south of Salty Springs and locate the large crater that has been made by the extremely heavy hammer. Mjolnir is right in the middle of the crater, which is at the C5 map coordinate.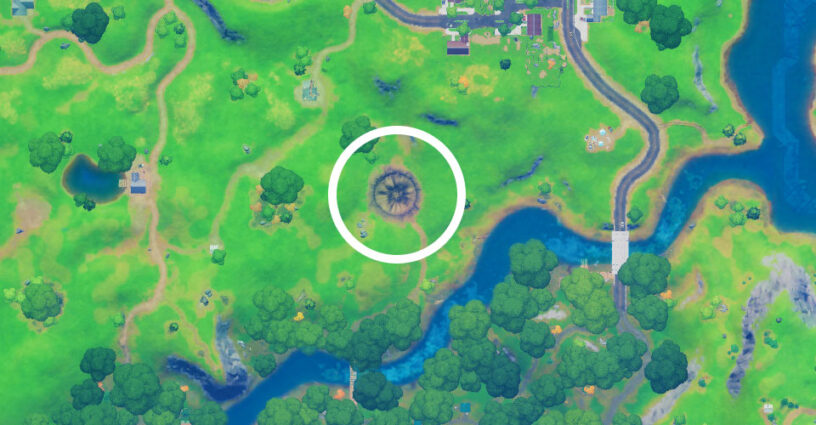 If you've reached level 8 on your Battle Pass, you will need to prove your worth. This just requires you to head to the location shown above and grab the hammer of Thor. Once you have obtained it, your pickaxe will turn into Mjolnir and you will now be able to equip it in your locker! That also completes the Mjolnir Awakening Challenge, which is the start of your quest to obtaining all of the new cosmetics in this season!
If you're looking for more details on the rest of the Battle Pass, be sure to check out our Fortnite Chapter 2 Season 4 Guide!