A new patch has just dropped; that's right, v15.20 is finally here, after a month since the last update. Many things have already been leaked, and without a doubt, there are more surprises to come. We know that Zero Point is very heavily based on the Bounty Hunter theme, and of course, the Predator is one of the deadliest and the best. The creature is known to tussle with any kind of prey, and that includes the dreaded Alien.
Where is Predators Crashed Ship in Fortnite?
To find the Predators Crashed Ship in Fortnite, you need to head to the northeastern part of the map, to the area known as Stealthy Stronghold. Break yourself into this location to find the Predators ship. It's an extreme suspicion that the Mystery Battle Pass Skin is going to be Predator.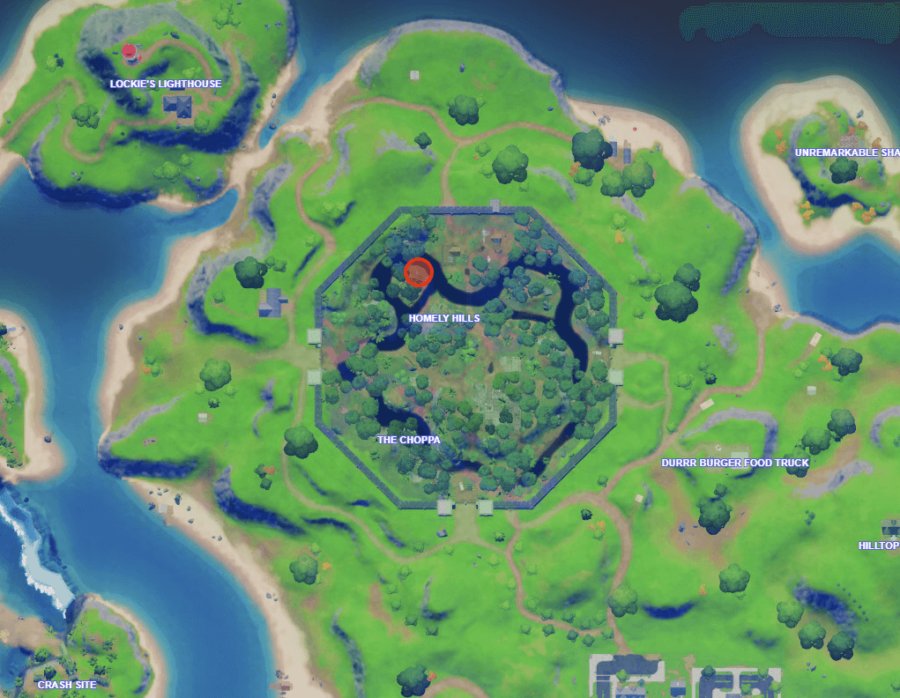 It's not hard to find when you are in the Stealthy Stronghold POI; just head to the northwest area, and next to some trees is the ship, and if you ask us, it's the perfect place for the Predator to land! It suits the bounty hunter to a tee. This POI hasn't been used that often, but we guess that's going to change very quickly, especially with the Predator challenges that will be kicking off in the coming weeks.
To see all the leaks that came from v15.20, head on over to our Leaked Skins page and see what will be coming in the future.