A new map has arrived in Fortnite Chapter 3 Season 1 with 12 unique POIs, and players will need to know how to locate each one to get that victory royale. Rocky Reels is one of the new POIs added to the game inspired by the fan-favorite Risky Reels location.
The Rocky Reels POI is located on the southern side of the map. For reference, players will need to jump between Greasy Grove and The Joneses to land at this location. The orange-tinted rocky terrain makes this location stand out from others, but landing here can be risky.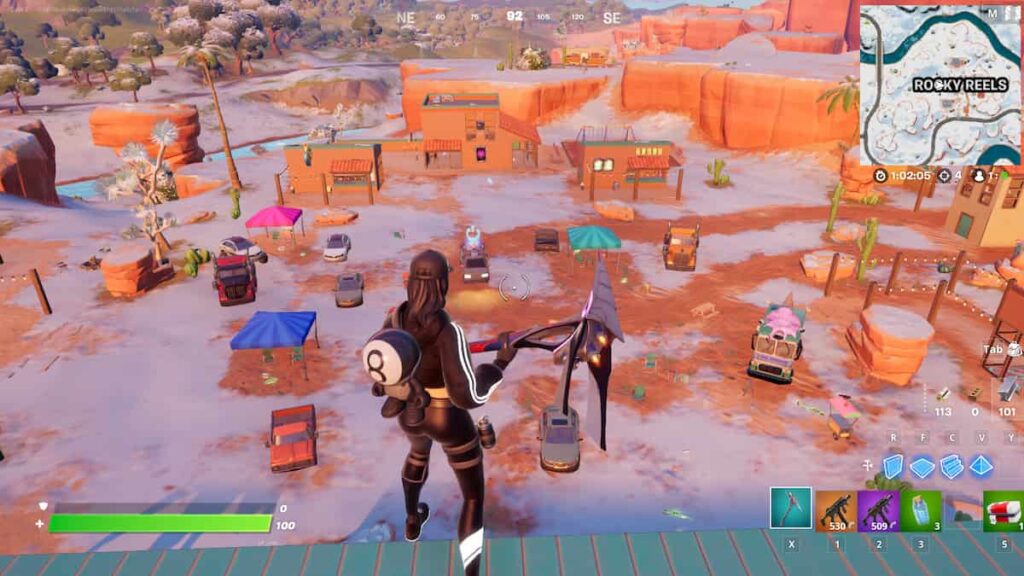 Related: Where is Coney Crossroads in Fortnite Chapter 3 Season 1?
This POI will be incredibly important in Fortnite Chapter 3 Season 1 as players will have to visit it often to complete quests and challenges.
There is very little natural cover at Rocky Reels, and most of the chests are in the open. This makes it an ideal spot for snipers to bait opponents by luring them in towards the loot. Make sure to always be aware of your surroundings before visiting or landing at this POI.
Wondering how to unlock all the Spider-Man skins in Fortnite Chapter 3? Check out our guide on How to get the Spider-Man Symbiote Outfit in Fortnite Chapter 3.