A new map brings new POIs in Fortnite Chapter 3 Season 1, and players will have 12 unique locations to explore this season. Coney Crossroads is one of those named locations added in Chapter 3, and it is tied to several challenges and quests.
The Coney Crossroads POI is located west of the center of the map. For easy reference, players will need to land between Shifty Shafts and Sanctuary to land at Coney Crossroads. It is located exactly at the spot where Corny Crops was situated in Fortnite Chapter 2 Season 8.
Related: Where is Shifty Shafts in Fortnite Chapter 3 Season 1?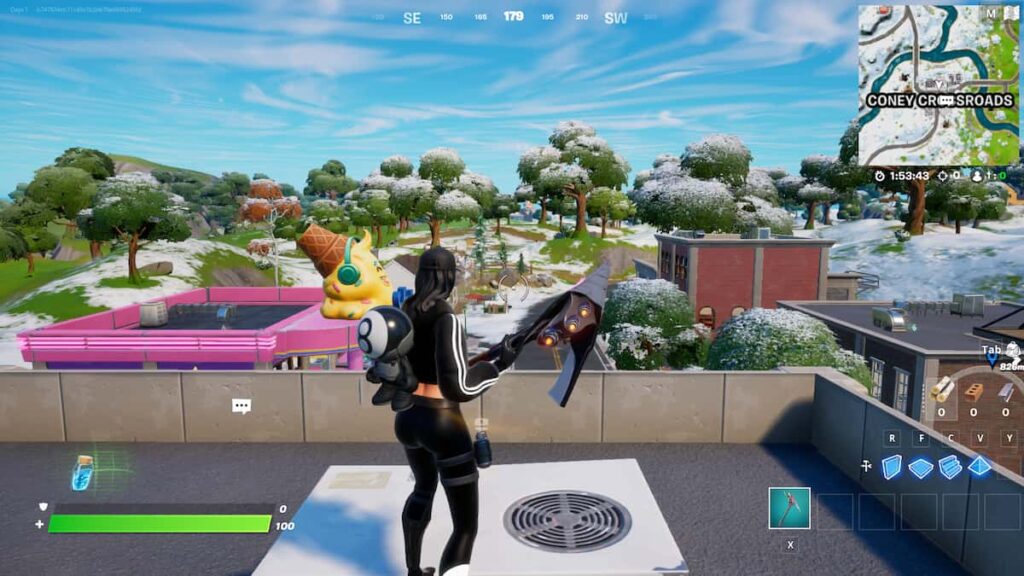 Players will need to find this location to complete all the daily challenges and take quests from the NPC Lil' Whip.
The location is full of vibrant buildings and is easy to spot from above. Land at the pink-colored SoFDeez ice cream house to interact with NPC Lil' Whip. The POI has a few vehicles around, which you can use to run away when outnumbered.
Wondering how to unlock all the Spider-Man skins in Fortnite Chapter 3? Check out our guide on How to get the Spider-Man Symbiote Outfit in Fortnite Chapter 3.