To drive through Flaming Rings seems to be a reoccurring challenge that pops up once or twice every season. The only difference is where the flaming Rings are located on the map. This is one of the Epic quests you have to do in Week 2 Season 5.
Where to Drive through Flaming Rings
The Flamings Rings in Fortnite can be found north of Pleasant Park and east of Stealthy Stronghold. Even though the challenge isn't live yet, you will see three ramps set up along the dirt road between these two locations.
Of course, the Flaming Rings are not active yet, this happens on December 10, but looking back through Replay Mode, you can see that these ramps are where the Flaming Rings will appear. To complete the challenge, get yourself a vehicle, head north past Pleasant Park, up the ramp, and through one of these Flaming Rings.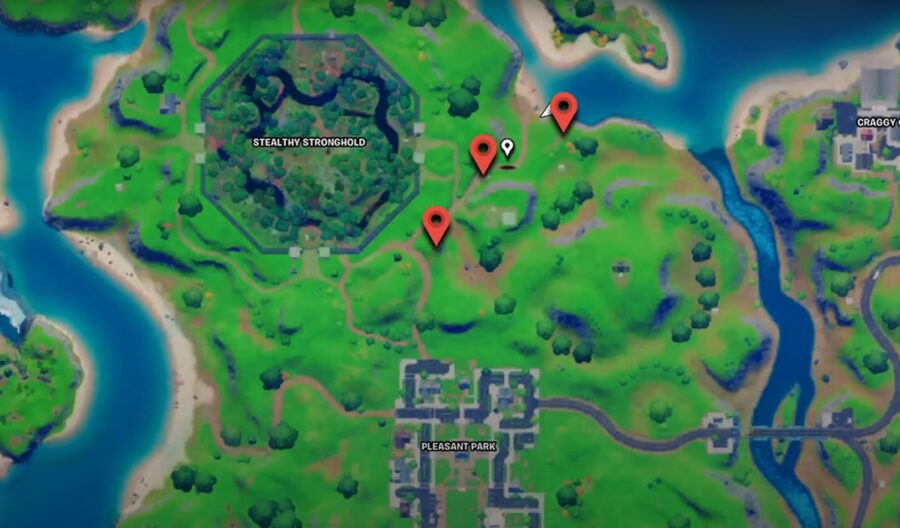 This is truly one of the easiest challenges to complete in Week 2. The only difficulty you'll face is if everyone is attempting to achieve this simultaneously, and then absolute mayhem will ensue. With a lot of corpses and burnt wreckages on the side of the dirt road! Though if you do manage to drive through one of the Flaming Rings - vehicle intact, the Epic quest will have been completed!
Remember, this challenge was found by data mining, and upon official release, the challenges may have been changed in some way or another. If this is the case, we will update the article as soon as possible!
This is the fifth Epic Quest in Week 2; for the others, check out our Fortnite Season 5: Week 2 Challenges Guide. For more details on the Season 5 Week 2 challenges and information, we've got you covered!