For the second quest of the Containment Specialist's Ghostbusters punchcard, we are instructed to exterminate Mini-Pufts with a pickaxe in Sludy Swamp, Lazy Lake, or Retail Row. Those of us that have seen the Ghostbusters movie know exactly why we must do this: to prevent marshmallic world domination. In this guide, we explain the easiest way to complete this quest.
There are three locations where you can complete this, but you only need to visit one of them. We show you where you'll find the Mini-Pufts in Retail Row and Lazy Lake in the maps below.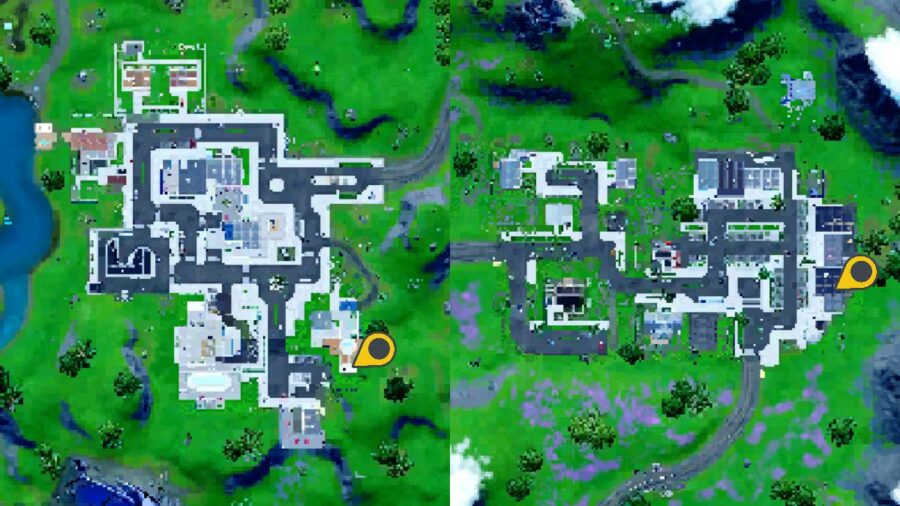 Related: All Ariana Grande Monster Hunter Punchcard Quests in Fortnite Chapter 2 Season 8
In the image on the left, you will see where to find the Mini-Pufts in Lazy Lake. In the image on the right, you will see where to find them in Retail Row.
Lazy Lake: These Mini-Pufts are grilling outside by the pool in the house in the southeastern corner of town. There are two in the sink and three by the grill.
Retail Row: These Mini-Pufts are having a meeting behind the store counter on the eastern edge of town. There are two on the bookshelves and three on the counter.
When you get to either of the locations above, you'll find five Mini-Pufts. You only need to destroy three of them to complete the quest. From there, you're ready to move on to the next one!
Want to see the rest of the quests for this questline, or even get some guides? Check out our list of All Containment Specialist Ghostbuster Punchcard Quests!