This is the sixth Epic quest for Week 2 and is one of the more vague challenges on the list. You have to locate a clue in quite a decently large area, but three times! As there is a clue in each area.
Where to find the Clues in Pleasant Park, Holly Hedges, and Lazy Lake
As the challenge reads, the clues can be found in these three locations, Pleasant Park, Holly Hedges, and Lazy Lake. Once you are in one of the three locations, hunt for a blue mailbox, search this mailbox to find the clue. You have to do this in each area of three areas.
Actually, according to leakers, Pleasant Park has been taken out of the challenge. Not sure how accurate that is, ut if you cannot locate a blue mailbox at Pleasant Park, that is the reason why.
All three will be the exact same thing, so if you find one, then you know exactly what you are looking for in the other two locations. We've done the hard work for you, so you just need to head straight to the locations.
In Pleasant Park, head to the location shown in the picture below. In front of the petrol station, and to the right of a red car, is the mailbox you have to search for the clue.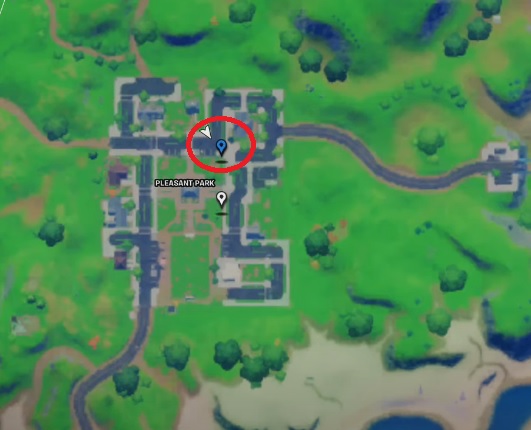 In Holly Hedges, head to the southeast corner, where you'll see a tiny building, Enter it, then go into the next room, inside you will see a room with three golden items in it. Opposite that is a painting, in front of the painting is a mailbox you have to search for the clue.
In Lazy Lake, head to the northwest of this area, in front of the yellow and blue slated roof houses, is a massive building. If you head towards the two houses from the left side of the area, you'll see a poster, a telephone, a mailbox, a bench next to the side of a massive building. That mailbox is what you need to search for the third and final clue.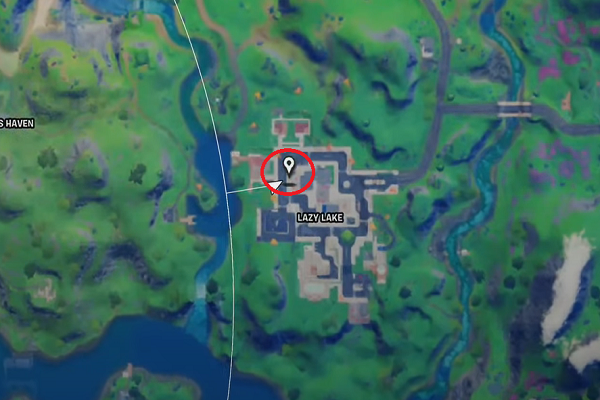 If you are having trouble finding the clues, check out the YouTube video below!
This is the fifth Epic Quest in Week 2; for the others, check out our Fortnite Season 5: Week 2 Challenges Guide. For more details on the Season 5 Week 2 challenges and information, we've got you covered!