In Week 13 of Chapter 2 Season 7 of Fortnite, one of our Epic Quests is to get Marigold's Message from the Dead Drop. Some players might remember that the Dead Drops showed up in a quest earlier in the season. Luckily, the Dead Drop locations for this quest are in the same area. In the guide below, we explain where to complete this quest.
The image below marks all the locations where you will find the Dead Drop near Primal Pond. Primal Pond is an unnamed landmark on the map that is just barely southeast of Defiant Dish, where Rick Sanchez is stationed. When you land here or approach the area, you will find the Dead Drop next to the large tree on the north side of the pond.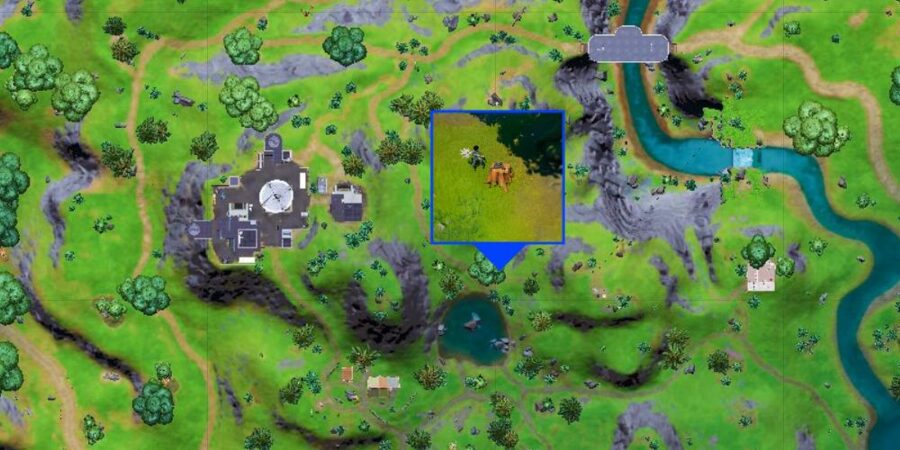 Defiant Dish is usually a highly contested area at the beginning of the match, so if you land here early, be sure to watch out for opponents.
Once you have received the secret message from one of the dead drops shown above, the quest is marked as complete!
Video Guide
If you'd like to use a video guide to find Marigold's Dead Drop, check out the video we have below!
Don't forget to check out our full Fortnite Chapter 2 Season 7 Guide, which covers all updates, mechanics, and features to Season 7!