This week, Fornite finally brings purpose to those underground bases that are placed in several spots throughout the island! One of the quests you'll be tasked with is to scan one of these servers at these hubs. There are three different hub (and server locations), but you only need to do one to complete the challenge!
Where to Scan a Server at a Surface Hub
Since the servers are underground, we can't exactly place the pinpoint on the map as to their exact location. Instead, to provide better clarity, we got views of the entrances to each hub, and what your view will be like when you're approaching the servers! Here is the entire list, from easiest to most challenging to find.
Hunter's Haven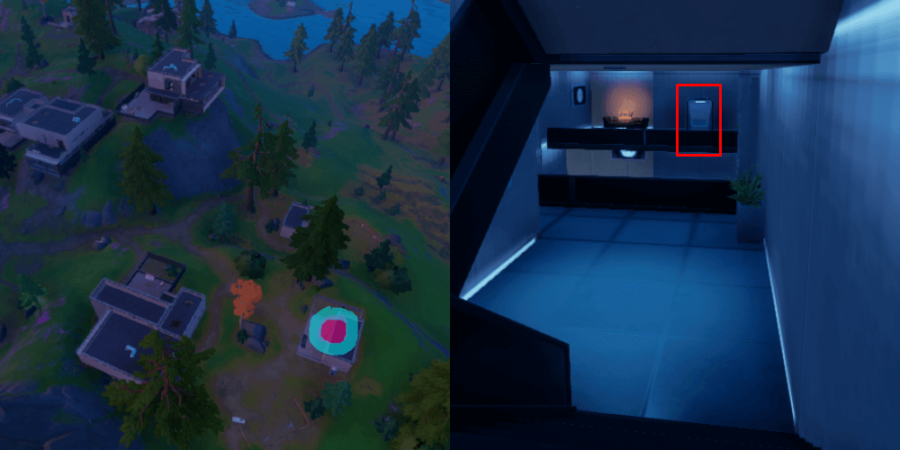 This hub is on the western edge of Hunter's Haven. It looks like an small building with not much going on, but it actually leads to underground area below! If you enter this area through the entrance marked above on the left, you will walk down the stairs and directly across the center room will be the server you need to scan!
Related: Where to Bathe in the Purple Pool at Steam Stacks - Pro Game Guides
Colossal Coliseum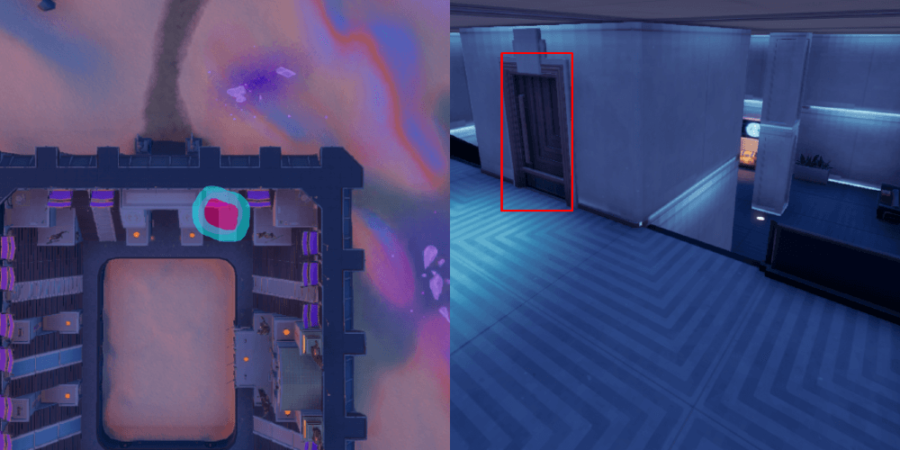 This hub is disguised by a door that blends in with the rest of the Coliseum. Enter the Coliseum from the southern entrance, turn left, then hop down one level. The approximate location of one of the Coliseum's metal doors is marked above. This will be blocking your view of the stairs down to this hub. When you go inside, you'll go down the stairs to reach the main room. In the small room on the upper floor of this area are the servers you can scan.
Stealthy Stronghold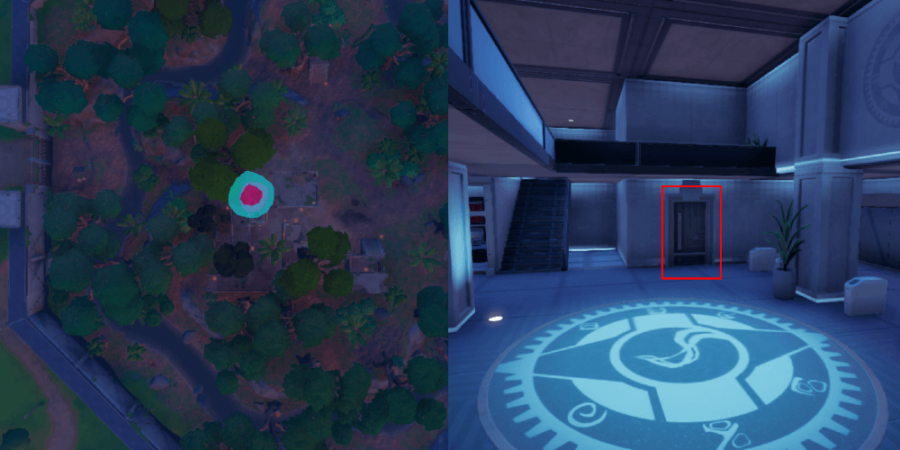 This hub is the most difficult to find, and is very well-hidden inside the ruins of Stealthy Stronghold. If you look on the image above, you'll see we've highlighted the approximate location of this entrance. There is no door into the lower level. Instead, you'll be looking for a broken hole in the floor that leads down below. Once you go down, you'll go down the stairs to the main area. Across from the stairs will be a door on the lower level of the center room. The servers are in there!
With this guide, you should be able to easily find at least one of the servers. Drop with your team and head to the closest one near you for some nice, quick XP!
Need some help with other challenges in Season 5? Check out our guide to the challenges for the season!