The second quest given by Dark Jonesy for his The Oracle Speaks questline provides us with the task of using a Shadow Stone and recovering the Spirit Vessel. This is an easy quest and doesn't put you in the heat of battle, but it can be time-consuming if you don't plan ahead. In this guide, we explain the best way to complete it.
In the images below, you will see the two locations where you can complete this quest. First, you need to go to a corruption zone near one of these locations shown on the map below. You will find one of the Spirit Vessels directly west of Dirty Docks, on a hill in the Corruption Zone. You will find the other Spirit Vessel at the base of a tree in the Corruption Zone area between the two crashed mothership pieces on the western side of Weeping Woods.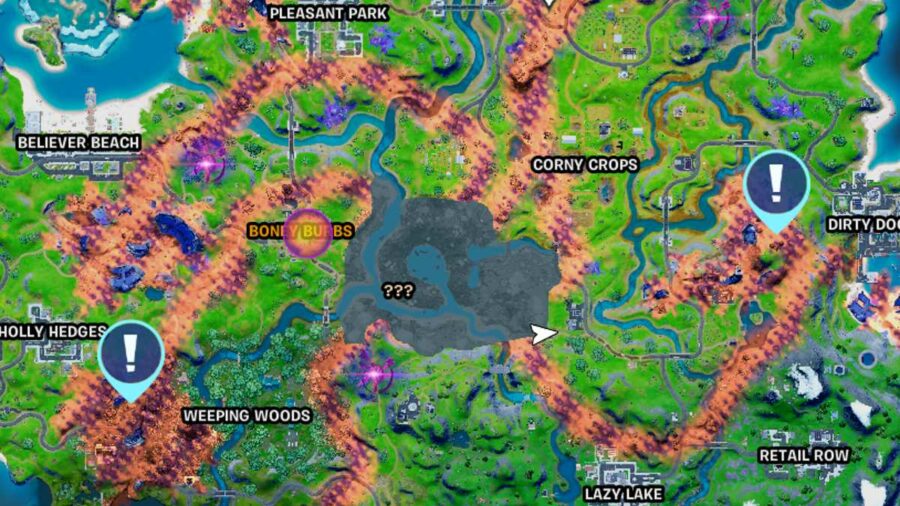 Related: Where to Find Dark Jonesy in Fortnite Chapter 2 Season 8
When you are near one of the Spirit Vessels above, you must then find a Shadow Stone. A Shadow Stone is one of those small, consumable purple cubes that litter the floor of the Corruption Zones. You can see an example of how to consume one in the image below on the left.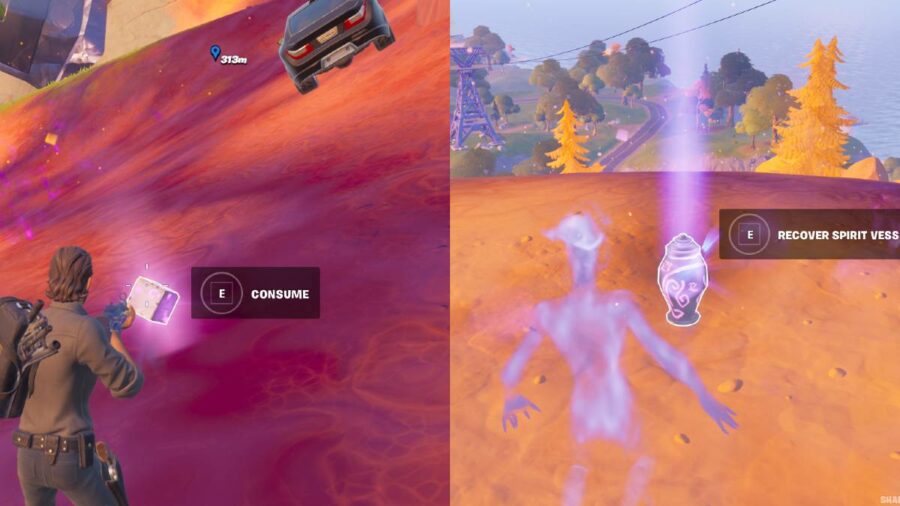 Once you have found and consumed a Shadow Stone, you must immediately move to the Spirit Vessel urn that you are closest to and recover the Spirit Vessel. You can only do this while you are in the Shadow form, so you must start off close to the Spirit Vessel urn when you want to start.
Once you have followed the instructions shown above, the quest is marked as complete. You are now ready to move on to the next quest.
Want to see the guides for the rest of the quests on this punchcard? Be sure to check out our list of All Dark Jonesy The Oracle Speaks Punchcard Quests!